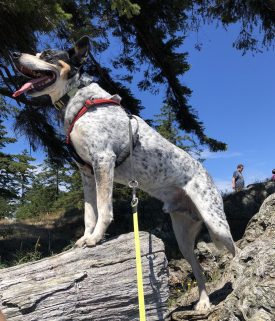 When Sandra and her family met Vali at the BC SPCA Alberni-Clayoquot Community Animal Centre in February 2018, they knew he needed to be in their lives. Sandra couldn't resist Vali's charm, personality and, of course, his dashing good looks.
Over three years later, Vali has taken care to form personal connections with each of his family members. Sandra has shared Vali's story with us:
"With one look at Vali's online profile, we knew he was the one for us. He's such a handsome Blue Heeler Mix.
Before we made him a part of our family, Vali had already been surrendered, adopted and returned. When he came home, he had permanent damage to his throat, which we thought would hinder his activity. Luckily, this is not the case.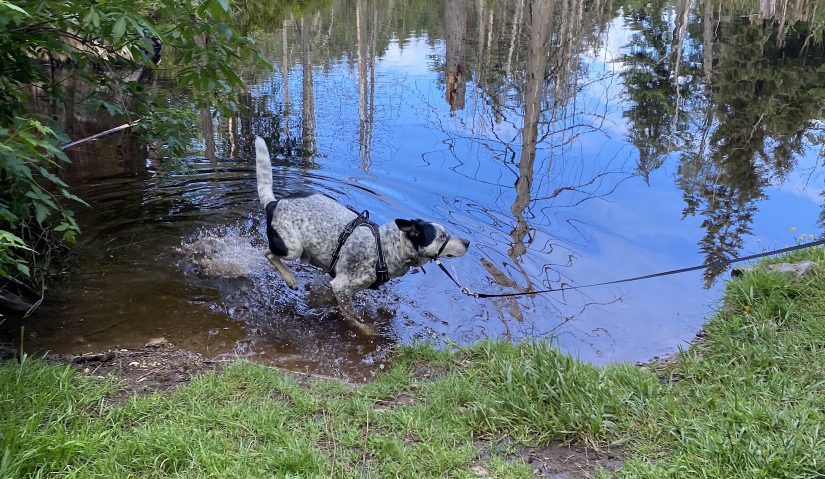 Vali loves to be a part of everything and has very intense FOMO (fear of missing out). Therefore, he comes with us any place we go and joins in on everything we do, whether it's hiking or lazing in the sun on a sunny afternoon. Vali loves to spend time with all his humans and has a special bond with each of us.
Of course, we have experienced our share of challenges. Vali has a very high prey drive, so he loves to chase any small or large animal and often forgets his manners while out and about in the woods. He also enjoys being the only dog in his home and has claimed his favourite spots in his home.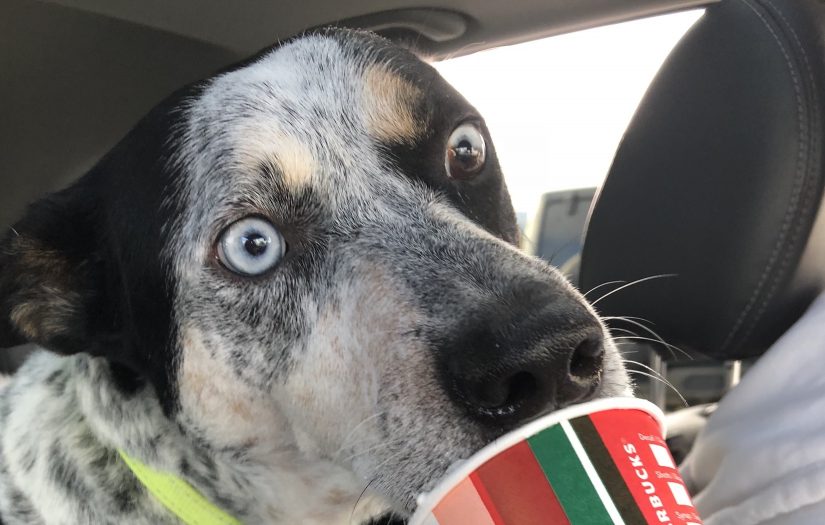 Vali loves to play with his doggy cousins when the opportunity strikes. Vali is very food motivated and has learned some manners and tricks along the way.
Over the years, Vali has become more and more a part of our family. We could not have asked for a dog with a better sense of humour. He provides such unconditional love to each of us.
We cannot imagine our family without Vali! He is a constant joy, from his cuddles to his zoomies and naps in between."
Thank you to you and your family, Sandra, for choosing adoption as your first option. It sounds like Vali really has found his ideal lifestyle and the perfect humans to share it with. Thank you to committing to giving Vali another chance at life and for giving him to means to make the most of his days.
Have you adopted an animal from the BC SPCA and want to share your joy with others? Submit your adoption story!