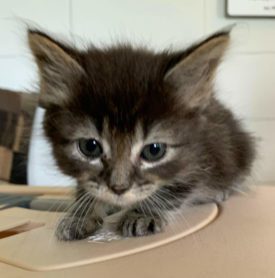 This tiny tyke was surely lucky when a caring citizen brought her and her four siblings to the BC SPCA Chilliwack Branch on September 6, 2019. They were just over a month old when they were found under a bush with no momma kitty in sight.
Valerie and the rest of the litter might not have made it. If they did survive to breeding age, they would have contributed to the already serious cat overpopulation problem in British Columbia.
Once in our care, they were given thorough examinations and placed immediately under the constant care of foster guardians.
When they were old and healthy enough, all five were spayed or neutered and quickly placed in good forever homes.
Little Valerie seems to be settling in very well, as you can read and see in this update from her new home:
I brought Miss Valeria home on November 28, 2019, after what seemed to be the longest wait ever!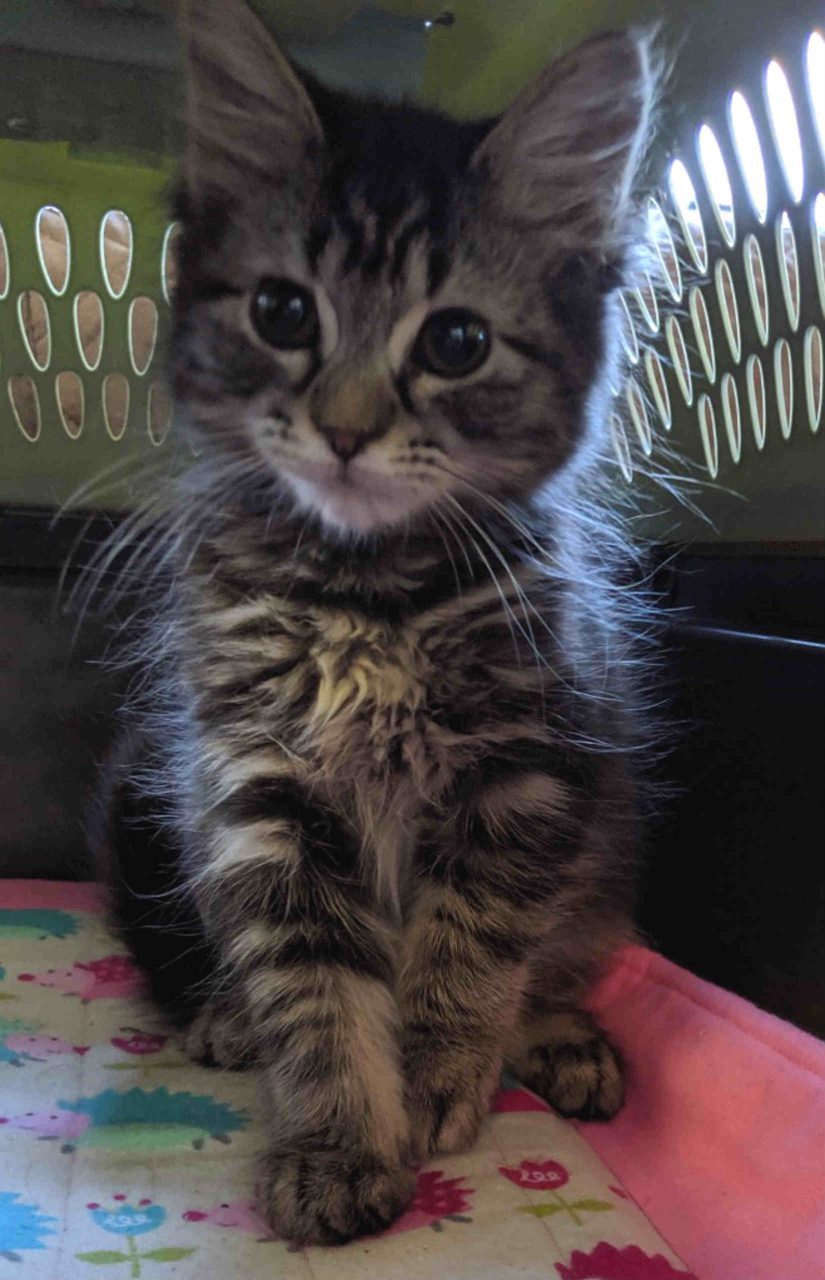 She was brought to BC SPCA Chilliwack Branch when she was a little gal and had to go through some extra care before coming into my hands. They were so wonderful to her and did a lot for the little boo.
She is now part of the Schubert household where she spends time playing, sleeping and bugging her big sister, Lola.
Valerie is such a darling and we all love her so much (well, Lola is still getting used to her). She is full of energy and light and adds a lot of warmth to our little home.
Thank you, BC SPCA Chilliwack Branch, for taking the EXTRA efforts to make sure she came home in good health. She is loved so much.
Here is a pic of her trying to snuggle with Lola, my eight-year-old tuxedo cat.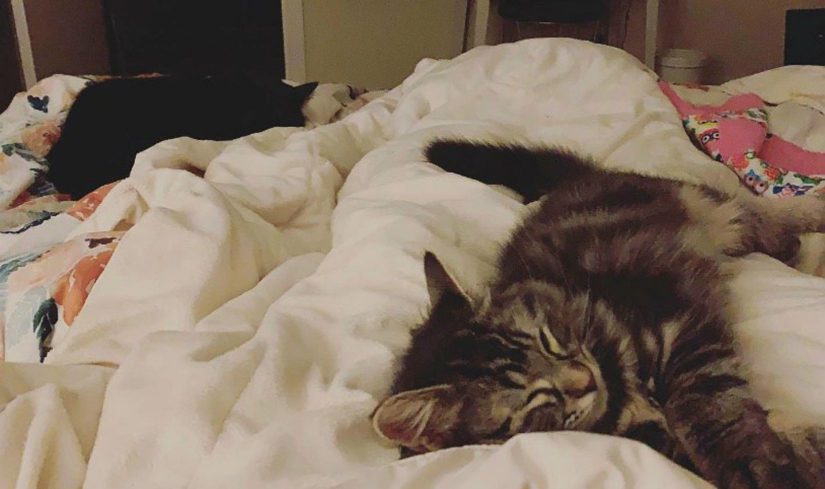 From a dicey start to a cushy life, it is clear Valerie is adjusting well to her new home. May you all enjoy many more years of fun and companionship.
Thank you for making adoption your first option.
Have you adopted an animal from the BC SPCA and want to share your joy with others? Submit your adoption story!