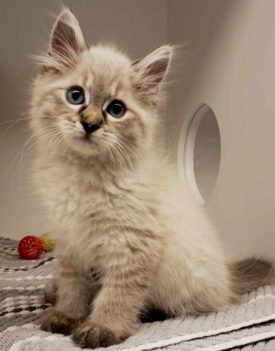 This adorable fluff ball is Tilly. She is a lilac point Ragdoll–lilac because her fur is pinkish grey and Ragdoll because cats from this breed tend to go limp when picked up.
Tilly was only a week old on August 2, 2019, when she was surrendered to the BC SPCA Kamloops & District Branch because the other pets in her home were being aggressive toward her.
Immediately after her initial checkup, Tilly went to live with one of our devoted foster families until she was old enough to be spayed, vaccinated and shown at the shelter for adoption. She found her forever home on October 17, 2019.
Read this update on Tilly from her adoptive family:
Tilly has changed our lives. She brings so much comfort and light into our family and she fit right in automatically.
I had been wanting an animal companion for a while and was so excited to finally adopt Tilly.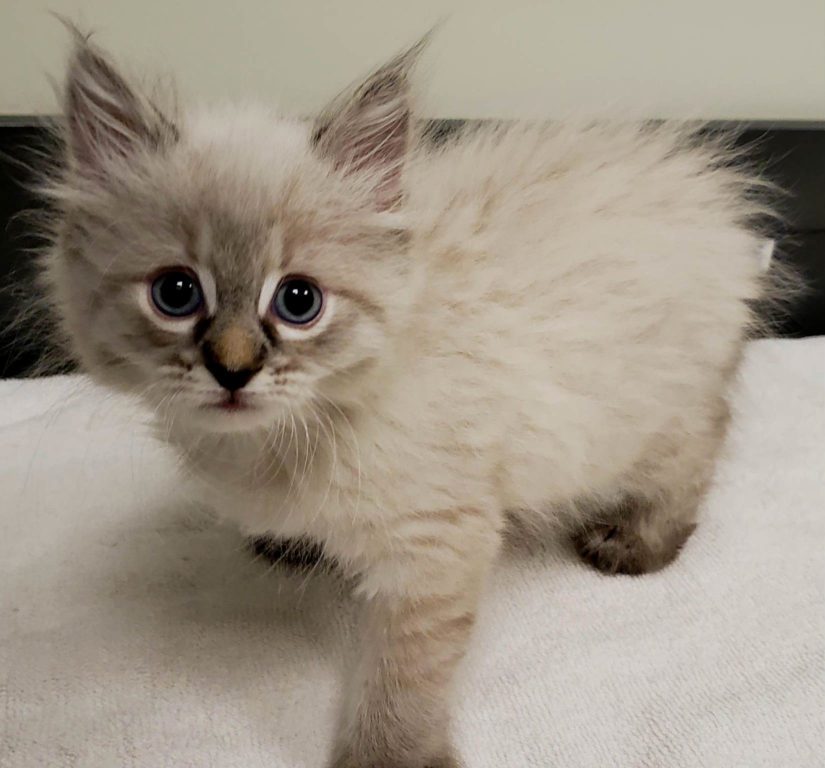 My whole family loves her and thinks she is so cute. Tilly knows how cute she is and she uses it to her advantage.
She is crazy playful but also super snuggly. She loves her mom and dad and has to sleep in between us every single night.
She loves to visit her mom when she bathes. One time she even fell in the tub, which was scary for her.
Tilly is spoiled and has an abundance of toys, beds, cat trees and basically anything she wants. She is fed very good food and sees her vet regularly. 
Tilly takes away my anxiety and is so comforting. Sometimes she can be a brat and nip at us or scratch, but overall is a really good cat.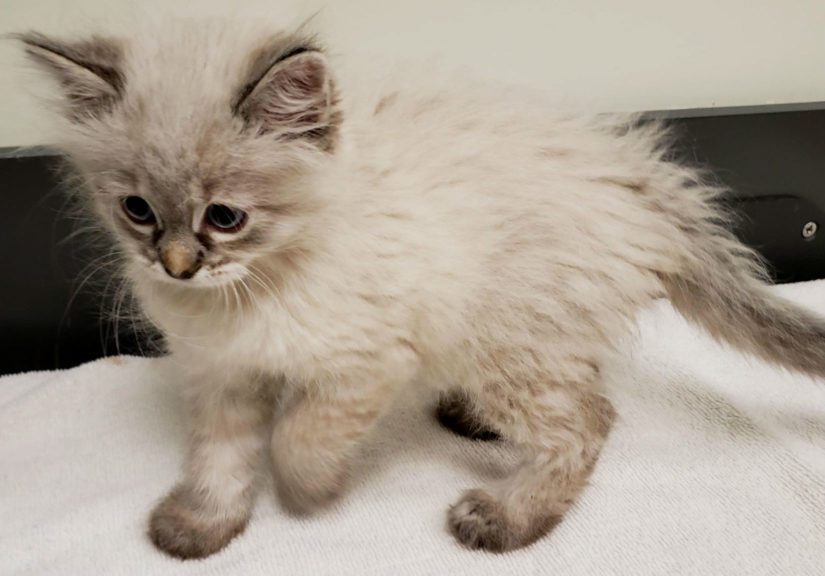 She has been the best cat I've ever had and I could not be more happy to have her as a part of the family.
Thank you, BC SPCA Kamloops & District Branch. You gave me my first cat daughter.
There seems to be no limit to the gifts this little gal is bringing to your lives and in return, it sounds like you're meeting her every need.
May you enjoy many many years of happiness as a family. Thank you for making adoption your first option.
Have you adopted an animal from the BC SPCA and want to share your joy with others? Submit your adoption story!