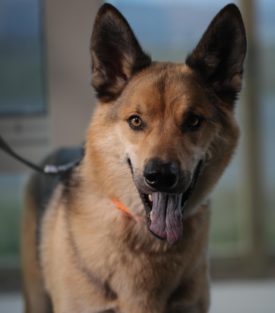 On October 17, 2019, this handsome German Shepherd Husky mix was surrendered to the BC SPCA Kamloops & District Branch. His owner did not have the time to spend with Loki that he badly needed.
Loki was described as friendly, cuddly and shy. Not yet five years old, this young fella also had an abundance of energy. He liked being active and busy and he was excitable, especially when he saw a car or a cat moving or met a new dog.
If Loki was allowed to get bored, he could easily get himself into trouble. He needed a patient, confident guardian who had lots of time to direct his energy, give him a bit of guidance and work with his separation anxiety.
On November 1, 2019, along came someone willing to do just that, for the reward of having a wonderful best friend.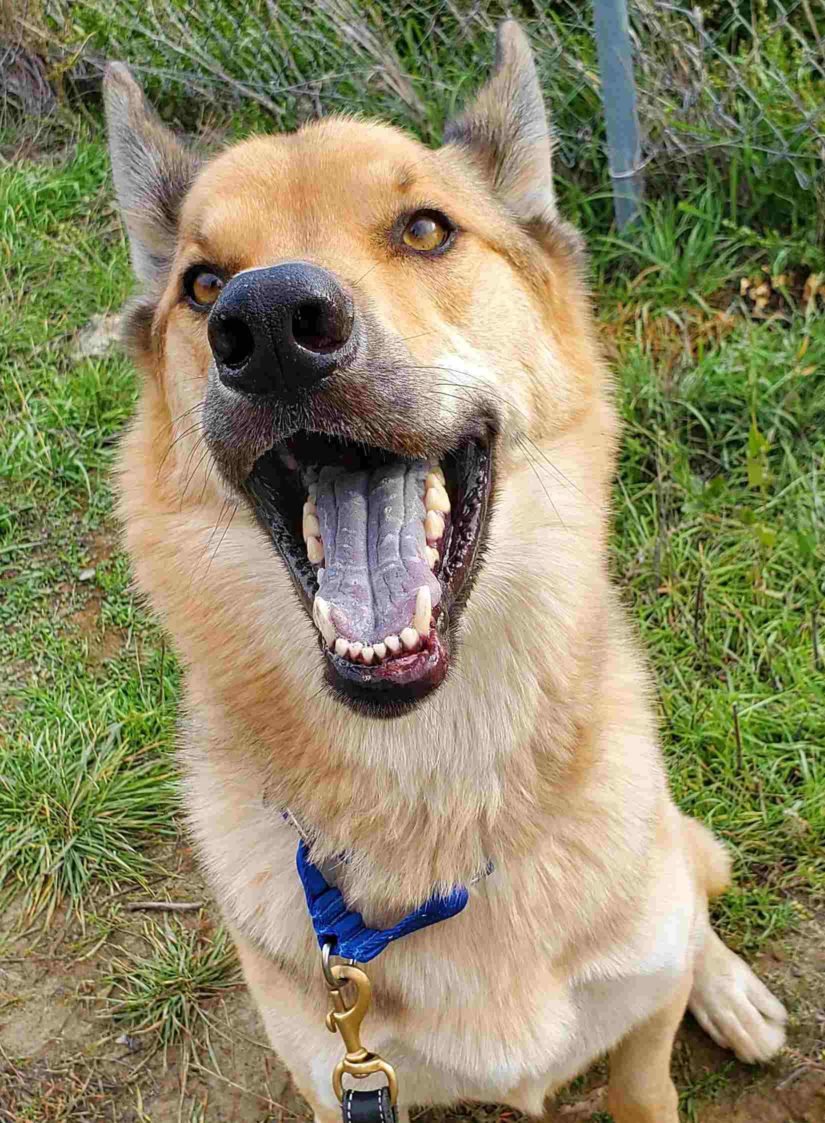 Here is Loki's story from his new best friend:
In November, I decided to take a drive out to the BC SPCA here in Kamloops, "just to look," as I told myself.
As a university student now seven hours away from home, I desperately missed the comfort of having dogs around the house and I thought if I just went and spent some time with some dogs, it would lift my spirits.
Amongst the other dogs, one really stood out to me. He was loud, way too excited and looked straight out of a National Geographic series about wolves.
Despite all this, I couldn't leave without him. Something in me knew we needed each other.
Loki is undoubtedly my best friend. He gets me out of bed every morning and tucks me in every night.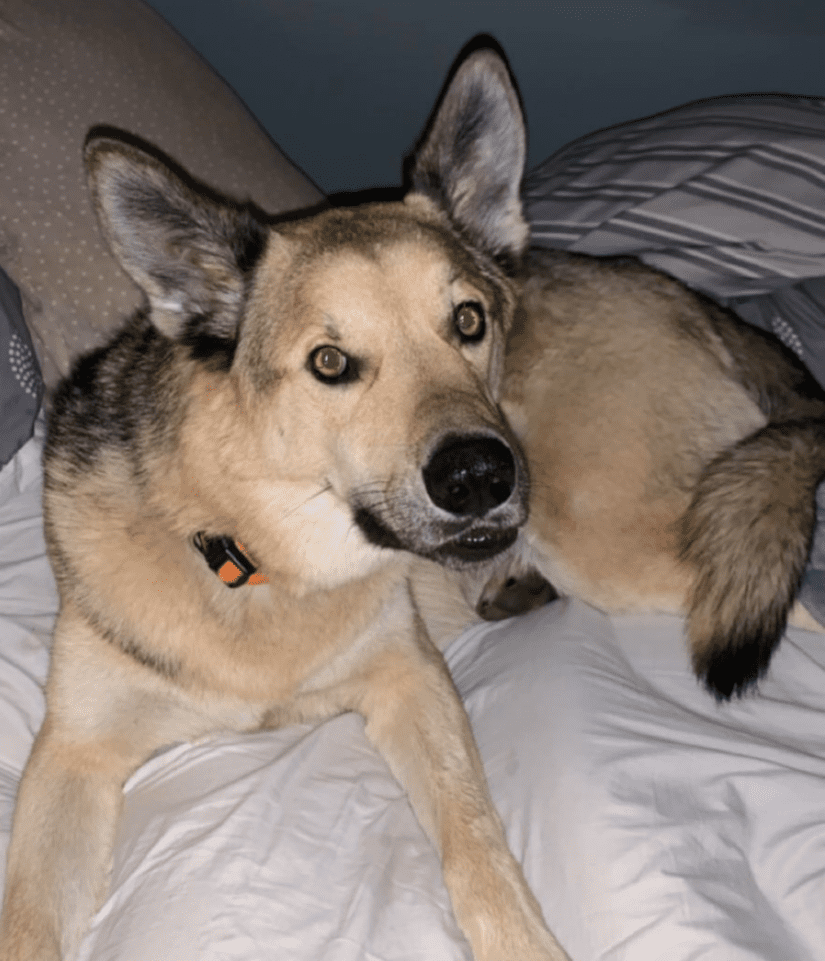 As important as it was for him to have me, it was equally important for me to have him. Animals can have such an impact on our quality of life, and that's exactly what Loki did for me.
Some of Loki's favourite things to do include car rides, tug-of-war (which he always wins) and trying his very best to harmonize with the sound of passing sirens.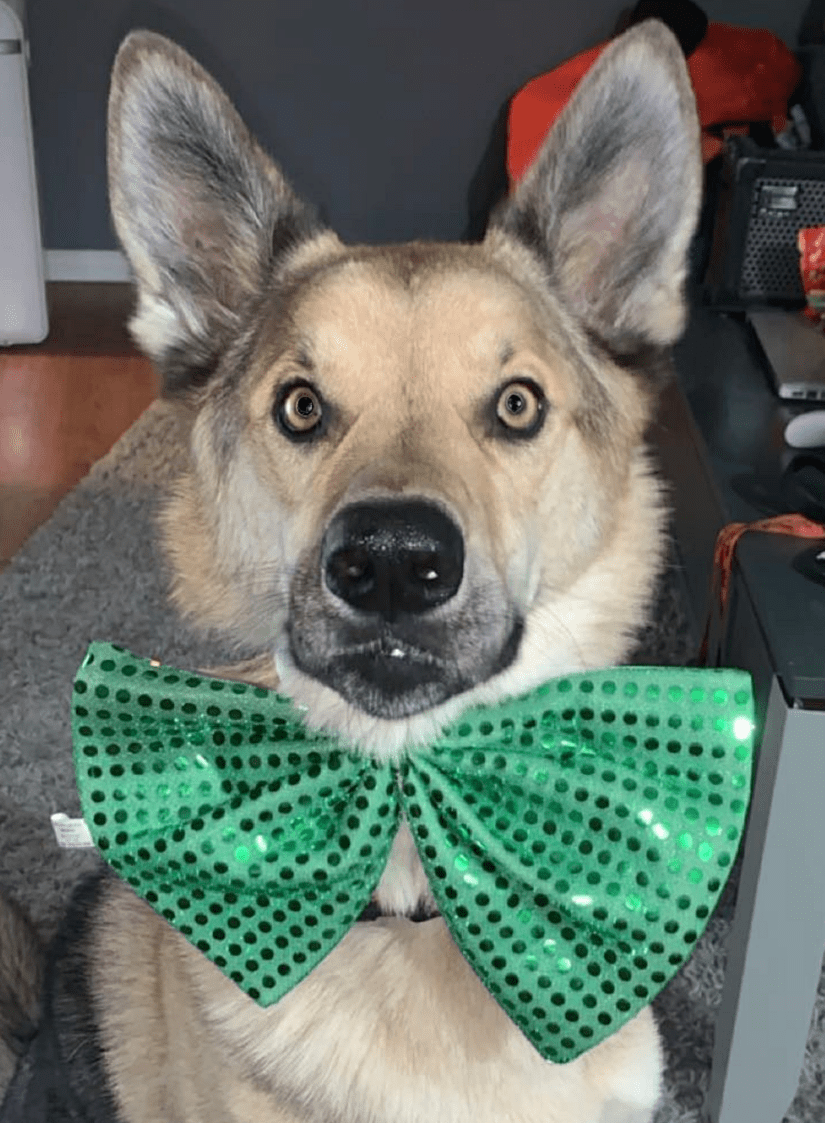 So, if you ever tell yourself that you're "just going to look," do it. You are changing a life, and your life will be changed.
We second that sentiment.
Loki's story shows us how important it is to make the right match, when looking for a furry friend. When we commit to an animal companion, the joy it brings to our lives makes it all worthwhile.
Thank you for choosing to adopt Loki. We wish you many more snuggles and adventures through the years.
Have you adopted an animal from the BC SPCA and want to share your joy with others? Submit your adoption story!