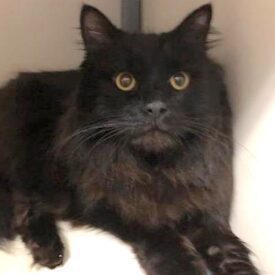 When we see our adopted pets, our hearts fill with love and it can be hard for us to imagine anything bad ever happening to them.
However, for many of the animals that are surrendered into our care, their past history understandably plays a role in how they approach the world around them. With this perspective, it's amazing to see how our adopted pets not only adjust but thrive in their new environment.
When Julia first adopted Teddie in July 2019 from the BC SPCA Alberni-Clayoquot Community Animal Centre, she wasn't sure how he'd cope in his new home. That didn't deter Julia. She just recognized Teddie would need some time, encouragement and a whole lot of love.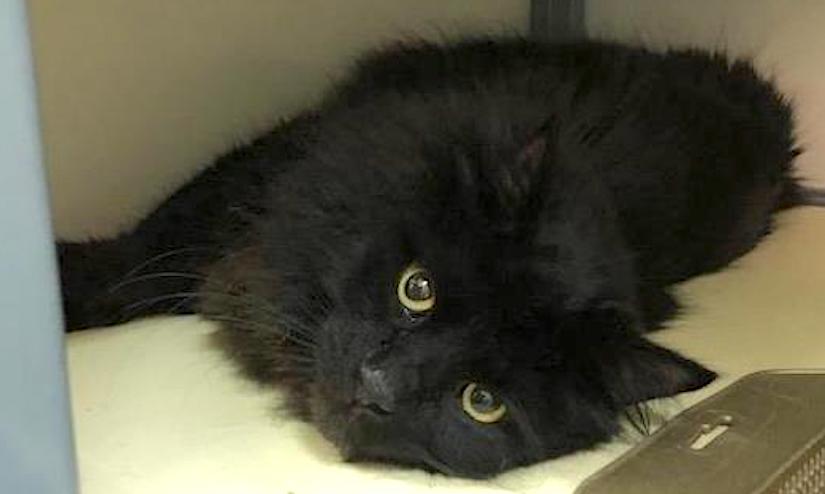 Now, three years later, Julia couldn't imagine her feline family any other way. She has written to us with an update on Teddie:
"When we first met Teddie, he had already been at the shelter for over a month.
I asked why he hadn't been adopted yet. The shelter employee said, 'Well, he's black and he's fluffy. Black cats always get adopted last and being fluffy is also (a mark) against him.'
He was so lovely and friendly that we couldn't resist adopting him.
We took Teddie home but there were some setbacks at first. He didn't get along with our other two cats and we asked the shelter for advice on several occasions. We worried that we would not be able to keep him if he bullied our senior black kitty, Magic.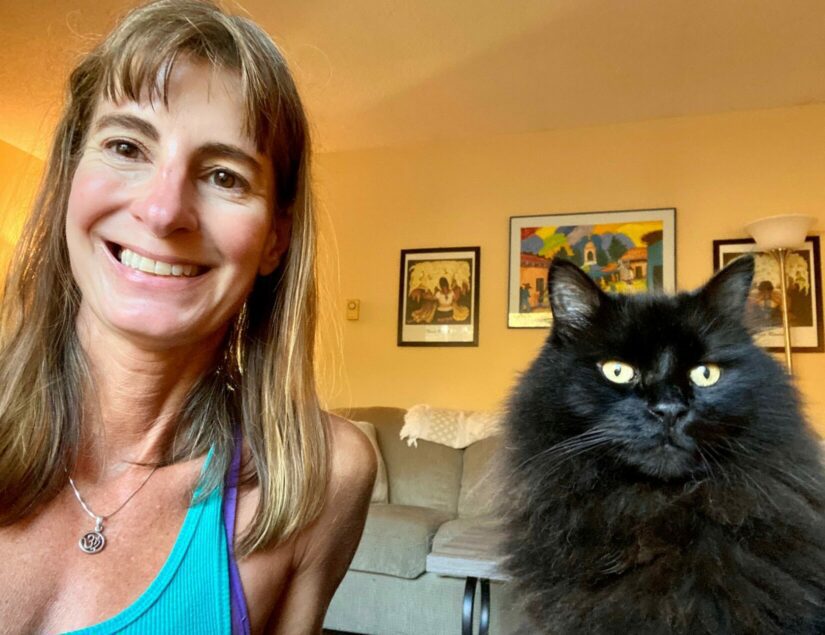 Then, as the weeks turned into months, our band of black cats became accustomed to each other. During that time, my love for Teddie took up more and more of my heart!
He's one of my best friends now and I simply couldn't imagine our family without him. He's a giant cuddler and anyone who gets Teddie's love is always better for it.
My advice is to always give animals a chance. Having been abandoned and taken away from his previous life, Teddie has some issues like any living being would. He may always have some issues, but love heals many wounds as does patience and kindness."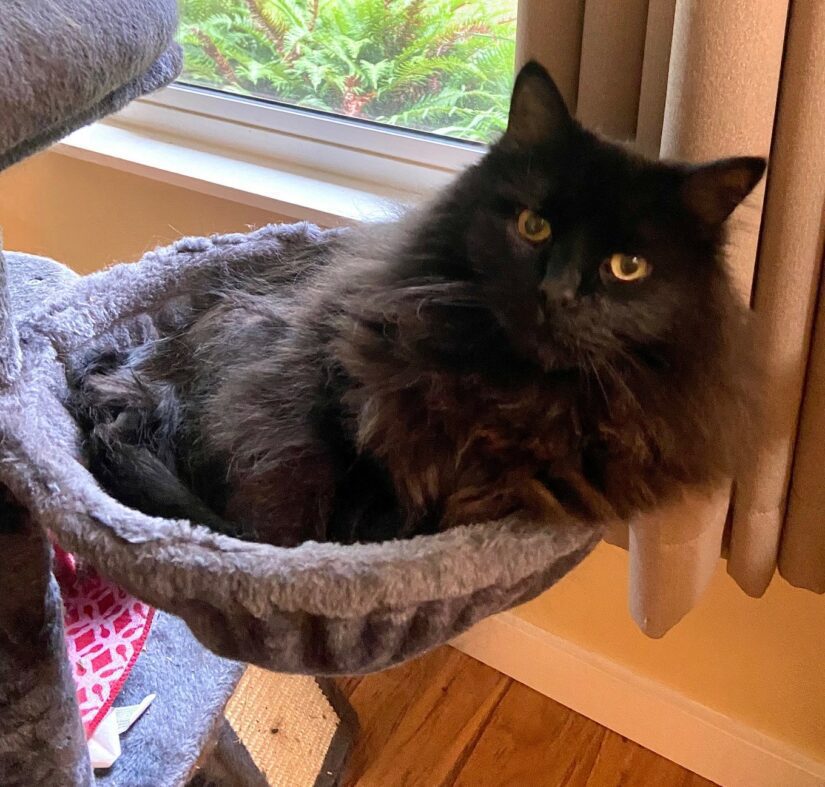 Thank you, Julia, for adopting Teddie. We are so grateful that you took the time and so much care to make Teddie feel at home. Thank you for your wise words in giving our brave animals a chance. Putting ourselves in their paws can truly give us a whole new appreciation for what they're going through when they start a new life with us. We are delighted that Teddie has found his second chance at life with you.
Have you adopted an animal from the BC SPCA and want to share your joy with others? Submit your adoption story!
Resources for cat guardians
How do I know if my cat loves me?