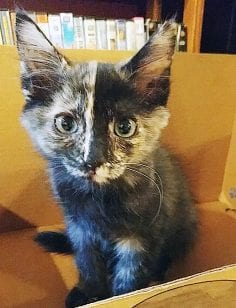 Meet Sophie, an adorable tortoiseshell kitten. Sophie was one of a litter of six kittens born in Sicamous on June 5, 2017. They were an unwanted litter, so the owner surrendered them to the BC SPCA Kamloops & District Branch on July 17, 2017.
Sophie and two of her siblings are polydactyl (from the Greek, poly for many and daktylos for digits or toes). Sophie went into a foster home with her siblings until they were old enough to be spayed or neutered and adopted.
It wasn't long before she captured the heart of a new family, who took her home on August 25, 2017.
Here is an update from her forever guardians:
We are coming up to one year since we adopted our sweet Sophie. We adopted Sophie after our cat Carlos got really lonely when our old cat Garfield died at age 20.
We went to the BC SPCA to look for a new buddy for Carlos and found Sophie. Sophie got our attention by her huge feet.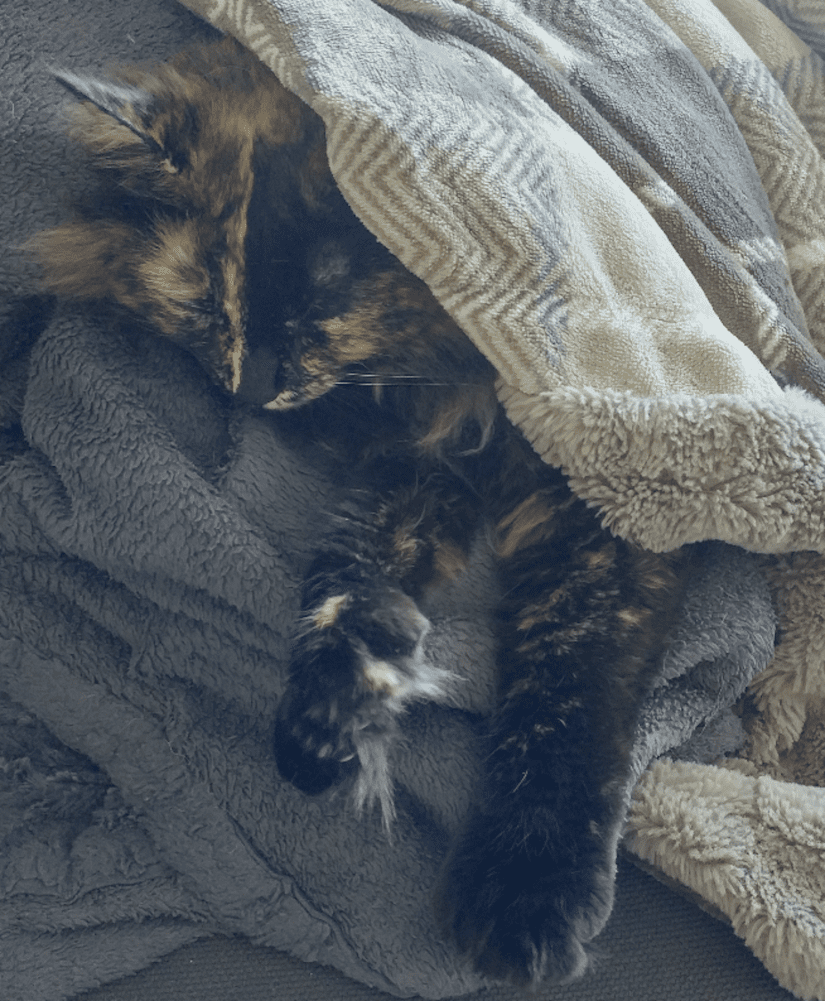 I still remember after we had been holding her and put her back in the crate with her brother and sister, she started crying and shoving her head against the bars. It broke my heart and I couldn't wait to take her home!
Once we had her home, Carlos and Sophie became good friends, even if Sophie would annoy Carlos sometimes with her kitten antics.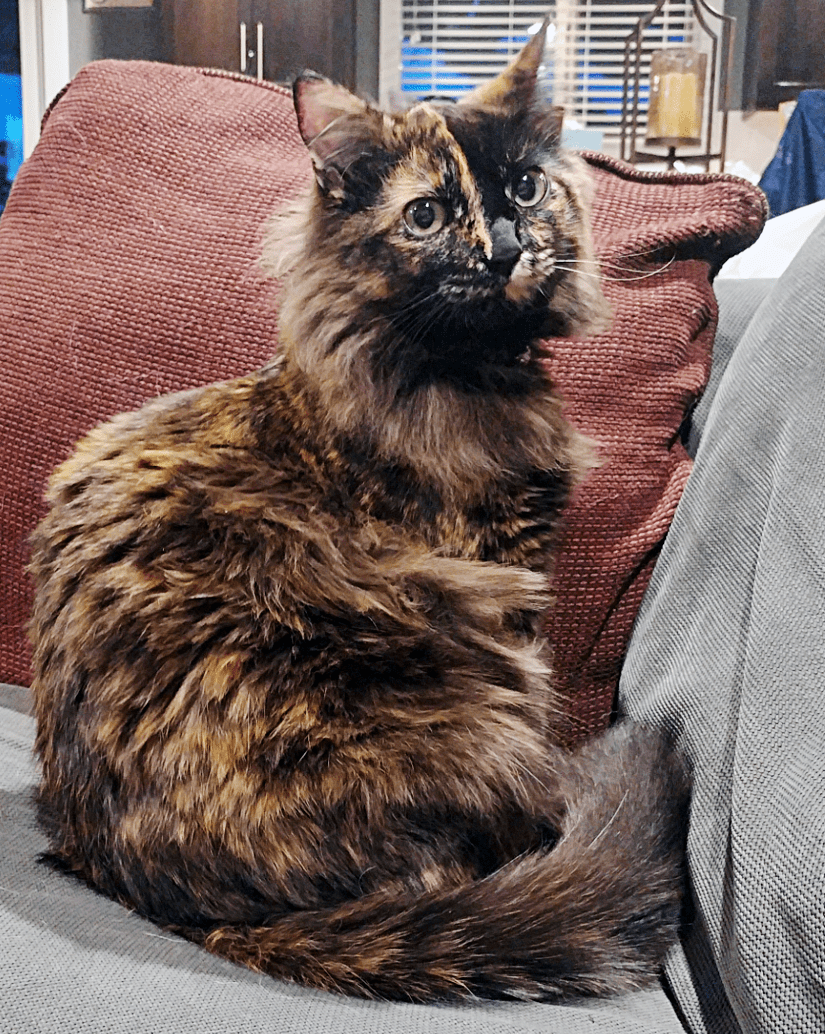 Sophie is super chatty. She has the most baby sounding meows that you ever heard and you can't help but chat back to her.
Everyone always notices her feet–she has a total of 24 toes!
We love Sophie very much and are so happy to have her in our lives. She makes my days brighter. She has been such a wonderful addition to our family. She really loves her doggy "big sister" Amy, as well.

Thank you for making the decision to adopt. We're so happy that Sophie found such a full, loving family to care for her.