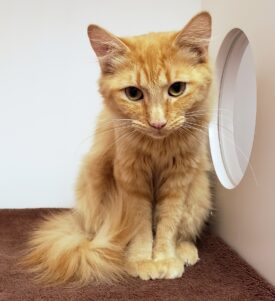 Beautiful Shy, a young feline mother, came to the BC SPCA Kamloops Community Animal Centre in the late autumn of 2022.
Having not had an easy start to life, Shy mostly kept to herself after she'd finished caring for her kittens. However, we knew that with some tender loving care from the right guardian, Shy would slowly start to come out of her shell.
Once Shy was ready to be adopted, Joanne wasted no time. She knew this sweet girl was meant to be a part of her family.
Now, a month into Shy's adoption, Joanne has written to us with an update to share:
"This pretty little kitten wasn't even a year old before she'd had kittens of her own.
The place Shy came from couldn't afford to feed her. She and the other two cats were subsisting only on rice. I was told that, when she came to the BC SPCA with her litter of kittens, she was very skinny and had fleas and ear mites.
By the time I saw her a few weeks later, Shy was timid but friendly and purred a lot. I fell in love. The day after she was spayed, we took her home. She pretty much just slept and ate for the first week.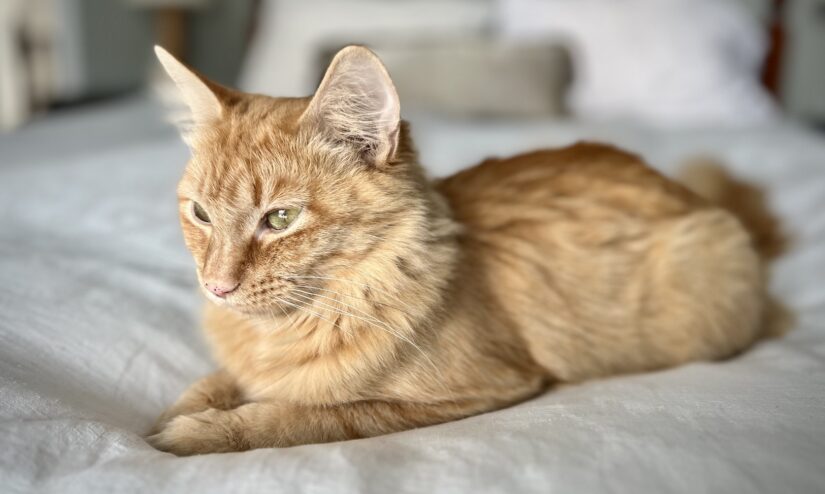 Now, Shy is settling in and has started playing. She likes the dog, too, which is great! We call her Shy because she was shy to begin with, but we suspect her name will soon be the only vestige of her former self."
Thank you, Joanne, to you and your family for choosing adoption as your first option. We are absolutely thrilled that you have given Shy a second chance at life. We can tell how much she is already loved and we know your bond with her will only grow in time. We wish you and your family many happy moments with Shy over the years to come.
Have you adopted an animal from the BC SPCA and want to share your joy with others? Submit your adoption story!
Resources for cat guardians
How do I know if my cat loves me?