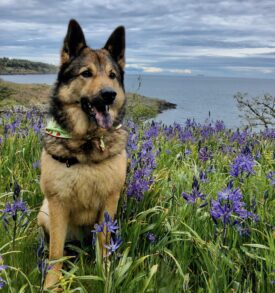 When adopting a furry companion, we must be prepared for the new and everlasting spotlight that will shine on them in the family structure.
Not that we would have it any other way.
This was certainly true for Amanda and her family when they were ready to commit to the sweetest puppy, Roxy, at the BC SPCA Victoria Branch in November 2012.
Over the past several years, Roxy has naturally become an integral part of the family, and has supported her human sister Amanda through many momentous occasions.
Now, eight years on, Amanda has written to us to share the story of Roxy's irresistible charm:
Roxy is a German Shepherd Schipperke mix my family adopted from the BC SPCA Victoria Branch in November of 2012.
She was eight weeks old at the time and she is now eight years old. She is a sweet, wonderful dog who has brought so much joy to my family.
Roxy has been with me throughout several major life experiences including my high school graduation, getting my first car and, soon, my graduation from university.
Roxy has been my sidekick over the past eight years. She has joined me in daily outdoor adventures and loves coming along for car rides.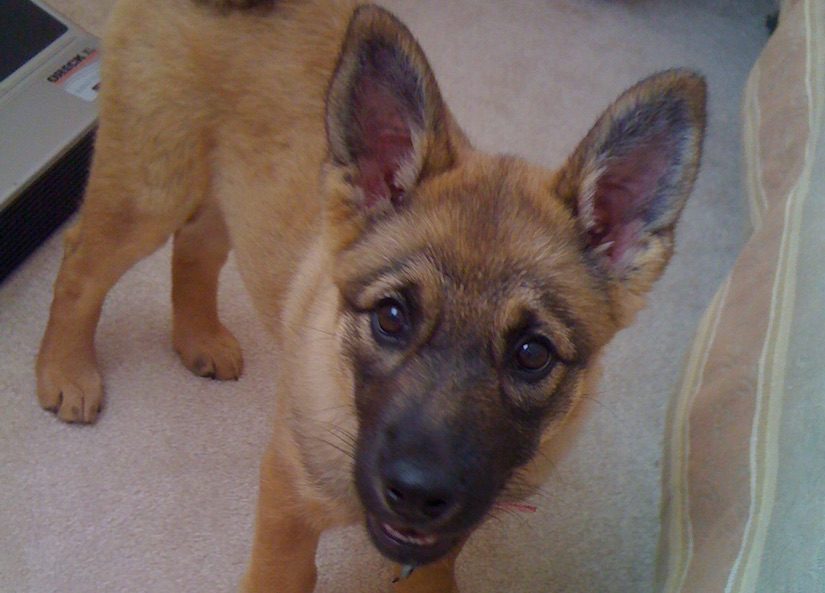 Roxy has become a popular face on our neighbourhood trail, charming everyone she meets. She is often identified as the "smiley dog" because she always has a big grin on her face accompanied by a full body wiggle when she greets people.
Roxy is a very intelligent dog and has been extremely easy to teach. She has learned many fun tricks over the years. Her special talent is jumping—she can easily clear a four-foot jump, although she would never translate this ability to escape the yard.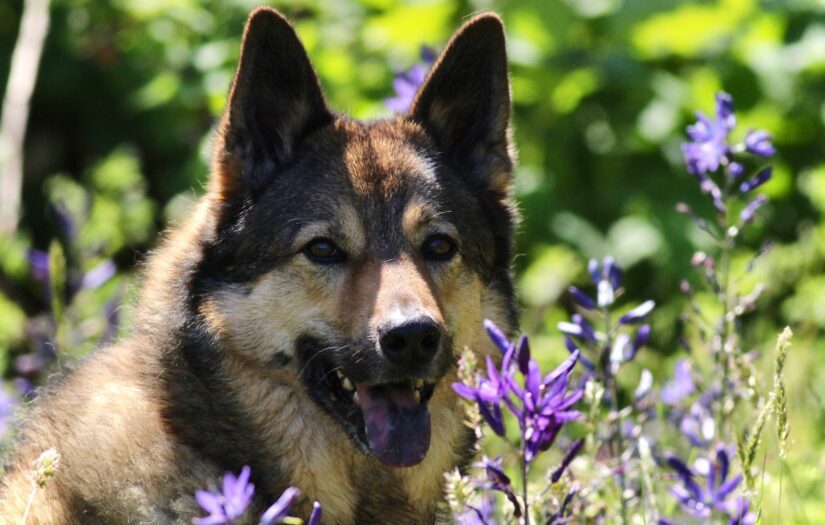 She is very well behaved and loves every human and dog she meets. Although she doesn't bark much, she is quite talkative and will tell us when she thinks she should get a treat.
Roxy is a beloved member of our family. We hope to enjoy many more years with her!
Thank you to you and your family, Amanda, for adopting Roxy and for truly providing her forever home. It isn't hard to believe that Roxy wins over the hearts of anyone she meets. She is surely so loving because she mirrors the adoration she receives from her affectionate family. Thank you for making Roxy such a big part of all your lives.
Have you adopted an animal from the BC SPCA and want to share your joy with others? Submit your adoption story!