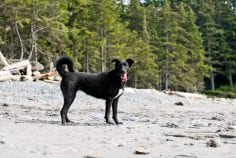 Rosie was still a wee puppy when she came under the care of the BC SPCA Victoria Branch in 2009.
This beautiful little pup loved to roam around and explore. As she was a fireball of energy, she was looking for a family who would be able to give her lots of exercise and space. As well as someone just as affectionate.
It didn't take long for Rosie to find her new forever family. Eight years later, we received this update: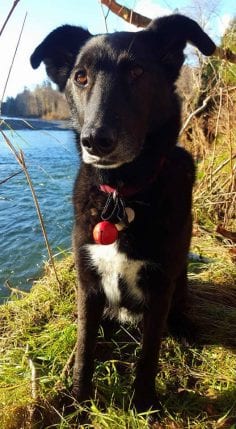 I actually got my dog indirectly from the SPCA. I went with a couple who wanted to adopt a dog, and helped them pick out one-year-old Rosie in 2009. 
They had her for less than a year. She was too energetic for them and their child developed allergies. It had been clear from the start that I loved Rosie, so it was the best solution.
She needed some training and was too protective when other dogs approached, once she became attached to me and my family. She is extremely scared of thunder, wind, fireworks, and gun shots. She was a stray dog from a reservation somewhere on the mainland and was used to wandering, so recall was my big challenge at first when we were out hiking.
I am sure she has some husky in her; she needed about three hours of exercise a day in her first few years with me, but in the house, she was happy to lounge about. I recommend that people try to understand general breed traits before adopting. Huskies are so extremely loveable but if you don't like shedding or a significant amount of exercise, they are not for you.
She is so snuggly (to the extreme) and I love how she talks to me when I get home or when she really wants a treat.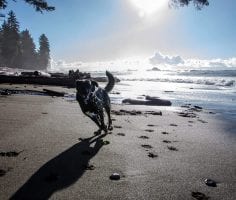 Rosie is the best thing that ever happened to me (sorry to my fiancé). She is a great companion and adventure buddy and really helps me be more active. She is nine years old now, still loves to hike but also loves to sleep and snuggle.
She is the best dog companion I could ask for!
We are so happy to hear that Rosie ended up finding her forever family in the end. It sounds like you have been the perfect fit to maintain her active lifestyle. Thank you for giving her your love all these years and for bringing her into your life.