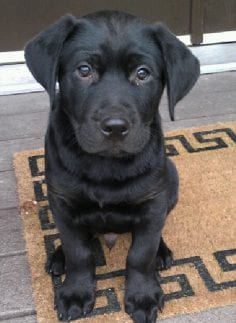 Sweet little Rocky, a black Labrador Retriever, came into the care of the  BC SPCA Abbotsford Branch on March 20, 2014, when he was just two months old.
Rocky had been surrendered by his original owner because the owner did not have time to raise, train and care for a puppy which requires a big commitment.
When Rocky was surrendered, he had not been neutered and he had a lesion on one elbow, so he went into foster care until he was ready to be adopted.
Rocky found his forever home on August 6, 2014.
Here's an update from the family of this handsome four year old:
Rocky has changed our lives in so many ways. We adopted this little bundle of energy soon after my husband and I moved to British Columbia from Ontario.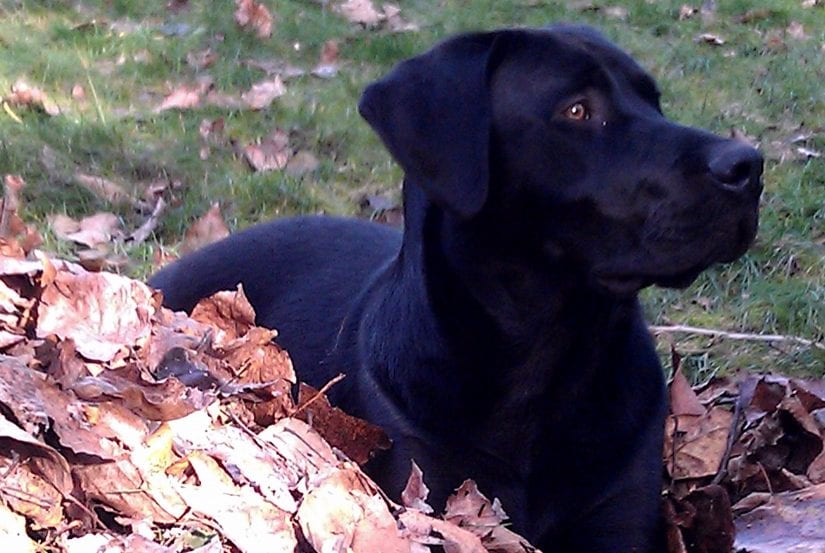 Having no other family here, Rocky quickly became an important part of our family. He is my best friend, running partner, confidante. I cannot imagine life without him in it!
Thank you for adopting Rocky. We are happy to hear that you have bonded and that Rocky is enjoying life in his forever home. We wish you many more active, joyous years together.