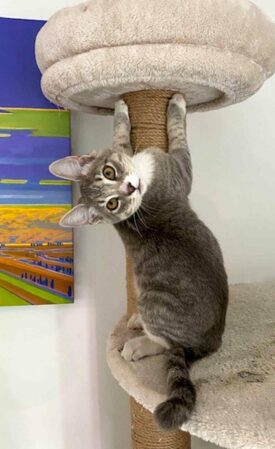 Little Rhea was surrendered to an Animal Protection Officer as part of a investigation on May 18, 2021. She was one of a litter of four five-week-old kittens in a home with 43 cats and kittens.
During her intake exam, the vet noticed she had mobility issues. X-rays showed no obvious trauma, so it was assumed she had cerebellar hypoplasia (CH), which is a neurological condition caused by a viral infection in an unvaccinated mother cat.
That didn't make Rhea any less sweet, and in fact it made her the perfect match for a family who were looking for a kitten just like her!
As they still needed their mom, the litter of kittens were kept with her in foster care. Rhea was monitored for her progress and on July 9, 2021, Rhea went to her new forever home. Her adoptive family wrote to share an update:
"Rhea is a wonder of this world and is one of the seven wonders of OUR world.
A couple years prior to Rhea, we adopted her older sister, Luna, from the BC SPCA. Luna has CH and we knew that we wanted to expand our family with a kitten with the same disability.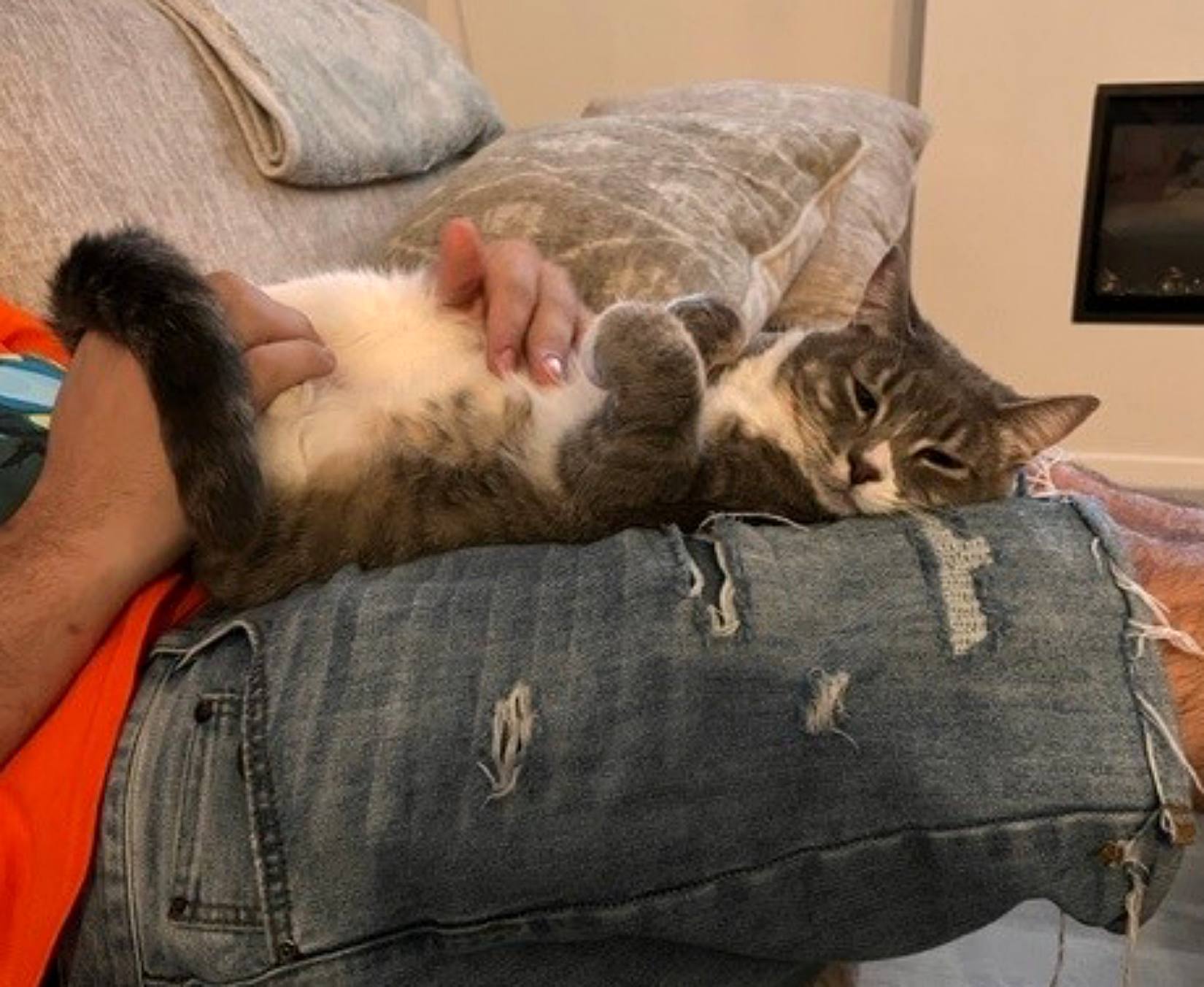 We decided to put in an application with the BC SPCA, in case another one of those gems would surface. We had somewhat lost hope and then got a call! Little Rhea was brought there so our paths would meet.
Meeting Rhea was different than expected because her CH is milder than Luna's. They are two cats with the same condition, yet are so very different with respect to their own abilities.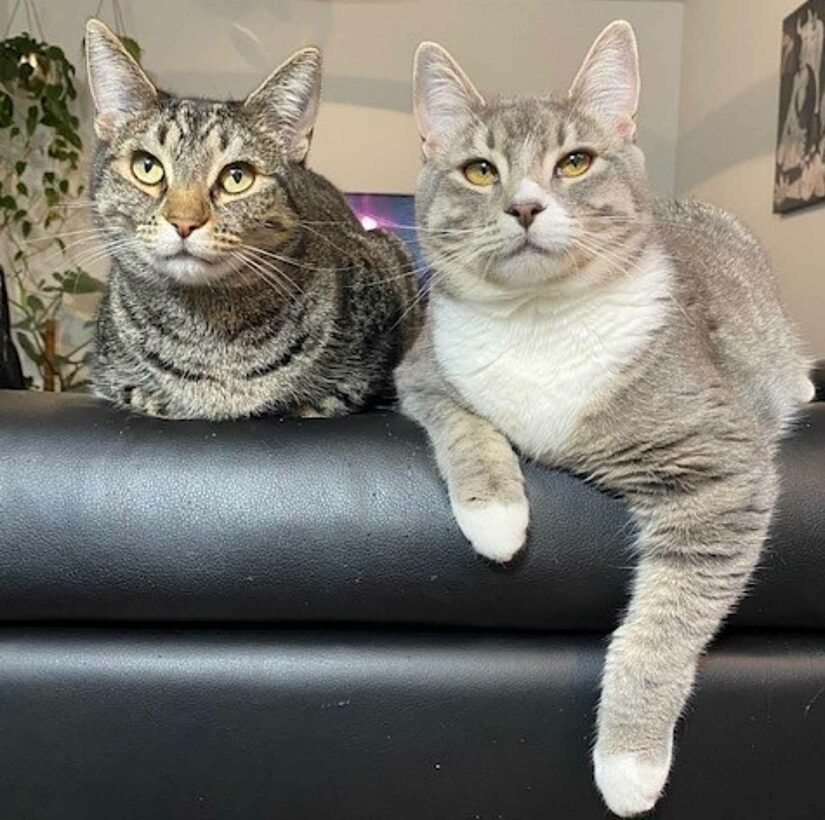 Every night, Rhea sleeps with us in her basket, and every morning she wakes us up because she is a foodie. Maintaining a healthy weight has been a struggle for Rhea but we compensate with a lot of play time. Plus she always runs (literally) to her food bowl and that's got to count for something, right?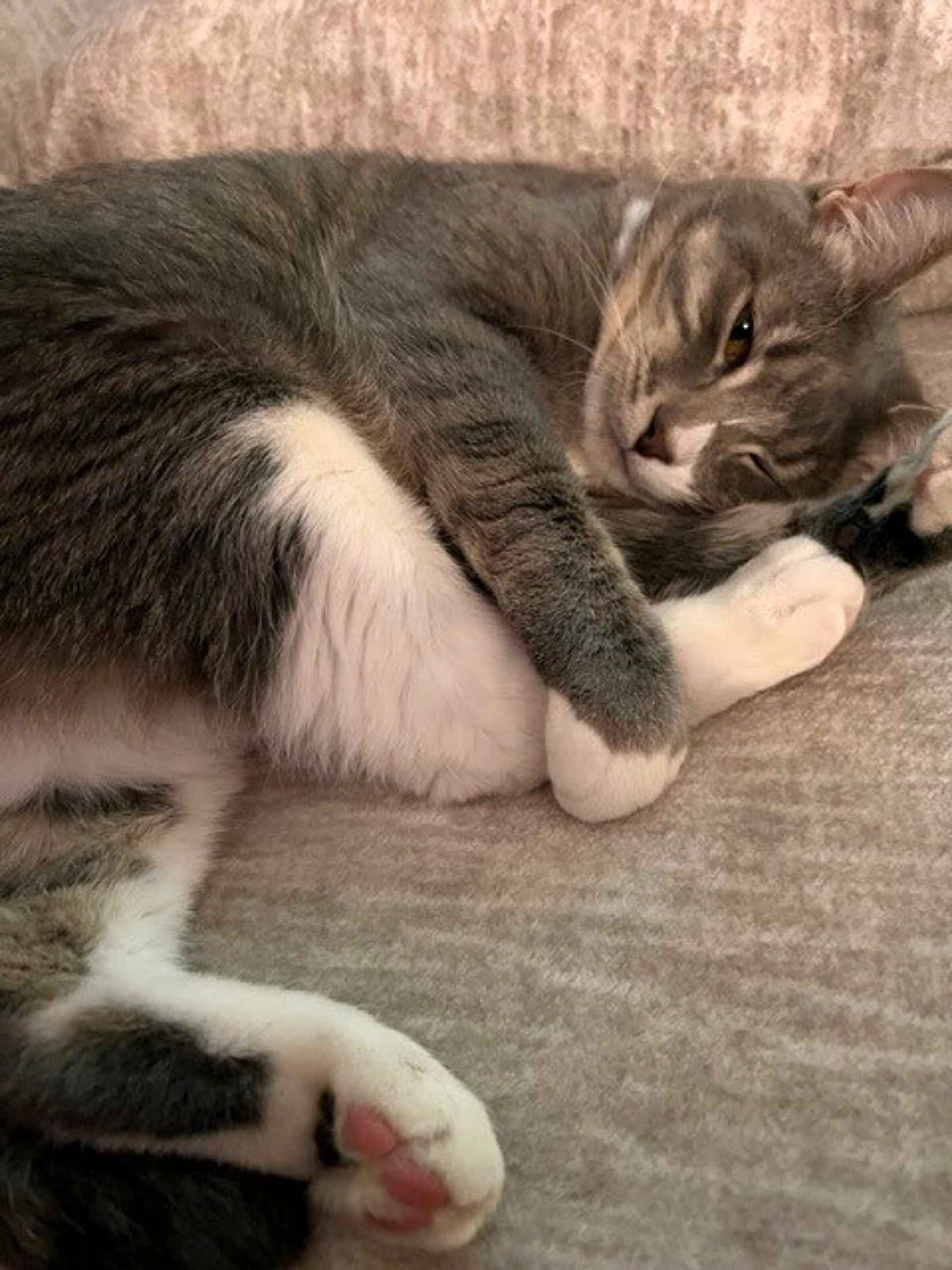 Rhea requires lots of brushing, specially since her CH doesn't allow her to clean herself everywhere needed. Near the base of her tail tends to get matted without our extra support.
Rhea is so precious and she is ultimately the most photogenic cat in the world. We can't picture a world without her in it!"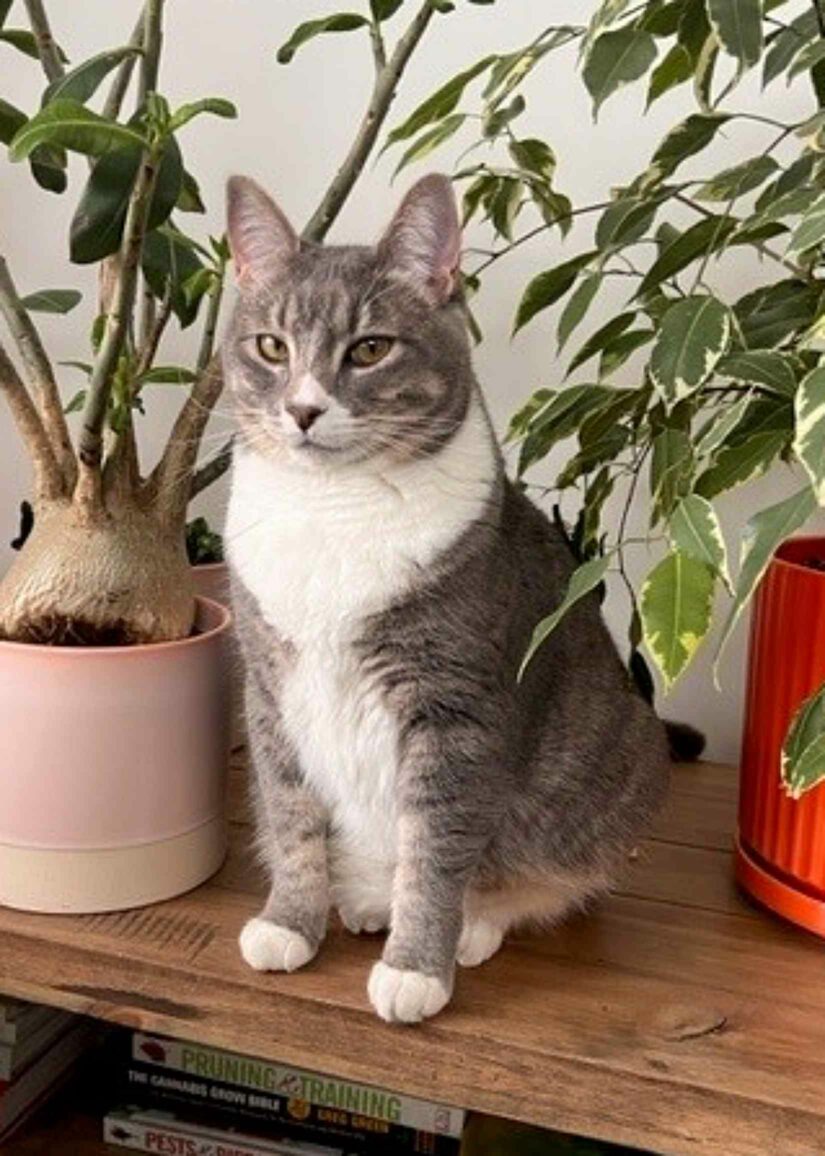 How wonderful it is that there are people who are ready to offer unconditional love to an animal with special needs. We agree that your girls are extremely photogenic.
Thank you for choosing to adopt this special girl and her sister and for giving them such full and rich lives. Here's to many more happy years together!
Have you adopted an animal from the BC SPCA and want to share your joy with others? Submit your adoption story!
Resources for cat guardians
How do I know if my cat loves me?