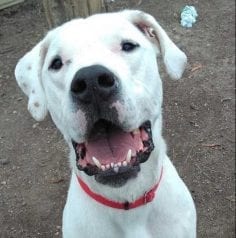 On April 3, 2018, a three-year-old, 44 kg purebred Dogo Argentino was surrendered to the BC SPCA Vernon Branch, as his family could no longer care for him.
When he first came to the shelter, he was unsure and fearful.
A professional behaviour assessment by staff determined this big, very powerful, protective canine needed a breed savvy guardian who would be able to provide the right type of environment and training.
A family took interest in adopting Rex and turned out to be just the right match for him. They took him to his new home on May 17, 2018.
Here's an update from his new guardians:
Rexie is a joy to be around. When we first brought him home, he struggled with eye contact and was scared of life, stuck in a shell.
We knew that he needed a helping hand to open up and to show the true gem that he is.
He has been blossoming daily into the sweet little snugglebug that he is. His fears are decreasing with positive reinforcement.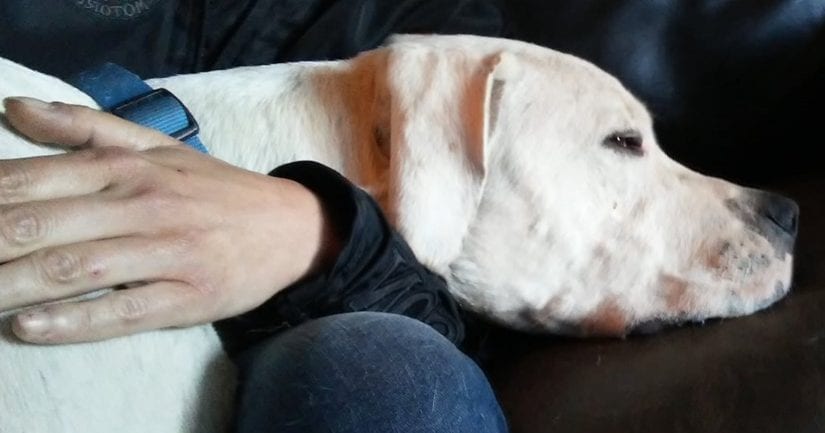 We were instructed that he doesn't do well with other animals, but he seems to be liking certain animals, as long as they're not dominant.
It took Rexie eight days to learn that playing with toys was actually fun. Now he is learning that balls can be enjoyable as well.
He is slowly overcoming his fear of men, and learning that they're not all bad "hoomans".
Rexie's favorite pastime is to stand in front of you, with his body pushing into you and his head and neck across you, giving you the biggest lovin's ever.
Thank you to the BC SPCA Vernon Branch for allowing us to add Rexie to our family!
Thank you for making adoption your first option. We are sure that Rex will continue to blossom under your patient care.