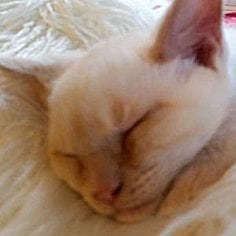 Rainbow was only one month old when he came into the care of the BC SPCA Trail Regional Branch. Sadly, he was in critical condition when the BC SPCA rescued him in August 2016, and in great need of medical care and attention so he could be nurtured back to health.
Once Rainbow went through a great deal of healing, he was ready to be put up for adoption. He needed a gentle, caring family to raise him with plenty of love and affection. One month later, he found that wonderful family and now lives in his forever home. They've sent us this update to show us how well he's doing:
Meet adorable Gus, our male Flame Point that we adopted from the BC SPCA Trail Regional Branch. Gus's previous name was Rainbow, but when we learned that he had a tough start in life arriving at the SPCA at four weeks of age and was recovering from a respiratory infection we decided he needed a strong name…hence his name, Gus.
Gus spent several weeks in foster care receiving lots of medical treatment before he was ready for adoption. Gus is very healthy now and playful with our grandchildren. He loves to snuggle with his family and the resident Seal Point kitten, Sushi, who is just one week older than him. They play and wrestle and bring hours of entertainment to us and each other.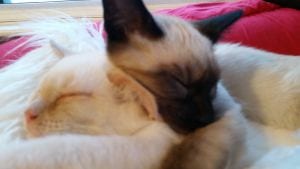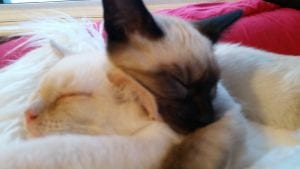 We believe adopting Gus was one of the best decisions we have ever made. He is also bringing hours of entertainment to the life of our eight-year-old resident cat, Missy. She no longer sleeps most of the day and has accepted our two kittens into her space and loves watching the kittens play.
Thank you BC SPCA, for all you do for the animals brought into your facilities across the province.
It sounds like Gus is surrounded by lots of people and kitties who love him and are giving him the kind of care he deserves. Thank you for giving Gus is his forever home and choosing adoption as your first option.