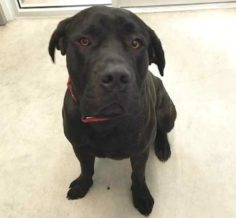 We love when dogs look tough, but they're truly giant sweethearts.
Sarah and her husband found this in Gator. A large, friendly Mastiff, Gator was so full of love to give to his new guardians.
Sarah and her husband thought Christmas would be the ideal time to adopt an animal in need. They knew it would be a big commitment and they were ready for the long-term love in their lives.
In December 2018, Sarah met Gator after she made the trip to the BC SPCA West Kootenay & District Branch. She has written to us now with an update and they couldn't be happier with him:
Last December, my husband and I decided we wanted a dog for Christmas. It had been about eight months since our last dog passed away and we were ready to welcome another dog into our lives.
We checked out the BC SPCA website and narrowed our search to the shelters closest to our home.
There he was! I phoned the BC SPCA West Kootenay Branch immediately and made plans to visit the shelter the next day. After a very eager two-hour drive, I got to meet Gator. Instant love.
I was a little surprised at Gator's size—he looked a lot smaller in his picture on the website—but I was overjoyed because I love big dogs.
Despite his size, Gator immediately tried to sit in my lap as I crouched down. I saw it as a good sign that he had a triceratops stuffie in his room. As a dinosaur-obsessed child, I used to sign my name "Tri-Sarah-Tops".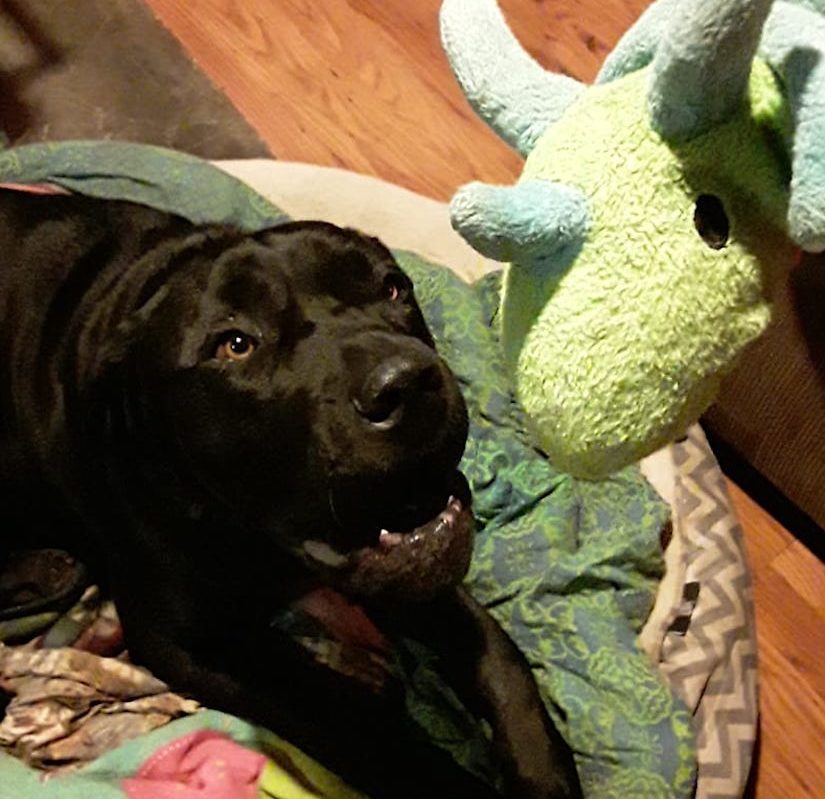 Gator came home with me that day. He has brought so much joy and love and hilarity into our home. He loves to play tug-of-war, play at the beach, try to sneak onto the couch and of course he loves treats.
He will destroy any stuffie we give him but he loves his little triceratops. He won't let anyone touch it.
We love our big silly pooch to pieces.
Thank you to you and your husband, Sarah, for choosing adoption as your first option. We are so pleased that Gator has now found his forever family and we know that he was so grateful to join your home just in time for the holidays last year. Thank you for providing Gator with all the entertainment and love for his tender heart.
Have you adopted an animal from the BC SPCA and want to share your joy with others? Submit your adoption story!