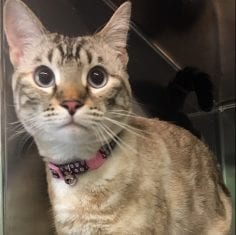 Py, a Bengal/Siamese mix, was a year and four months old when she was surrendered by her former owner to the BC SPCA Chilliwack Branch on October 12, 2017, due to allergies.
Often sought after by cat enthusiasts, both the Bengal and Siamese breeds are known for their beautiful coats, as well as their playful, chatty and intelligent personalities.
As a result, Py didn't stay in the shelter for long, as she was adopted into her forever home on October 21, 2017. Her family wrote to share an update:
We are so thankful to have Py in our family. She loves to snuggle and play, and is such an easygoing and energetic cat.

When she's galloping upstairs, it can be hard to tell if a person or Py is running around from downstairs.
She is very curious and loves bread, sponge cake and fortune cookies. We now keep these items in the microwave when it's not in use!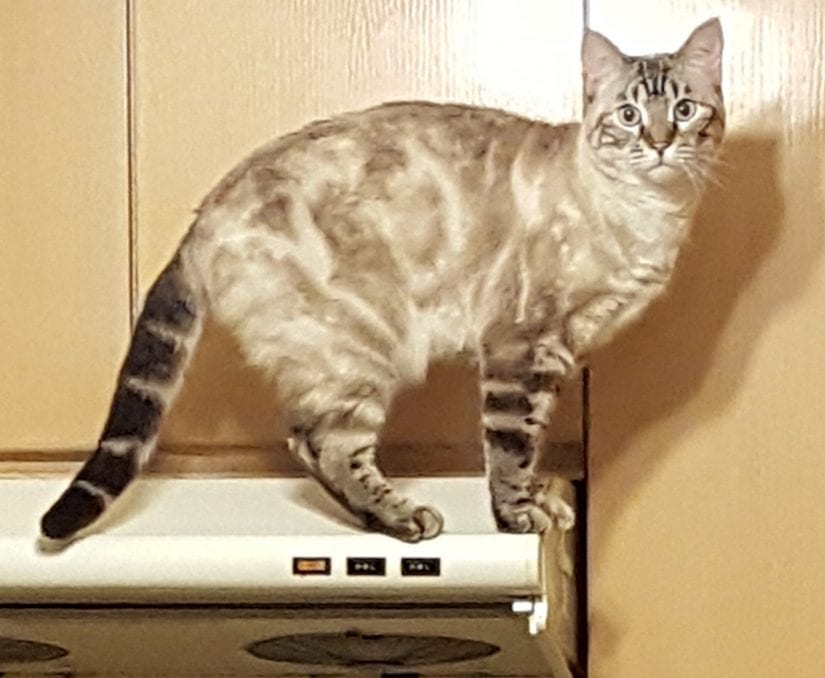 She discovered that if she knocks the plastic containers with the fortune cookies off the counter, the container opens!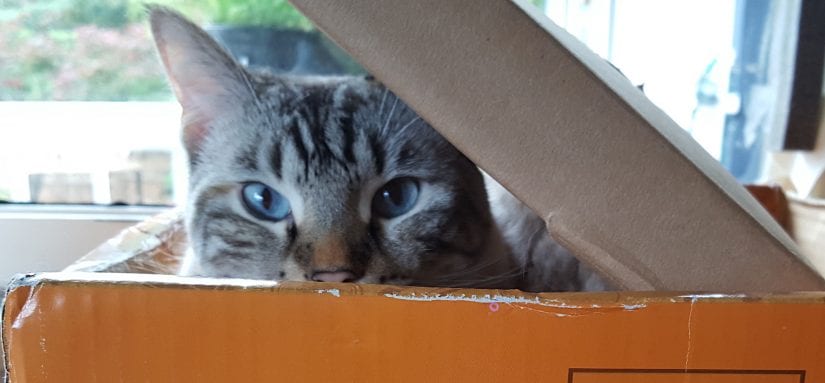 Thank you, Chilliwack BC SPCA, for all the work that you do.
We love our newest family member very much.
Clearly this gal is true to the description of her breed mix. Thank you for keeping people food out of her reach.  May you enjoy many years of health, happiness and fun together.