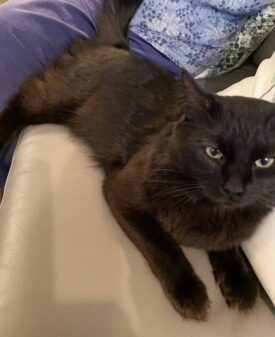 Sometimes when we lose our beloved animals, the best way to respect their memory is to open up our hearts once again to another animal in need.
After Peter and his family had spent some time mourning their beloved kitty Simon, they were ready to share their love once again.
In November 2021, the Lower Mainland of BC was hit with disastrous flooding. During this, Pepito—one of the many animals who needed to be evacuated from the BC SPCA Abbotsford Community Animal Centre—ended up at the BC SPCA Maple Ridge Community Animal Centre. Fortunately for Pepito, this was where he was destined to meet his forever family.
Now, a month on, Peter has written to us with an update on Pepito:
"We adopted a wonderful senior cat named Simon from the BC SPCA Maple Ridge Community Animal Centre back in 2011. Sadly, he passed away this summer and we took some months to grieve.
We started thinking about adopting another cat in November this year. It seemed like a great way to honour Simon and to help fill the void he'd left in our family.
At first, we looked for another senior, but we were thrilled when two-year-old Pepito suddenly became available. He had to be evacuated from the BC SPCA Abbotsford Community Animal Centre in the flood.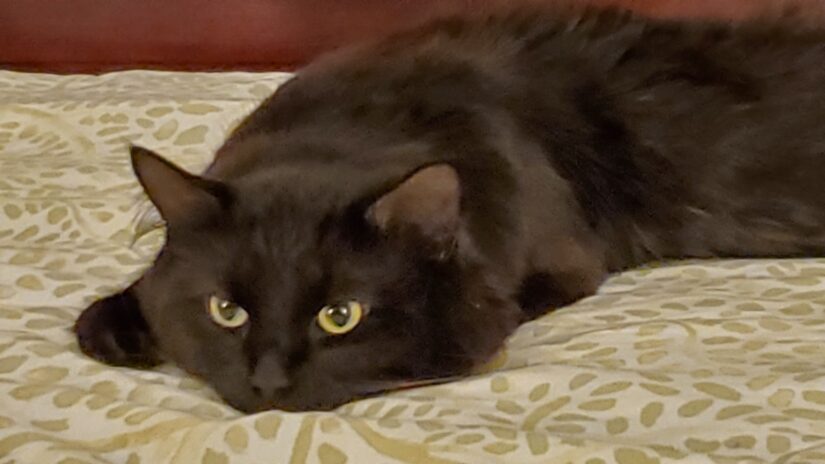 Pepito has quickly adapted to his new home. He has bonded with us in a very heartwarming and memorable way. He loves visitors (we like to call them his 'audience') and impresses everyone with his amazing retrieval skills.
Pepito is such an intelligent, beautiful and charming little cat. We are so grateful for the opportunity to be his guardians.
We cannot thank everyone enough at the BC SPCA for helping us find Pepito. We look forward to many years of loving companionship."
Thank you to you and your family, Peter, for choosing adoption as your first option every time. We are sorry to hear about your loss of Simon and we're so glad you have welcomed another cat in need into your lives. We love hearing about how much Pepito has already thrived since coming home with you. We wish you many more years of feline friendship to come!
Have you adopted an animal from the BC SPCA and want to share your joy with others? Submit your adoption story!