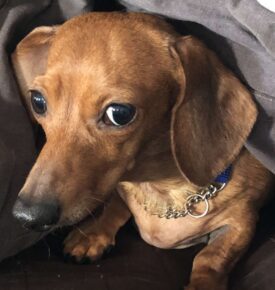 On November 20, 2019, five-year-old miniature Dachshund, Penny, was surrendered to the BC SPCA Comox Valley & District Branch. Her owner had to give her up due to a major life change.
Penny deserved a very special home as she had special needs. She was blind, likely from birth, and had food allergies. But what a personality this girl showed us in the time she was in foster care!
She had a fearless, eager spirit and loved to play with her squishy, squeaky balls and snuggle on a lap or burrow under her dog bed. She was assertive without being aggressive, greeting other dogs happily and giving a short yip when she needed to get a human's attention.
It must have been a heartbreaking decision for the previous owner to re-home this sweetheart. But we hope that person rests easy in the knowledge that Penny found herself the perfect match for the second phase of her life.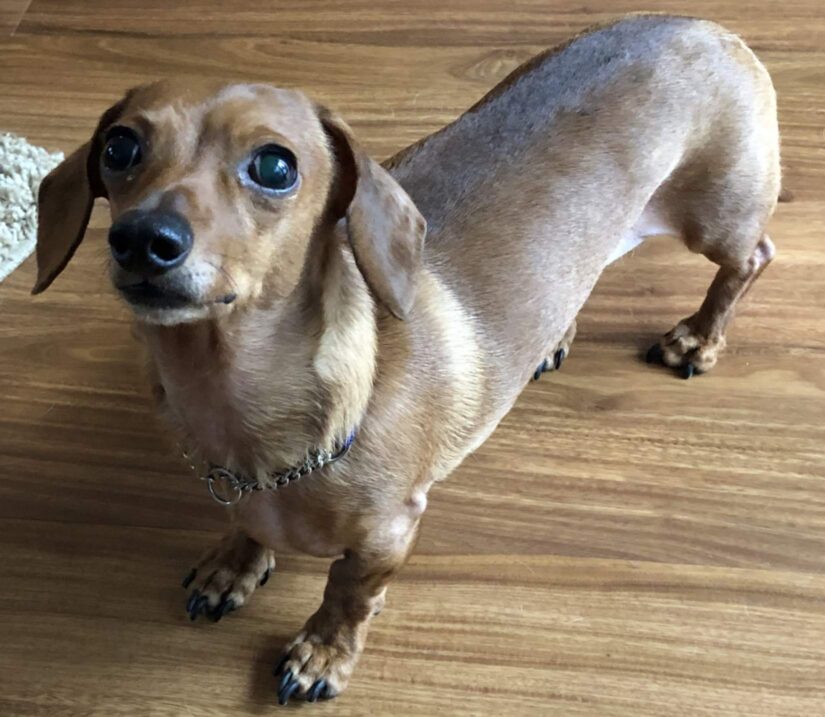 Read on to find out from Penny's new mom about the great home Penny went to on January 9, 2020.
January 7, 2020 I got the call.
I was so excited! I had been looking for a special dog after my 15-year-old rescue, Coffee, had passed. He was my cuddle bug and my arms felt so empty. So when I was contacted about Penny I was over the moon and that is an understatement.
When I arrived to adopt Penny I had not even seen her picture, which was only fitting, as Penny was blind. When I saw her sweet face for the first time my heart literally jumped out of my chest. My love for her was instant.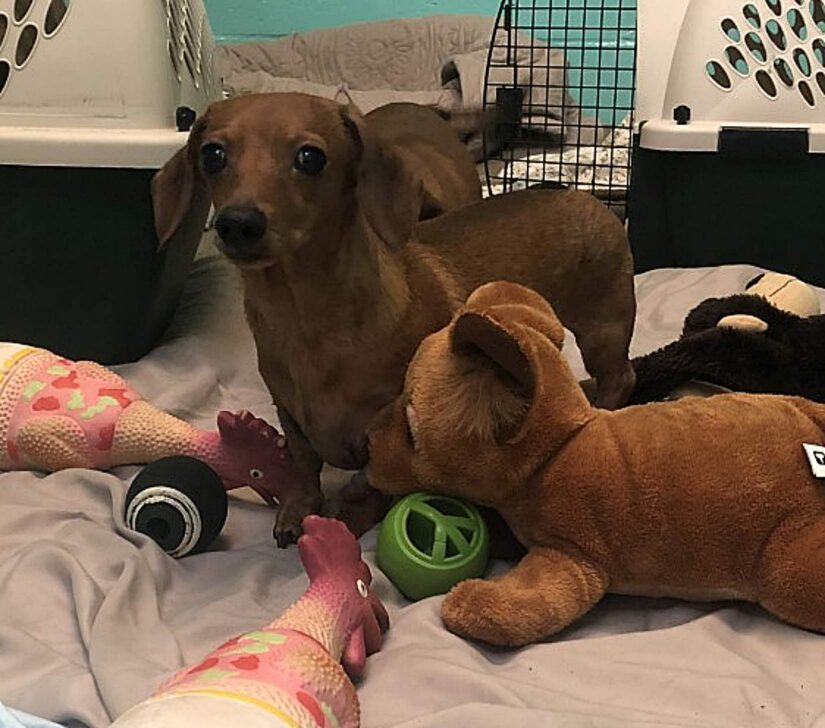 One can never, ever replace the one's we have lost but I knew there would be a special baby out there needing me and as I promised my first rescue doggie, Riley, 2009, I will always provide a loving home to an animal in need.
Eight thus far, five dogs and three cats. It has become my mission in life to help spare animals from homelessness and provide unconditional love fur-ever.
I think we can safely say you are a rescue angel. We truly appreciate that you have opened your home to so many animals in need.
Thank you for choosing to adopt so many worthy animals. We know Penny is in very good hands and trust she will make your choice worthwhile for years to come.
Have you adopted an animal from the BC SPCA and want to share your joy with others? Submit your adoption story!