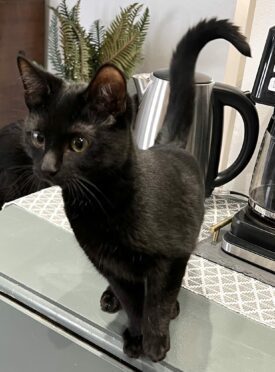 When Penny came into our care in February 2023, we could see just how much love she was ready to give.
Penny was a sweetheart from the very start. At just a few months old, she was already the purrfect mix of playful and snuggly. It was only a matter of time until she found her forever family.
Sure enough, about a month later, Bryan and his family decided to check out their local BC SPCA Tri-Cities Education & Adoption Centre… and there was Penny. This loving girl deserved the world and Bryan's family was ready to give it to her.
We now have an update from Bryan to share:
"We met Penny by chance on a visit to our local BC SPCA Tri-Cities Education & Adoption Centre. She was immediately affectionate towards my son and me. Penny was not too shy to interact and play in her own special way.
Once we had made the decision to submit adoption paperwork, we were greeted with exceptional support from the staff. They made the transition as easy and emotionally supportive to Penny as possible.
When Penny arrived home, she immediately moved herself in. She totally claimed her space—unbeknownst to our dog. To this day, they continue to build their newfound relationship and have agreed upon their personal spaces at the end of the bed and in the kids' rooms.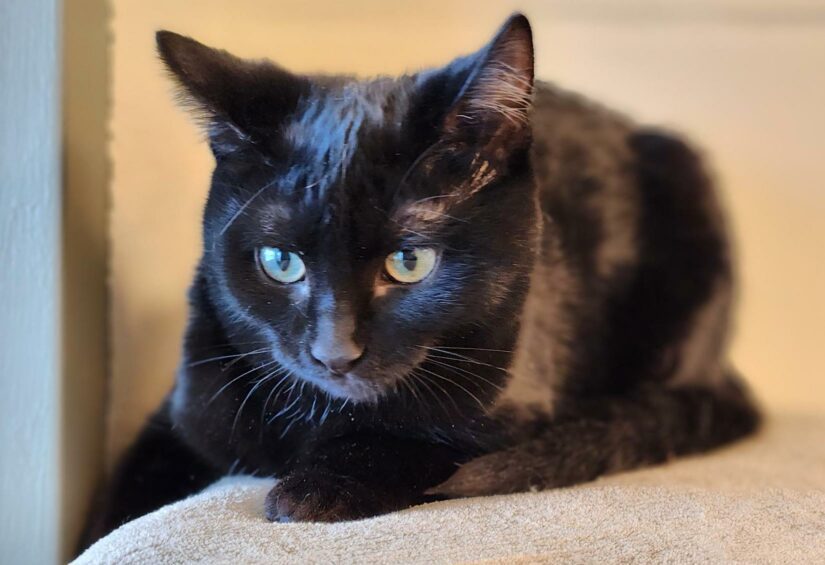 Penny has been a Godsend to our family. We wish everyone else considering adopting any animal the same blessed experience."
Thank you to you and your family, Bryan, for choosing to adopt Penny. We love that she has settled in so well already and that she has made such an impression on each family member. Thank you for providing Penny with such a comfortable environment where she can flourish. We wish you many happy memories to be made over the years to come.
Have you adopted an animal from the BC SPCA and want to share your joy with others? Submit your adoption story!
Resources for cat guardians
How do I know if my cat loves me?