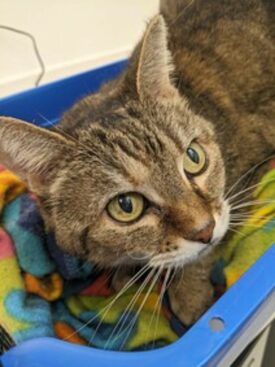 On January 9, 2022, 20-year-old Peanut came into our care at the BC SPCA Sea to Sky Community Animal Centre. She had been surrendered to us when her owner could no longer care for her.
Peanut had a heart murmur, needed dental care and ongoing pain medication for arthritis. But she still had a lot of pep in her step and deserved to live out her retirement years in a caring home.
That's when Allysha and CJ decided they must have her in their home! These folks knew the gifts of adopting a senior companion animal. They write us here about their girl:
"CJ came across Peanut on (the internet). She had been surrendered at 20 years old after being with her owner her whole life. It was heartbreaking and when CJ showed me, I was crying.
We called immediately and drove to Squamish the first appointment we could get. We refused to let this sweet girl live her remaining time in a shelter. We already knew she'd be our family.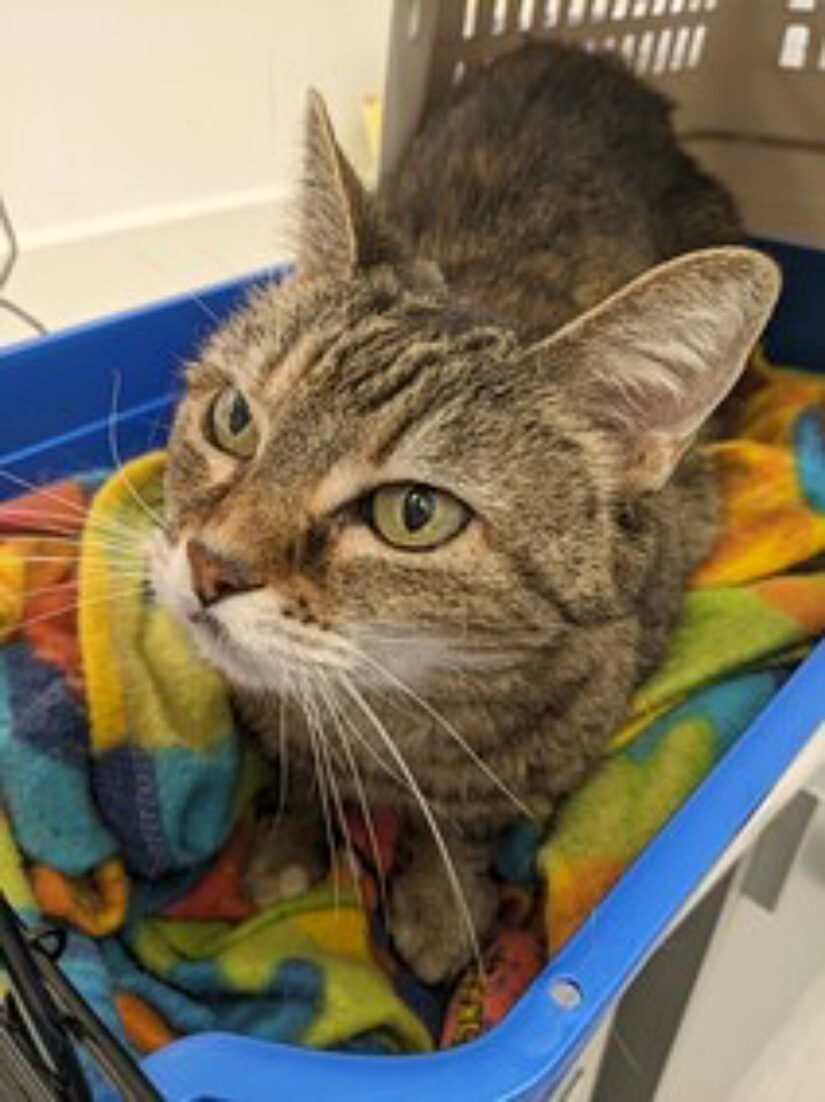 We went for the meet and greet and she was showing off all her tricks and being the sweetest thing we've ever seen. We went to the front to sign paperwork and we look up and in the very top window above the office, there she was staring us down.
Peanut, at 20 years old, climbed two sets of cages to find us, arthritis and all! Poor thing was determined that we weren't allowed to leave without her. We took her home, she was purring and getting pets through the carrier the whole way.
She has adjusted so well to her new home and all her siblings. She sleeps on my chest every single night. She climbs everything and anything. She also knows exactly which locations the cat treats have lived…and I mean EVERY SPOT and she hunts them down daily; we find her looking in the treat locations and meowing.
She is so smart, she's curious and playful and she has warmed our hearts and carries many traits of our sweet Ramsi who passed away shortly before we found Peanut. It was definitely meant to be and she brings us so much joy every day.
Peanut also has the funniest faces and expressions that will make you laugh, and a permanent dark lip outline that makes her look like Elvis at times, or just constantly unimpressed with you, haha.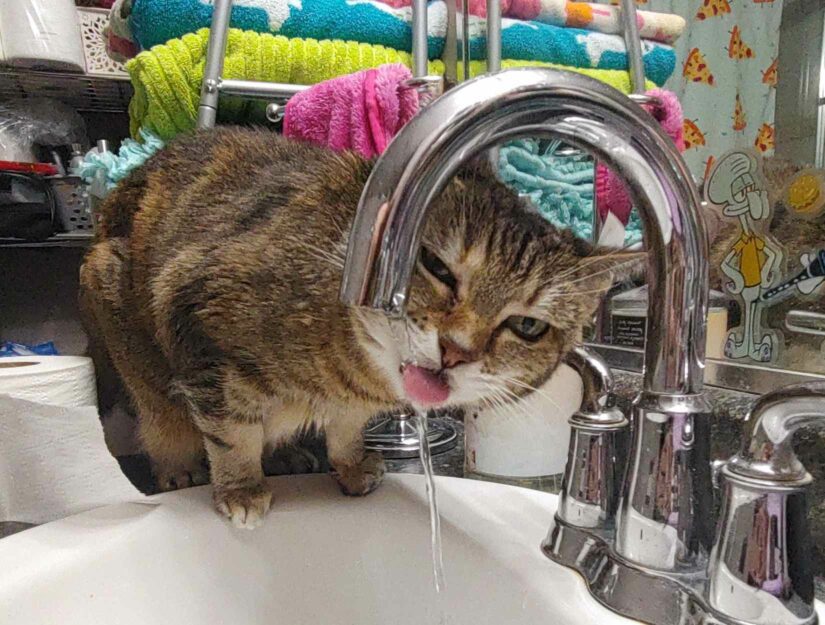 We hope by sharing Peanut's story we can advocate that seniors are the best and more people need to consider adopting seniors. They truly steal your heart!"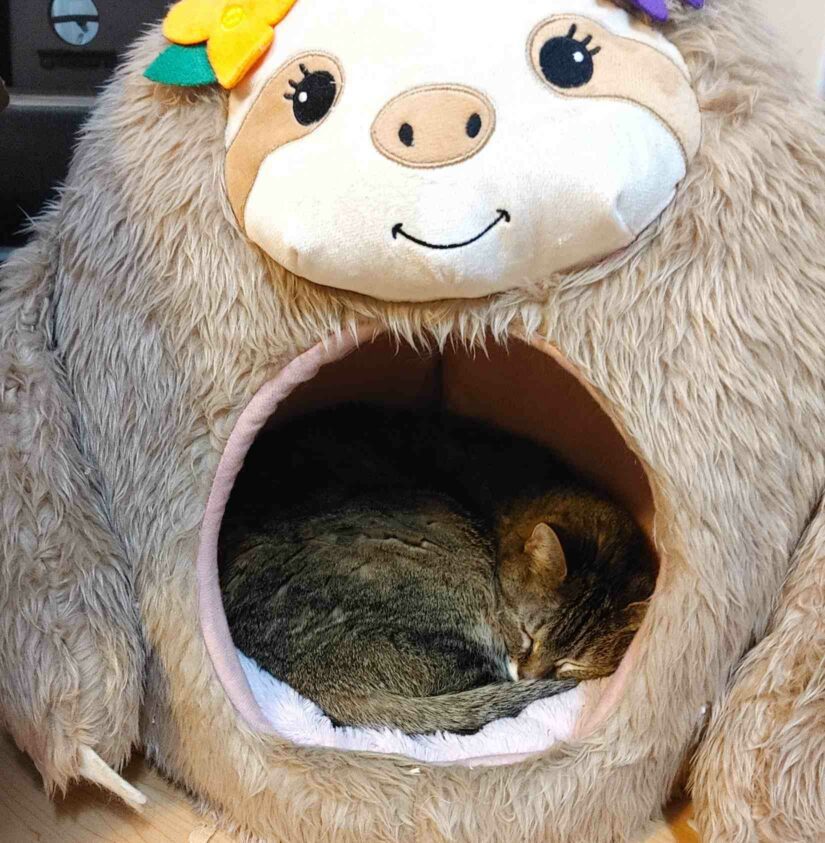 We are so grateful for savvy adopters like yourselves who appreciate the joys of adopting a senior. We know you'll be making lots of joyful memories together.
Thank you for choosing adoption as your first option.
Have you adopted an animal from the BC SPCA and want to share your joy with others? Submit your adoption story!
Resources for cat guardians
How do I know if my cat loves me?