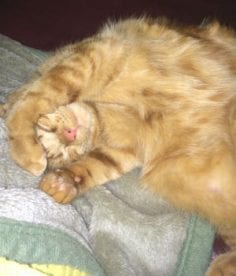 In late January 2016 Paulie came into the care of the BC SPCA Squamish Branch, brought in by a local animal rescue organization. This charming little cat made friends quickly, including the most important new friend of all: his new adoptive guardian. She has now shared this update on Paulie:
In December of 2015 I lost the best friend and companion a person could ever wish for. Her name was Rosie. Rosie was a beautiful Yorkshire Terrier given to me when my husband was suddenly taken from us in 2000. She was this tiny bundle of joy only eight-weeks-old and was responsible for my first smile and laugh after our loss. She quickly wrapped herself around my heart and was loved by all. So when she passed on I wasn't sure if and when I would be ready to give my heart again.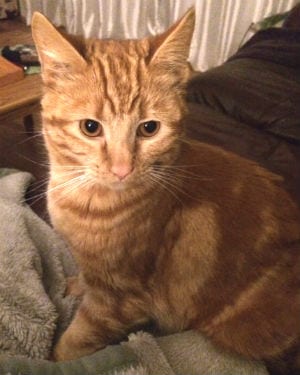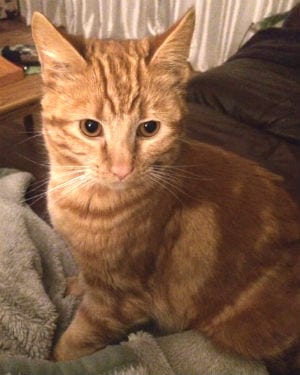 Then several months later I decided I needed that love and laughter in my life again and started checking pets to adopt, who needed that forever home and that's where I found "Paulie"on the BC SPCA Squamish Branch website!
I fell in love with him the moment I saw that beautiful face and wonderful eyes. My daughter who worked in Squamish at the time went to meet Paulie for me and we Facetimed with him and I knew he was the one for me. So on February 6 Paulie found his new forever home.
Paulie is now named Rory which means Red Haired King which suits him perfectly because of his beautiful fiery red coat. He has accepted me as his person and I love the joy and laughter he had brought into my life again. I would urge anyone who is looking for that beautiful soul to be apart of their family to adopt from your local BC SPCA Branch or pet rescue because there are so many out there who need your love!
We couldn't agree more and we appreciate that you chose to adopt. We wish you and Rory many years of love, happiness and friendship.