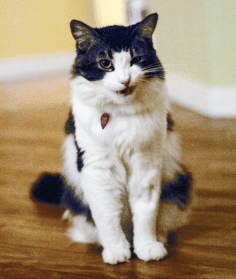 Catfes are popping up in many cities, and are a wonderful way to not only interact and socialize with adoptable cats, but also provide a means of uniting these kitties with their future forever families.
The Catfe Vancouver was a satellite adoption centre for the BC SPCA Vancouver Branch.
In August 2018, Monika began her search for a feline partner in crime. She started at just the right time because she wasn't looking for long before she met her beloved Oreo.
Oreo must have shared this feeling, because when Monika entered the Catfe Vancouver, he knew his new best friend had just walked through the doors.
Several months later, Monika has written to us about her lovely life with Oreo:
After the loss of my guinea pig, Jorge, I began looking for a cat to adopt. I only spent one day visiting several animal shelters when I found my Oreo at the Catfe Vancouver.
From the moment I saw him I knew we would be best friends. I think he felt the same way.
When I first brought Oreo home, he was shy and quiet, but it didn't take long for him to show his true personality. Silly, cuddly and playful are just a few words I'd use to describe him.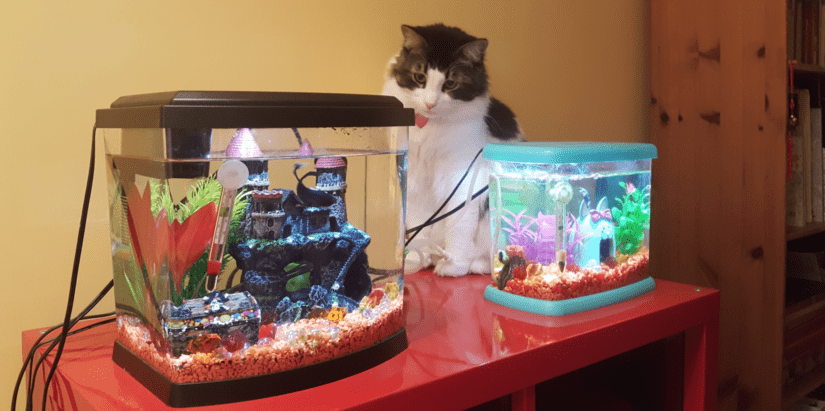 Every time I come home, Oreo runs to greet me at the door. This includes several minutes of him meowing and following me everywhere until I pet him. He is quite vocal and very affectionate.
Oreo has helped me cope with some of the challenges in life. I am so happy and grateful to call him my best friend!
Thank you, Monika, for adopting Oreo. It brings us such joy to see how big a part of your life he has become. When he was in our care, we knew that he had a lot of love and affection to give. We wish you many happy years together.
Have you adopted an animal from the BC SPCA and want to share your joy with others? Submit your adoption story!