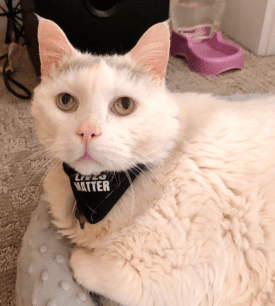 Poor, dear 14-year-old Kwame was in very bad shape when he came to the BC SPCA Vancouver Community Animal Centre on July 26, 2021.
Kwame was stressed and arthritic, in need of dental work, was dehydrated, had an unhealthy coat of fur and ear mites. He was so terribly obese at 11.4 kg that we had to get his weight down in order to ensure he could withstand the anesthesia required for his dental surgery.
So Kwame went on a diet in foster care until November 5, when his surgery was performed. A week after his surgery he was ready to go to a new home.
We knew he deserved a second chance at a good life. So did someone else, a wonderful someone who waited for Kwame to recover so she could come and get him. Kwame's new forever mom writes us here:
"I saw Kwame on the BC SPCA Instagram, and immediately put in an application. Something about his eyes told me I needed to give him a second chance at life.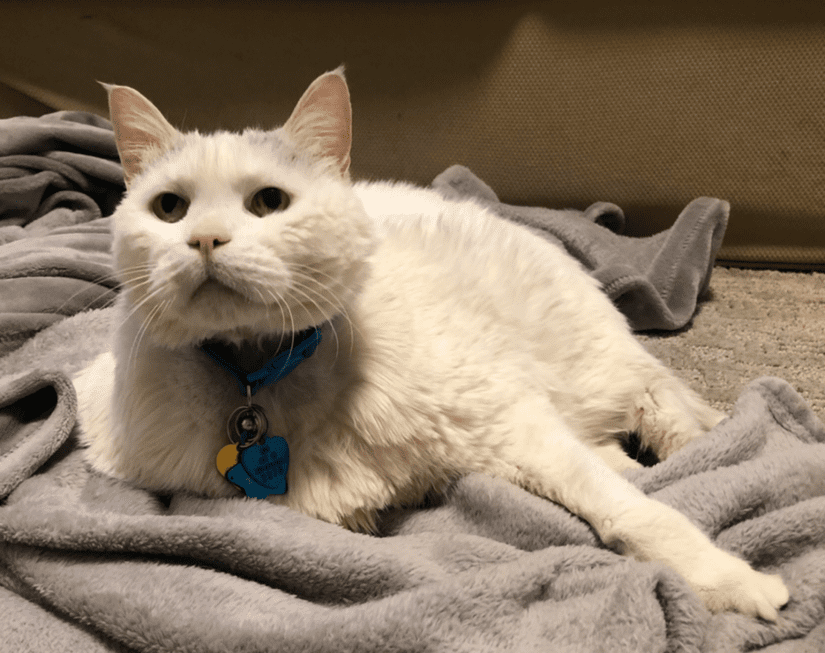 I travelled from Victoria to Vancouver to get him and when I met him I fell in love immediately (to be honest I was staring at his pictures for the weeks before I could pick him up and probably loved him already). The ferry was our first adventure together.
His first meeting with my other pets went well, surprisingly well, and I knew right away he was a perfect fit.
I took him to the vet soon after adopting him and got him on some meds to help with his arthritis. Poor old guy is a bit overweight and struggles to walk.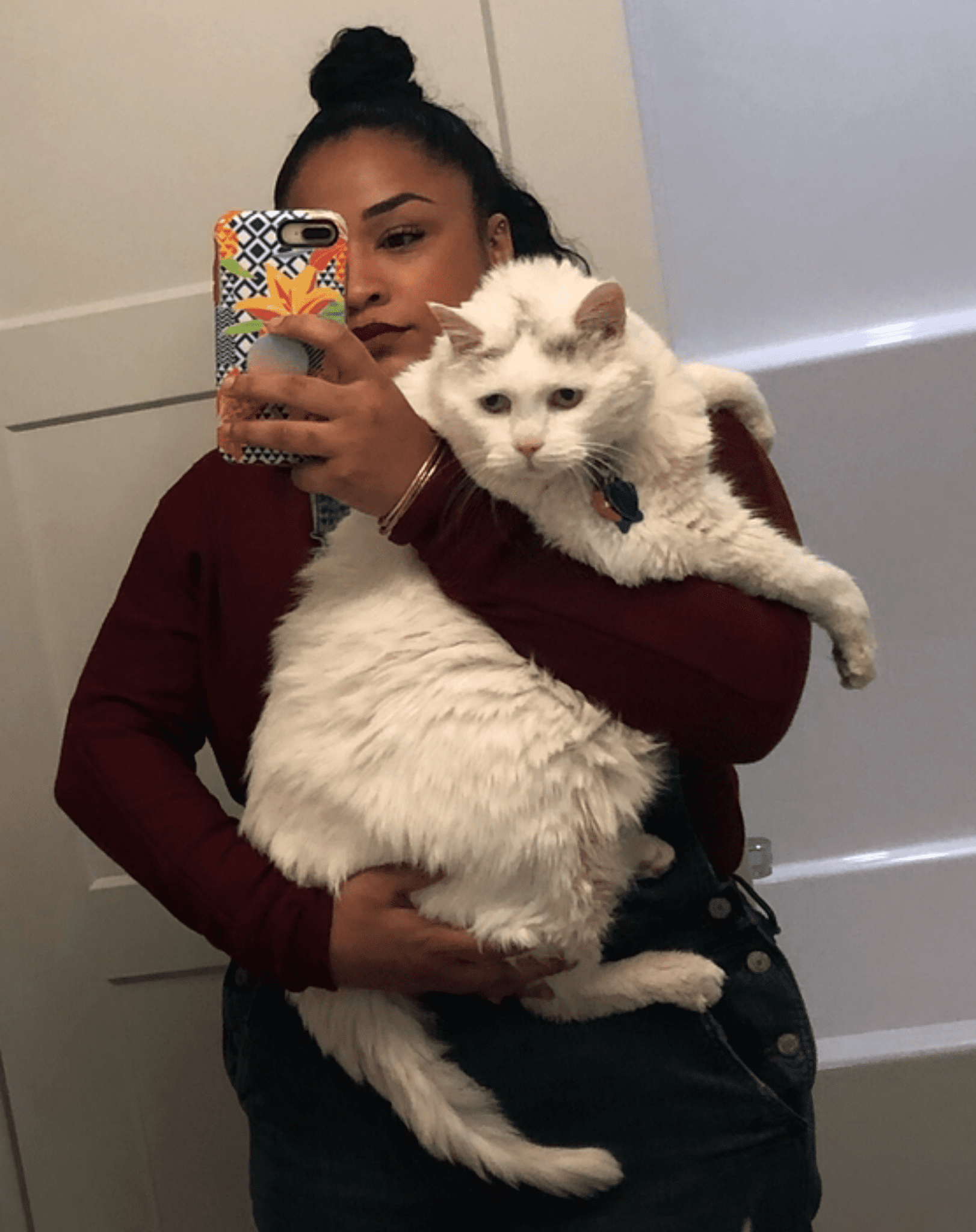 It did take Kwame a while to warm up to me, but now that he has and he really trusts me I feel like the luckiest person in the world. He was coming to me traumatized so I was so patient with him and followed his lead.
It literally pains me that someone would not want him, let alone mistreat him and I'm happy that I got to give him a second chance at 14. I feel so badly that someone declawed him and let him get this overweight.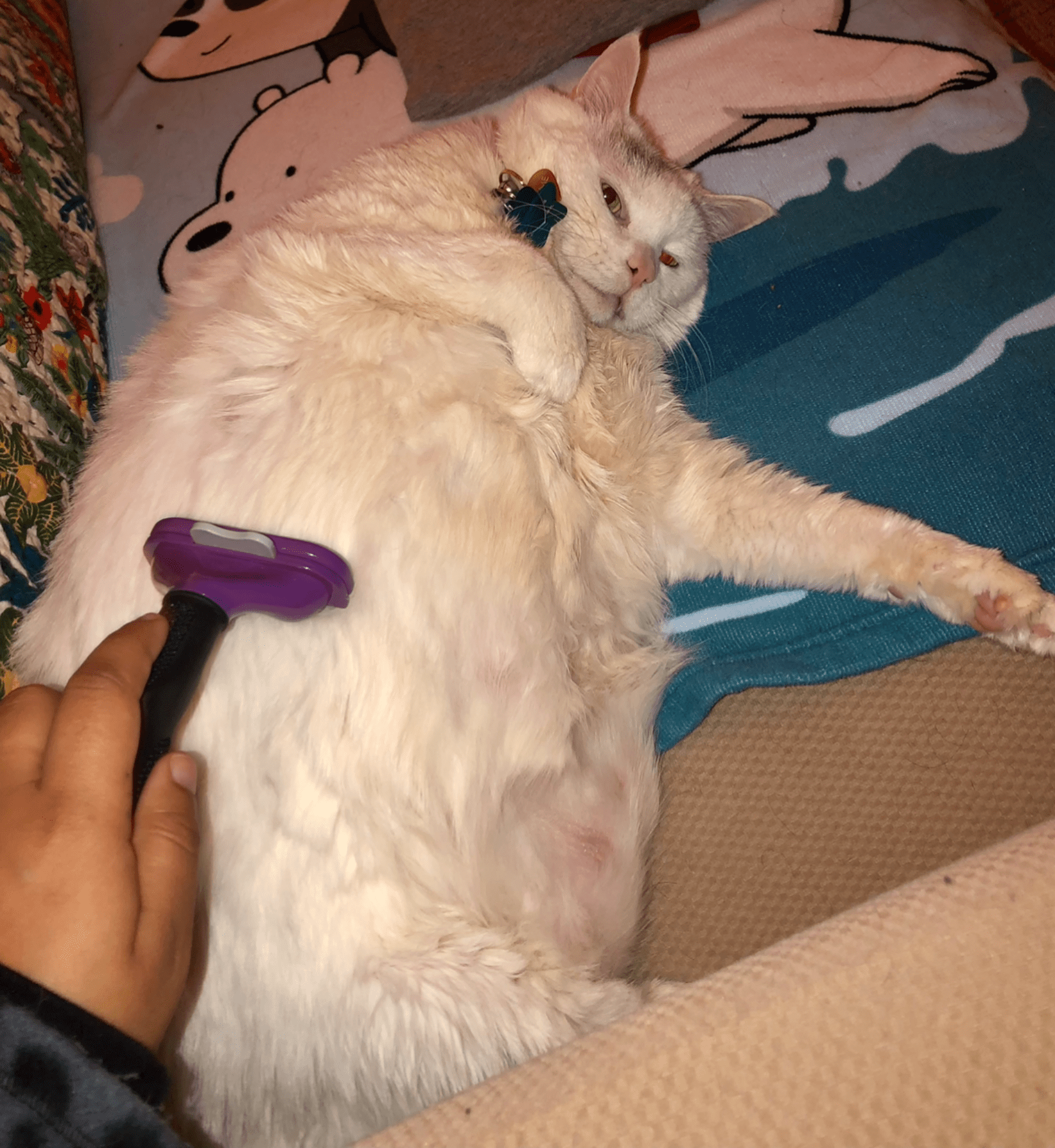 He is the most loving, cuddliest and absolute cutest cat ever and I am head over heels in love. We sleep together every night and every time I pass by him laying in my bed (our bed) I can't help but squeeze him and give him a kiss.
He is so perfect to me. We love to be close to each other and I love his saucy personality. I think he really has taken to being treated like a king. He still isn't too enthused about people other than me, but healing is a process.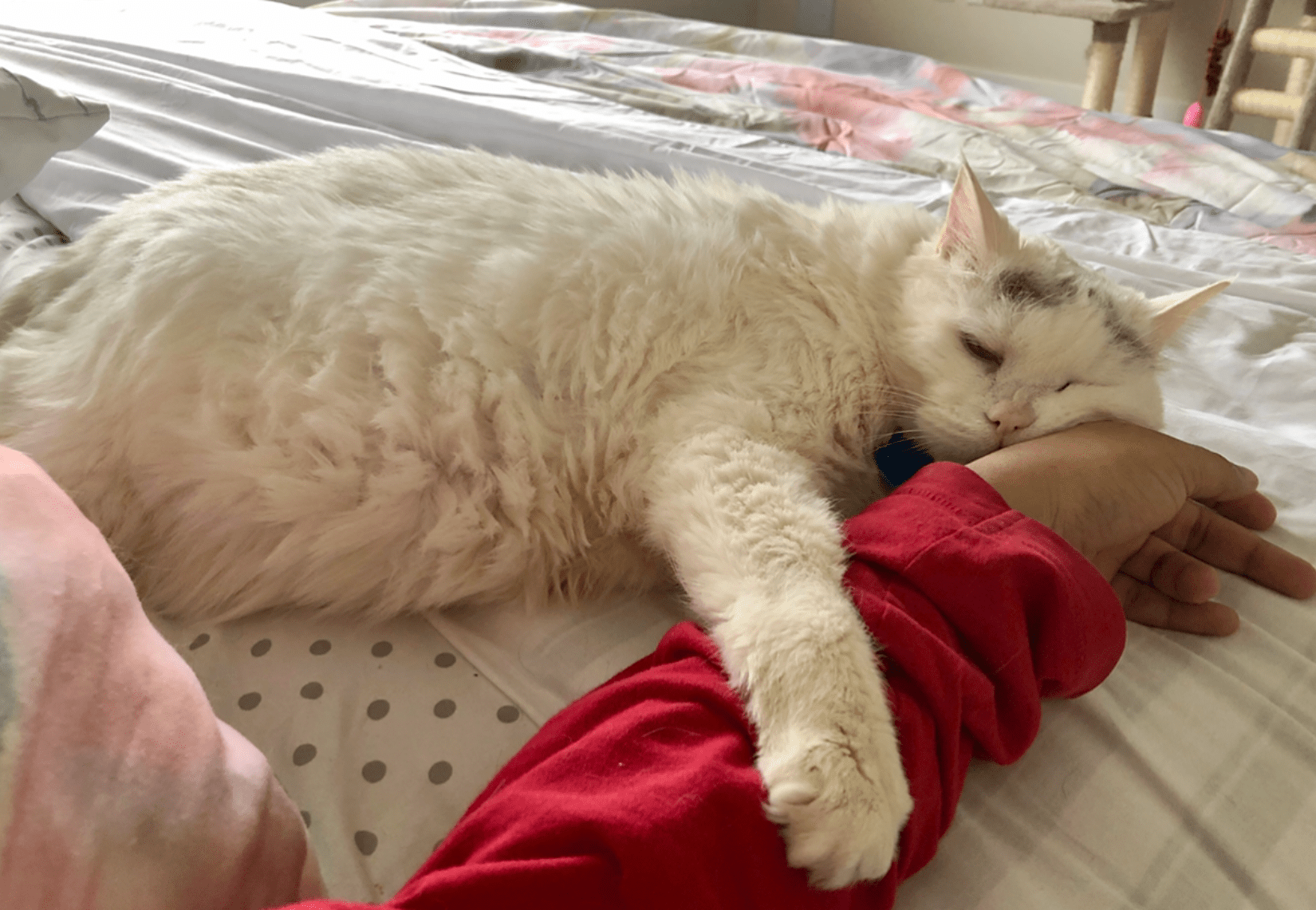 I have helped him lose some weight and am keeping him comfortable and well with his other meds, and it's truly my honour to give a senior cat a good life for his golden years.
When I met Kwame I was in the throes of a divorce, and he was traumatized from his past, and I feel like we were meant to find each other and we have healed together. So grateful for my sweet guy."
Thank you for choosing to adopt and for sharing with others the immense joy that comes from adopting a senior, or in your case a house full of them. You are truly a rescue angel.
May your home forever be filled with the love of animal companions like Kwame.

Have you adopted an animal from the BC SPCA and want to share your joy with others? Submit your adoption story!
Resources for cat guardians
How do I know if my cat loves me?