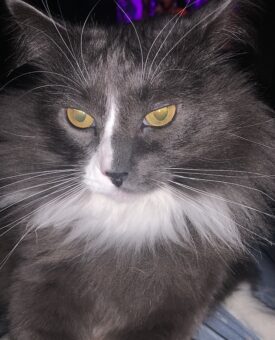 We tend to adopt our animals when we need them most.
When Dianne adopted Oliver from the BC SPCA Victoria Community Animal Centre in June 2022, one of her main intentions was to have him as a companion for her cat Dexter.
Endearingly, Oliver and Dexter were fast friends, but Oliver became more important to Dianne than she expected in just a few short months.
While Oliver has settled right in at his new home, he has also become a central part of Dianne's world, and she has written to us with an update:
"I adopted Oliver in June of 2022. I was excited to have him as a friend for my other cat, Dexter, who was heartbroken after my greyhound dog passed away.
Dexter and Oliver bonded immediately—literally the first day I brought him home. Oliver was shy at first but he is now just a big floofy-floof full of love and cuddles (until I sneeze… then he hides).
Unfortunately, Dexter passed away in November, so I feel Oliver came into my life when I really needed him. I might be coming back to find him a friend someday soon!"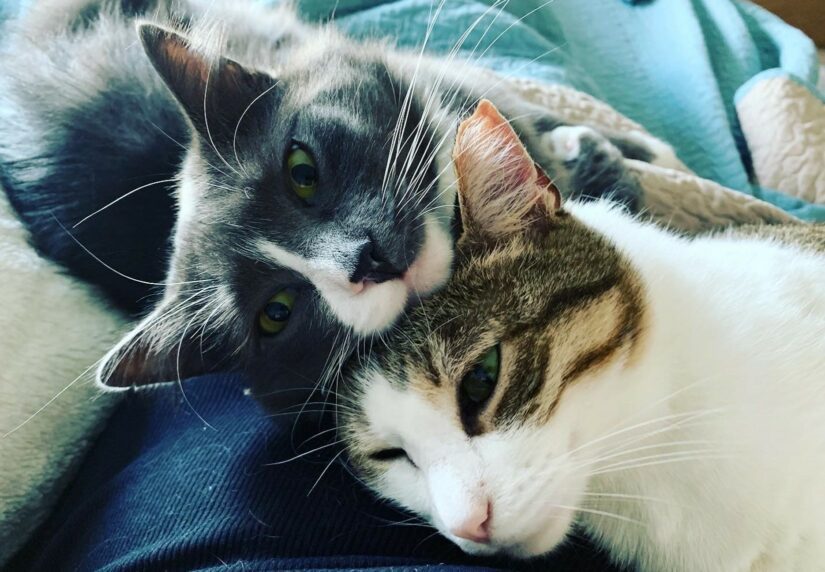 Thank you, Dianne, for adopting Oliver. We may not always realize it at first, but more often than not, there's a reason our pets come into our lives when they do. We are thankful Oliver was there for you during Dexter's passing, and that he was also around to make Dexter's final few months more fulfilling. We're so grateful that Oliver has found such a loving forever home with you.
Have you adopted an animal from the BC SPCA and want to share your joy with others? Submit your adoption story!
Resources for cat guardians
How do I know if my cat loves me?