On September 29, 2021, a Good Samaritan called in a cruelty concern to the BC SPCA. Our Animal Protection Team investigated the concern and found more than 70 cats and kittens being housed in two trailers in Squamish.
Beautiful cats and kittens all, but as they were unvaccinated and unsterilized, they were a recipe for a major contribution to the pet overpopulation problem in the province of British Columbia and for potential feline suffering.
Once in our care, the cats and kittens were transferred to nearby BC SPCA locations, cleaned up, examined, treated, spayed/neutered, fed and cared for prior to adoption.
In the end, the lives of kitties like Oka and Omelette changed for the better and brought joy to their new adoptive families once they were able to take them home. Read about the lives of these two young, bonded orange tabbies since their adoption from the BC SPCA Surrey Education & Adoption Centre on January 6, 2022, when they were both less than a year old.
"I had been wanting to adopt a cat all my life and 2022 was the right time. My partner and I had moved to a pet-friendly apartment and I was working from home.
We saw our bonded pair, who we named Omelette and Oka, on Petfinder. Even though we were only looking for a single cat, these two looked so sweet we couldn't help but apply for them!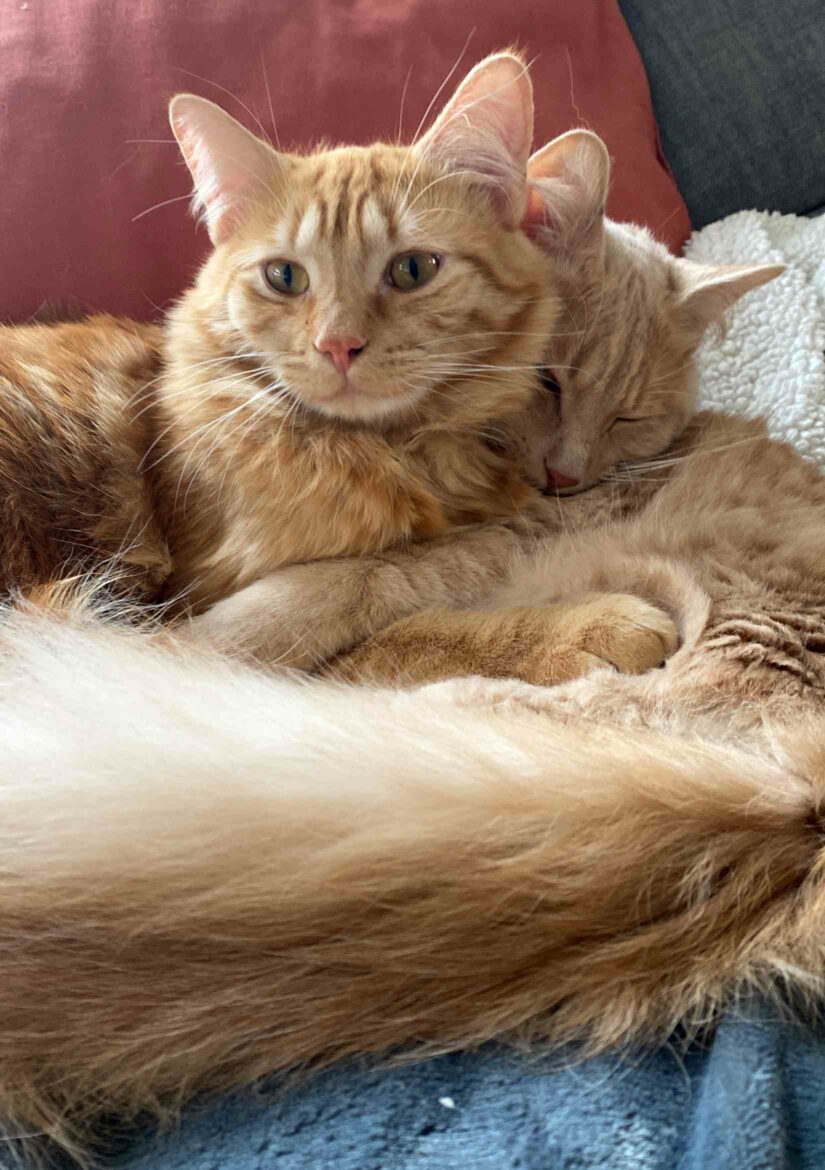 We always get asked if they are brothers, but the truth is, we don't know. These two were found in a trailer with 70 other cats! Regardless, they certainly love each other. They're always cuddling and chasing each other around the house.
These two have had a hard life, but you'd never know it. Over the last year, Omelette has become a total lap cat, sleeping at our feet and cuddling on our legs whenever he has a chance.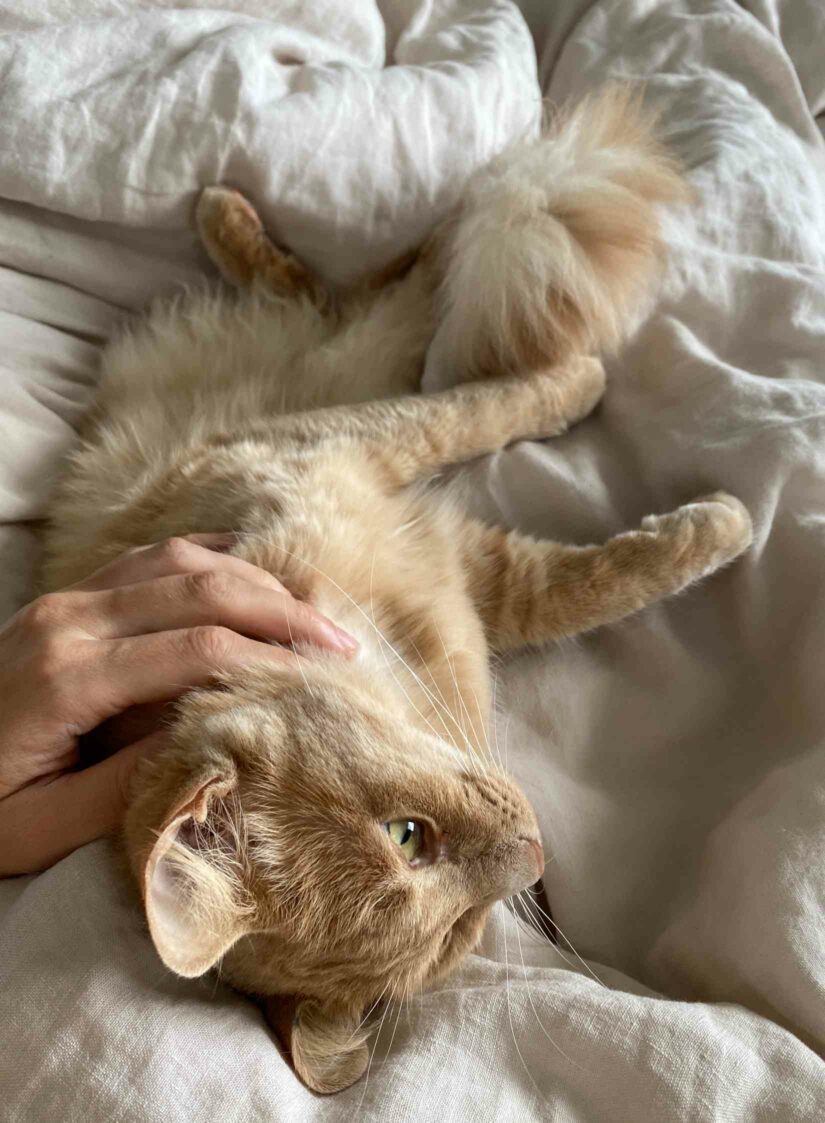 Oka is shyer, but he's made huge strides and now accepts head pats and brushing and will sometimes sleep at our feet. They both LOVE to eat, and so we've had to hide every single food item in our house (including bread, cast iron pans with oil on them and plants!).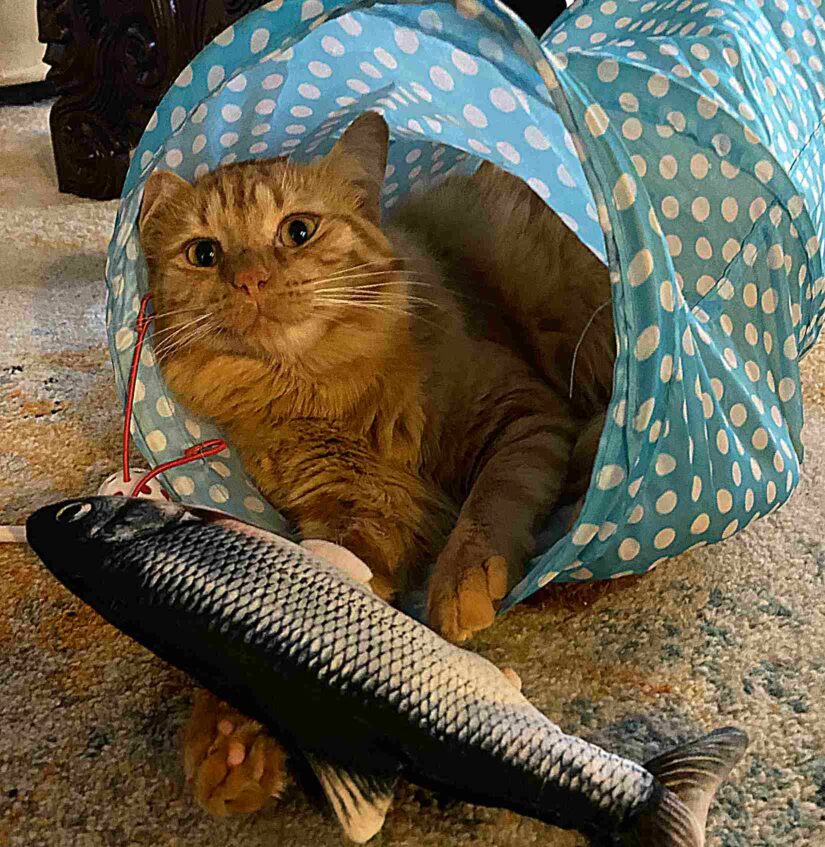 Everyone who meets them says they are polite and gentle cats. They have never scratched or even hissed at anyone.
Oka and Omelette have made it a joy to work from home and entertain us all day long (and sometimes all night long too…). We love watching them grow and watching them experience new things, like their first snowfall, or their first time eating fresh prawn.
I would encourage everyone who's considering adoption to do so, especially getting a bonded pair. It's truly half the work of owning a single cat, since they play with each other all day long!
Adopting Oka and Omelette has enriched our lives in so many ways and has really made our house a home."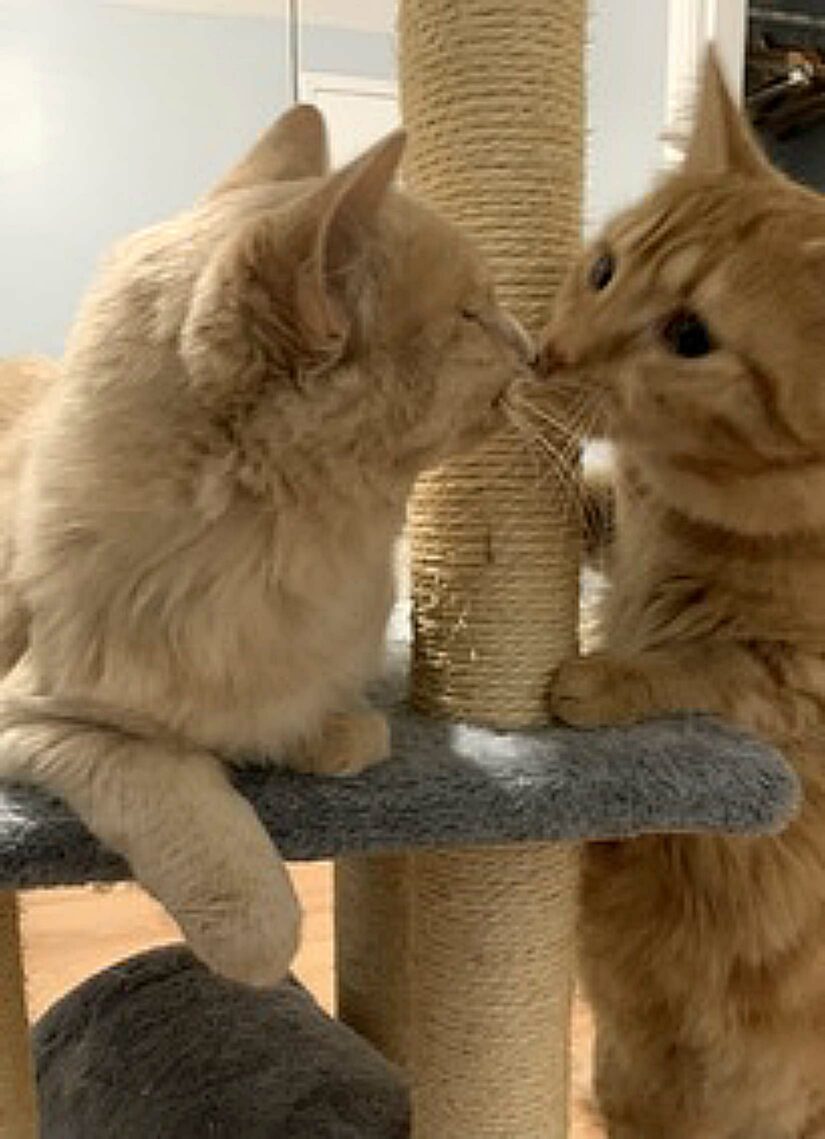 What a beautiful story. You can be sure these two feel how lucky they are to have been adopted together into such an appreciative family. Whatever struggle they had to eke out a life among so many other strays is now over and they can rest in knowing they have each other and their very own guardians who cherish them.
Thank you so much for choosing to adopt not one, but a pair of truly bonded felines. How happy and relaxed they look in these photos.
Have you adopted an animal from the BC SPCA and want to share your joy with others? Submit your adoption story!
Resources for cat guardians
How do I know if my cat loves me?