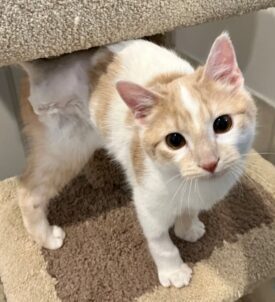 When Maxwell was found as a stray and brought into the BC SPCA Williams Lake Community Animal Centre, he was in rough shape.
After receiving the medical attention he needed, which included amputating his broken and infected hind leg, Maxwell took his newfound three-legged life in stride. In fact, he was ready for more adventure.
In March 2023, Amanda came across Maxwell's profile online. She looked into his soulful eyes and became enchanted. She made it her mission to meet Maxwell.
Sure enough, Amanda couldn't resist adopting Maxwell when she met him in the shelter. Now, a couple months later, she has written to us with an update:
"Maxwell came up on the BC SPCA website and I instantly fell in love with the little trooper. I drove the hour and a half to meet him and knew I made a friend who was going to come home with me.
Maxwell is open to any challenges I offer him, which started with an introduction to my two dogs who are now his best friends too!
We then moved on to short RV trips to our local ski hill, and then a week-long tenting trip for work.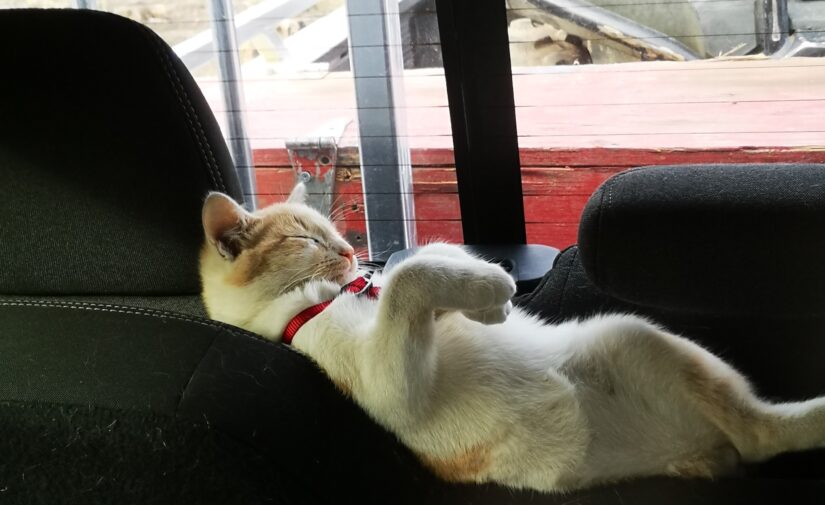 He comes to work with me every day and gets a little disappointed if he gets left behind for a few hours, because the hikes are too long or too demanding. He has recently discovered that sunbathing is a pretty good life too, though.
I'm so excited to share my life with Maxwell, he loves coming on after-work adventures on his harness with the dogs.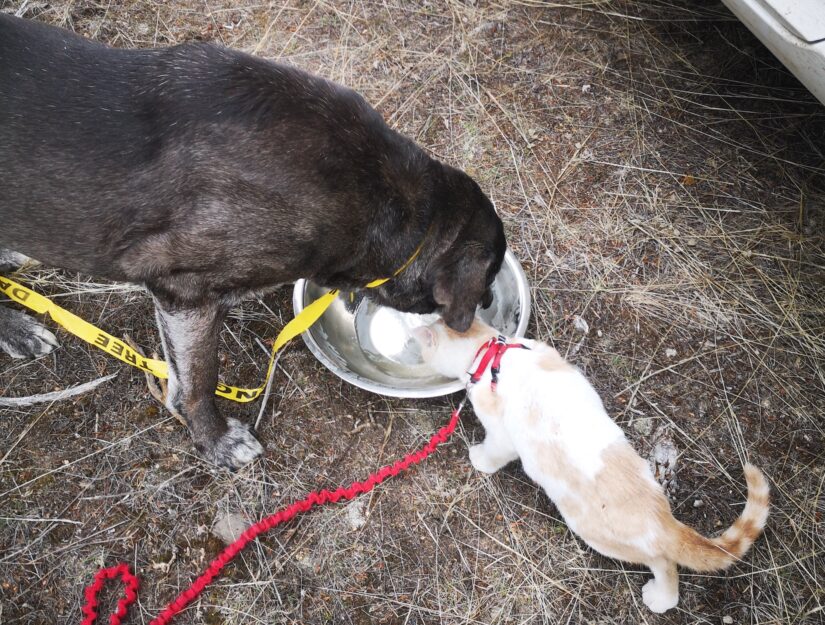 At home, Maxwell loves to wrestle with Br'er, the smaller of my dogs. He might think he's a dog and I don't have the heart to tell him he's not.
Maxwell is such a joy to be around and he steals the heart of everyone who meets him."
Thank you, Amanda, for choosing to adopt Maxwell and for giving him such a fulfilling life. We love that his adventure-seeking personality is matched with you and his canine siblings. It sounds like Maxwell has settled into his new lifestyle and is loving every moment of it. We wish you many more fun escapades and happy memories to be made over the years to come.
Have you adopted an animal from the BC SPCA and want to share your joy with others? Submit your adoption story!
Resources for cat guardians
How do I know if my cat loves me?