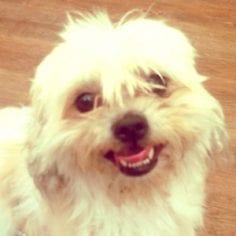 Little Marley came into the care of the BC SPCA Chilliwack Branch in May 2015 when her previous owner no longer had time to care for her. This sad event ended well for Marley as she was quickly adopted into a loving family. They have now written to share their appreciation of all things Marley: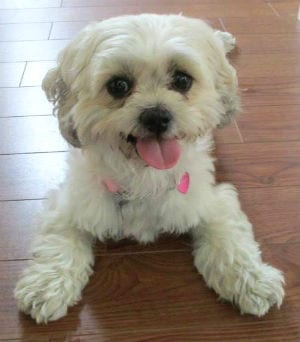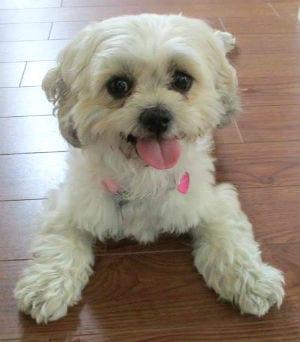 We adopted Marley from the BC SPCA Chilliwack Branch in May, and we couldn't believe how quickly she settled in. Marley is so affectionate, and her favorite thing in the world is just to sit on your lap and be petted. If you stop petting, she nuzzles your hand to let you know she needs more.
She also loves her daily walkies, and we have to be careful when saying the word "walkies" as it gets her very excited… so we spell it out instead. She loves her squeaky toys and goes through them quickly! After she chews one too hard and breaks the squeaker, she lies down and gives us pouty looks until we get her a new one.
Adopting a more mature dog was the right choice for us. Marley never makes a mess or barks. She also seems to be perfectly potty trained and has never had even one accident inside. The only thing we have had to work with her on is barking at other dogs during her walks. She is making progress, and she now has a couple of doggy friends in our neighbourhood that she is getting comfortable with. The old saying, "you can't teach an old dog new tricks" is not true in her case. She already knew "sit" and has since learned to shake hands, lie down,and roll over on command.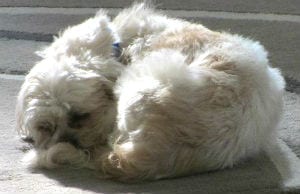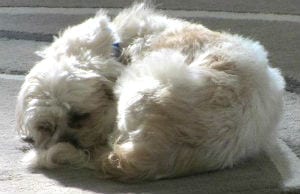 My husband and I cannot figure out why anyone would give up such a perfect little angel, but we are very glad that someone did, because we already can't imagine our lives without her!
Marley was certainly the right match for your family. We thank you for writing with this update and for making adoption your first option.