Magoo is a Coonhound who arrived at the BC SPCA Kelowna Branch at the end of March. He did not spend very long in the shelter before finding his forever home, and his new family would like to share his story with you.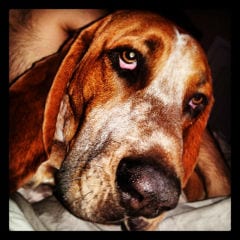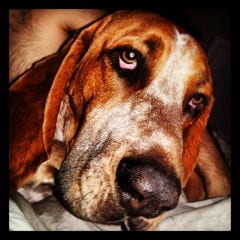 Magoo has honestly changed our lives. He is the most loving, sweet, adorable dog that I have ever met! He wakes us up every day by either gently nudging our faces with his paw or by kissing our ears.
When we first got him he was terrified of people. We take him to the dog park almost every day and he has met so many wonderful friends there, both human and dog alike.
Yesterday he even let a complete stranger take a ball out of his mouth to play fetch! He comes to the Farmers market with us and hesitates only a little when people stop to pet him, which they always do because he is so handsome.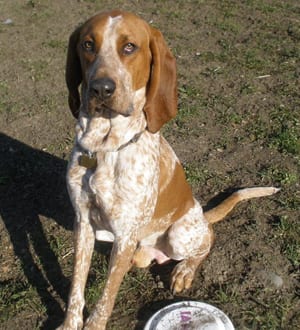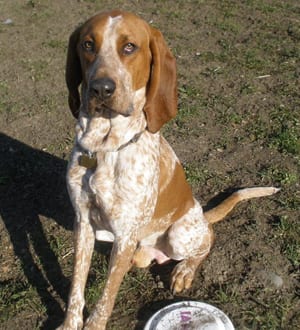 At least once a day someone comments on how amazing his ears are and how absolutely adorable he is. We are very proud puppy parents!
On another note, my mom passed away about a week after we got Magoo and it sounds cliche, but I don't know what I would do without Magoo now. He listens to all of my stories and cuddles up with me when he knows I'm sad.
I cannot say enough good things about adopting a dog who needs a home. Magoo makes us smile and laugh every single day. We may have adopted him, but he has paid us back with his love, affection and endless appreciation.
The staff at the BC SPCA Kelowna Branch are so happy that Magoo has found a loving, forever family and it warms our hearts to know that he brings joy to all around him.