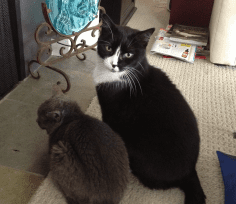 Our pets are our best friends and they are truly part of our family.
Janyse and her family had a difficult time with the passing of their first cat, but it didn't take long for them to open their hearts again.
One day in the summer of 2000, Janyse took her son to the BC SPCA Vancouver Branch with the intention of finding a tabby cat to bring back home.
Of course, life doesn't go exactly go as planned. It turns out that Max and Maggie chose Janyse and her family as their own that day and the rest is history.
Now, Janyse has provided us with some insight into the life they shared with Max and Maggie: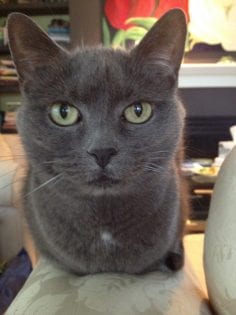 We adopted Max and Maggie, brother and sister, in 2000 after waiting for two years from when our other cat died. He was 18 years old and we had to put him down. It was very sad.
Then, one day, we decided it was time to have a new friend. We went to get a tabby, but we fell in love with Mr. Tuxedo instead.
My son said, "Aww, Mom, his sister is here too and she'll miss him!"
So, we took her too, and we were so happy. They played and entertained us for hours. They were great friends.
Maggie died in 2013 and Max died in May 2017 after 17 years with us.
We always say to others that they should get two cats—it's more fun. They bring so much more love into your home and they let you love them so much too. They are your family.
We couldn't agree more, two cats make life twice as nice. Thank you Janyse, for choosing to adopt your feline family members and for giving them such a loving home.