Sometimes, even when we have a timeline in mind, life has its own plan.
Nicole and her fiancé Aaron had agreed that they wouldn't adopt cats until the fall of 2021, but then a couple months earlier she laid eyes on Luna and Simon, an incredibly adorable duo of kittens available at the BC SPCA Abbotsford Community Animal Centre.
Without any hesitation, Nicole wasted no time in submitting an application to adopt these two. And, honestly? We don't blame her one bit.
Ever since they were just weeks old, Luna and Simon have had big personalities and irresistible charm.
It has now been a year since Nicole and Aaron adopted Luna and Simon, and they have shared their story with us:
"It was Saturday, June 12, 2021 when I got the call from the BC SPCA Abbotsford Community Animal Centre telling me I was selected from the countless applicants to adopt Luna and Simon. I was overjoyed.
My fiancé Aaron and I had talked about adopting cats for a while but had wanted to wait until the fall of that year. However, as soon as I saw Luna and Simon's profiles on the adoption page there was no way I was waiting any longer. I sent in my application within minutes.
Luna and Simon had a rough start when they were born in Quesnel and surrendered to the BC SPCA. They have had lots of medical issues that the BC SPCA and our local vet have been able to treat.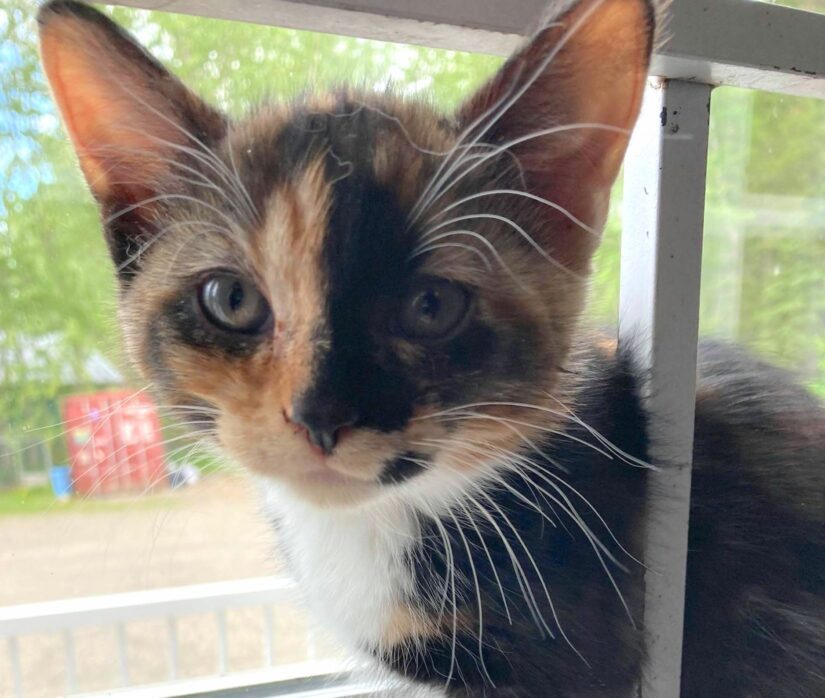 A year later, these two fur babies are thriving and we both love them so much. Luna is super vocal, very intelligent and in love with food. When she is not showing Simon ways to get into trouble, you can find her cuddling me or playing with her purple ball-bell toy or my workout gloves—she always finds them no matter how well they're hidden.
Simon only meows when he wants cuddles, which is all the time! He is the ultimate cuddle-bug. He is social with everyone and loves playing with children.
When he is not cuddling with us, you can find him playing with any toys that have feathers. He loves to leap and run after stick and string toys. He will carry them in his mouth all over the house.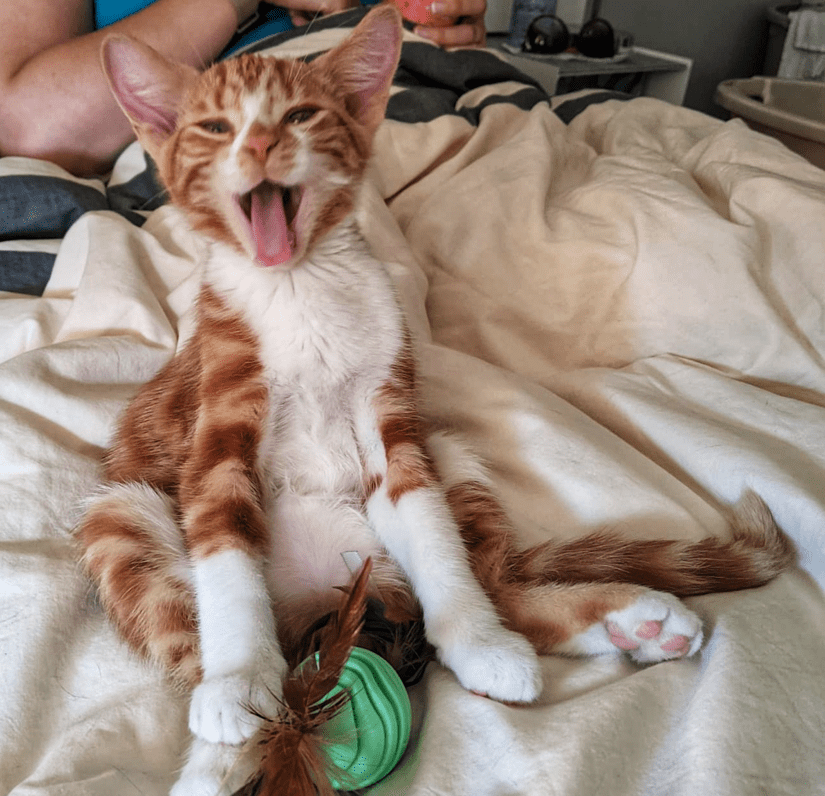 These two siblings love to play fight with one another. When we're not home, they cuddle up together for a nice long nap. They both come to the window when we first pull into the driveway and always greet us at the door when we get home.
We can only hope we bring Luna and Simon as much joy (and treats) as they have given us."
Thank you, Nicole and Aaron, for adopting Luna and Simon. We are so happy that they found their forever home together and get to enjoy each other's company as well as your endless love. We adore how their personalities play off of one another and that they're providing you with so much affection and entertainment. We look forward to hearing about all their antics over the years to come.
Have you adopted an animal from the BC SPCA and want to share your joy with others? Submit your adoption story!
Resources for cat guardians
How do I know if my cat loves me?