On July 9, 2021, a little cream ginger tabby came into the care of the BC SPCA Williams Lake Community Animal Centre. By eight weeks of age, Loki had suffered a crushed front leg and was going to need some rather expensive surgery and recuperation time.
As a rural, outdoor kitty, he also had discharge from his eyes and nose, ear mites and tummy parasites and needed to be neutered. All of this was remedied in time.
Loki caught the eye of a new forever family and he was adopted on August 7, 2021.
"I adopted Loki knowing he had been through a lot in his life already. He was brought to the BC SPCA with a badly damaged leg that needed to be amputated. My kids agreed that we could give him a loving family that he needed.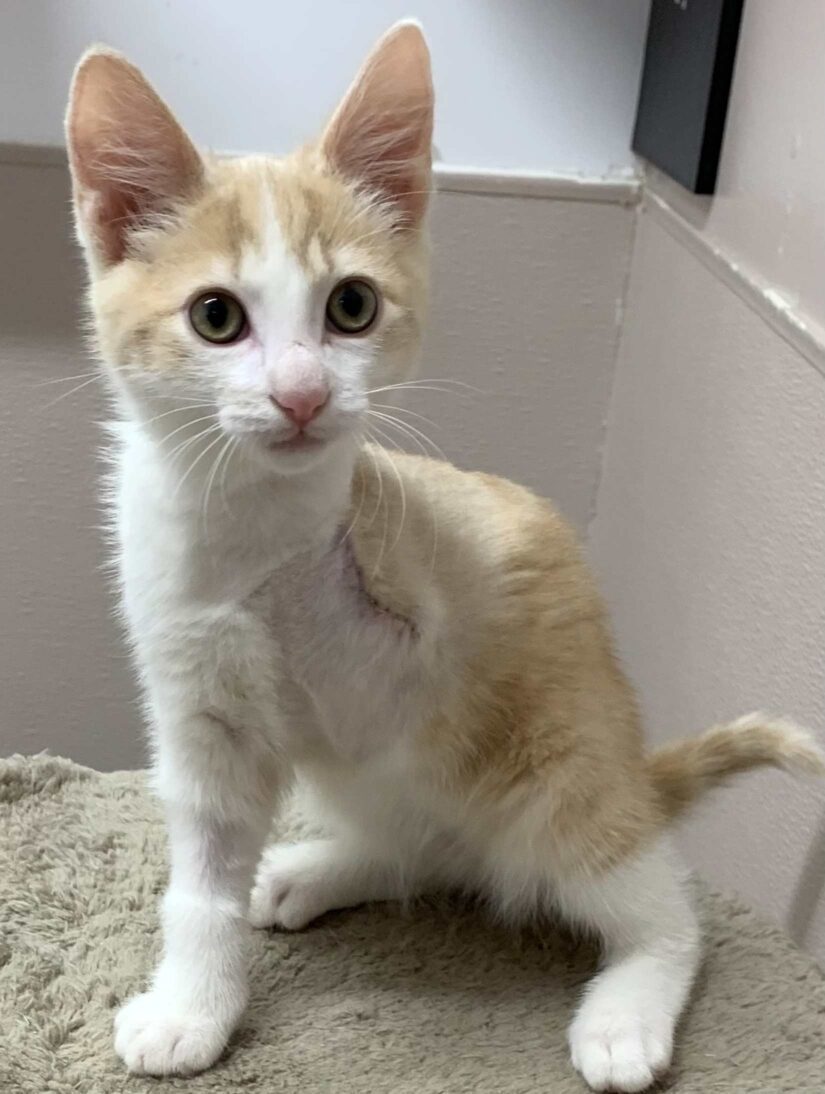 He was scared of a lot of things at first. The deer outside, the rain, the dog sitting there doing nothing. But with lots of hugs and reassurance he is no longer scared.
He tears up and down the hallway playing and you would never know he only has three legs. When he decides it is time for cuddles, you must stop whatever you are doing to cuddle him as he simply demands it.
He loves my other cat and they have become fast friends. He makes sure to cuddle everyone in the house at least once a day, he is adamant about that.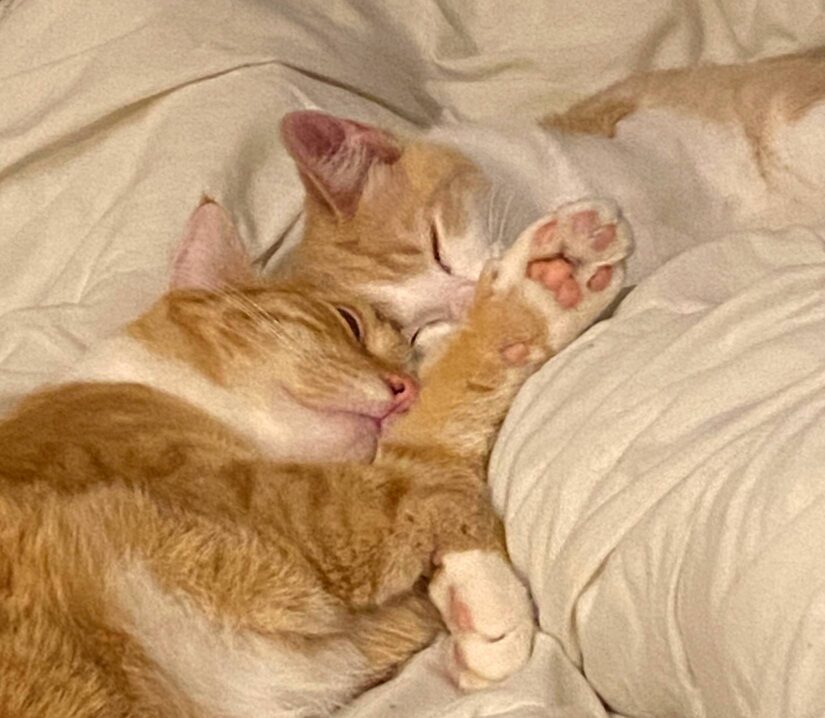 He is growing nicely and put on some much needed weight. He has healed amazingly well and seems to be very happy with us. He keeps us laughing and entertained.
He is already living up to the name Loki. He is definitely the God of Mischief and we love him."
We'd have to agree that Loki certainly does look happy in his new home. We are grateful that you decided to adopt him and hope you have many more years of love and laughter with him in your home.
Have you adopted an animal from the BC SPCA and want to share your joy with others? Submit your adoption story!