Just when we think we're the ones rescuing our canine pals, it is really them who save us by giving us a renewed purpose in life.
After decades of allergies to animals, Ken found that his allergic reactions had started to ease off. Naturally, he and his partner, Felicity, took this opportunity to open their home to a dog.
Once Ken and Felicity met Kylee at the BC SPCA Vancouver Community Animal Centre in October 2019, they never looked back.
They are enjoying sharing their lives with Kylee so much that they have written a book about her.
Ken and Felicity have also written to us with an update on how Kylee has changed their world:
Felicity and I had talked a few times over the years how nice it would be to have a dog. However, after a lifetime of debilitating allergies to cats and dogs, it never seemed possible. Then, at the age of 60, I discovered that I had pretty much grown out of my allergies.
One day in October 2019, Felicity and I were watching "America's Top Dog". At one point we turned to each other and almost in unison broached the idea of getting a dog.
The next thing we know, I'm already on the internet. We found only breeders, which were completely out of our financial capabilities.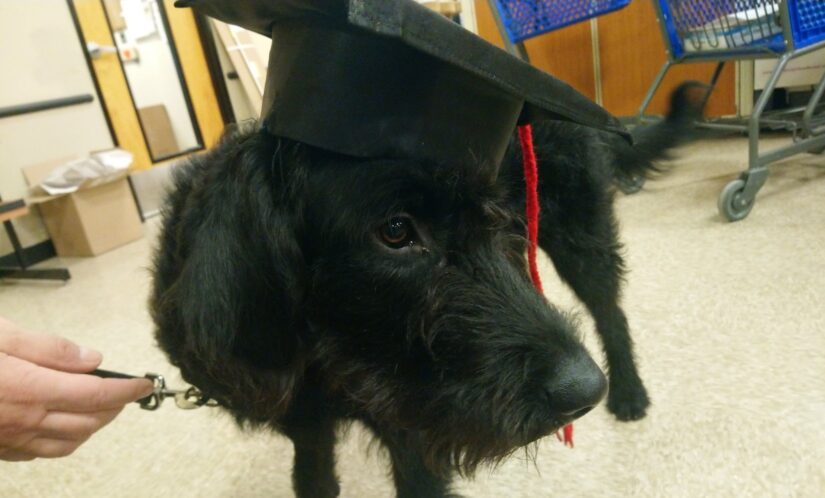 Felicity called the BC SPCA Vancouver Community Animal Centre. The staff told her they had a few new dogs and encouraged us to come and look the following day.
We went in the next day. That's when the magic happened. The same day, we brought Kylee back home with us.
 I am a kidney dialysis patient three nights (eight-hour treatments) per week, and also a prostate cancer survivor. During the three nights per week that I'm away from home receiving treatment, Kylee is the best possible source of company for Felicity.
Then, when I arrive home, Kylee's greetings make the previous eight awful hours worthwhile.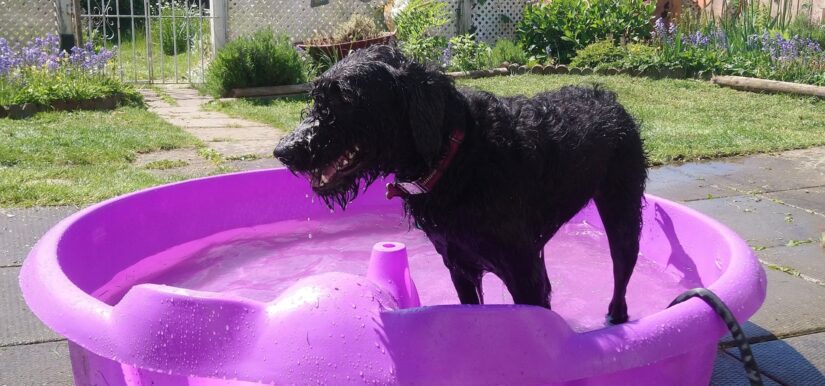 Throughout COVID-19, Kylee has been a constant source of joy and companionship for us. We often wonder how we could have made it without her.
We love Kylee so much that we have written a book about her: The Adventures of Kylee the Rescue Dog. It's available on amazon.ca, or though us directly. Part One is about when Kylee was lost and Part Two is about finding her new family—us!
Thank you so much, Ken and Felicity, for adopting Kylee and making her such a big part of your life. We can see that Kylee now has the opportunity to live her life to the fullest. We are thrilled to hear how Kylee has been such a big source of inspiration for you.
Have you adopted an animal from the BC SPCA and want to share your joy with others? Submit your adoption story!