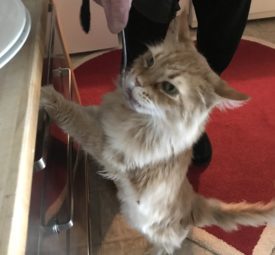 The animals we adopt often come into our lives at times when we need them most.
This was true when Brian and his family set out to adopt King, a very handsome Maine Coon who was in need of some loving care.
When King came in to the BC SPCA Nanaimo & District Branch, he was very timid and his fur was heavily matted.
Brian knew that his family could give King the home he needed and deserved. Ever since they met him, they have truly treated him as royalty.
Almost a year on, we now have an update from King's new family:
King joined our family of three, in July 2019.
Our lives have changed for the better since we adopted him. King has especially helped our daughter, who had a medical note from her pediatrician for a therapeutic animal for medical purposes.
Initially, King was underweight and very skittish. He has slowly developed trust with each of us and now he runs the house.
King is full of energy and loves to play with his new toys. It's nice to see how much energy he has for a seven-year-old cat.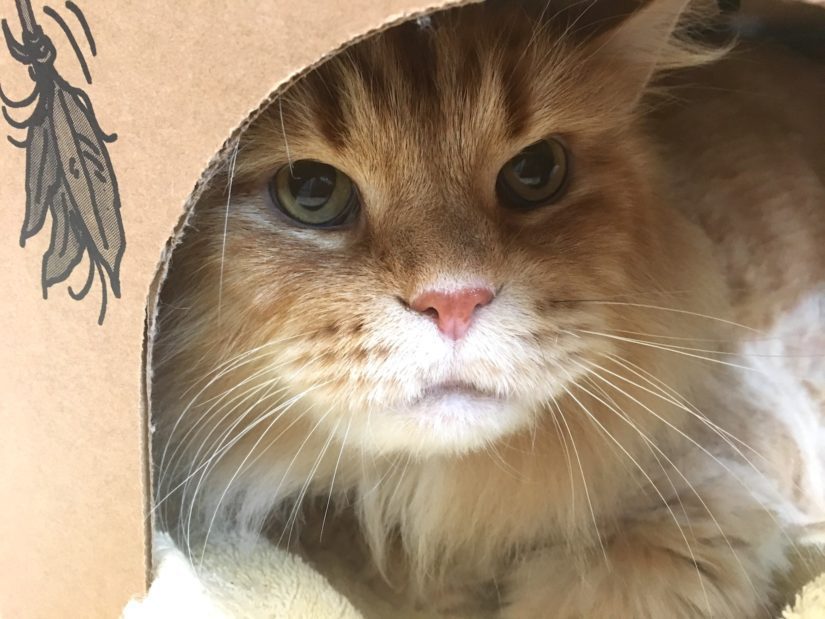 He immediately knew how to use a scratching post. He has never scratched our furniture, which was something I was concerned about. King does not jump up on counter tops, either. He is very well behaved.
King loves being called a good boy! He loves to be brushed and his long fur definitely needs this done daily. Lately, he has been using his voice at feeding times. He stretches up to look, and he'll grab and lick the fork while we prep his wet food.
King has so much character and he purrs loudly when we give him belly rubs. As he is a Maine Coon kitty, when he's tired and fully stretched out, we lose about four foot of our bed space.
We love you, King. Welcome to your furever home.
Thank you to you and your family, Brian, for adopting King. We can see just how grateful he is to have a family to call his own for many years to come. It makes us happy to know that he is truly making a difference, especially in your daughter's life. Thank you for giving this sweet Maine Coon such a loving a home.
Have you adopted an animal from the BC SPCA and want to share your joy with others? Submit your adoption story!