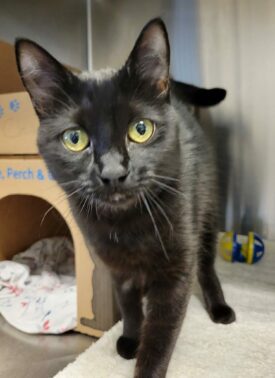 Cats are truly amazing in the way that many of them waste no time in ruling their new home.
When Bryan adopted Karma, a young, energetic and friendly black kitty from the BC SPCA Burnaby Community Animal Centre in August 2022, he was surprised to see how quickly his new cat settled right in.
Sometimes it just takes a bit of love in the right environment for a feline like Karma to truly feel at home.
A couple weeks into their new lives together, Bryan has written to us to share an update:
"We are so pleased with our adopted cat, Karma. Her name in the shelter was Skookum, but she has been such a pleasure to get to know that we thought Karma, the good kind, was more fitting.
We were amazed at how quickly Karma has acclimatized to our house and family. Today is her two-week adoption anniversary and anyone would think she has been here forever by the way she plays and greets us when she hears us walking around.
Karma has definitely found her voice; she is very talkative. One of her meows sounds like she is saying, "mama"—that's her greeting meow.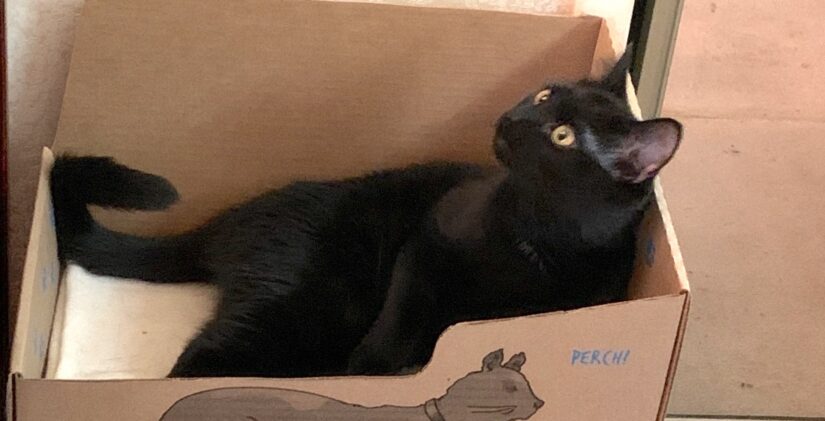 We are still working on finding the right material for her scratching needs. We just ordered a dedicated scratching post as well as the tower posts and scratch mats that we have bought for her.
Karma has proven to be very even tempered and loves playing with the sponge golf-ball-sized balls. Her nighttime antics and morning crazies give us lots of laughs.
We can't wait for a few months to pass to see how her personality blossoms. At the moment, she only wants to be held for short periods of time, but when she is lying on the floor she wants her tummy rubbed and back scratched.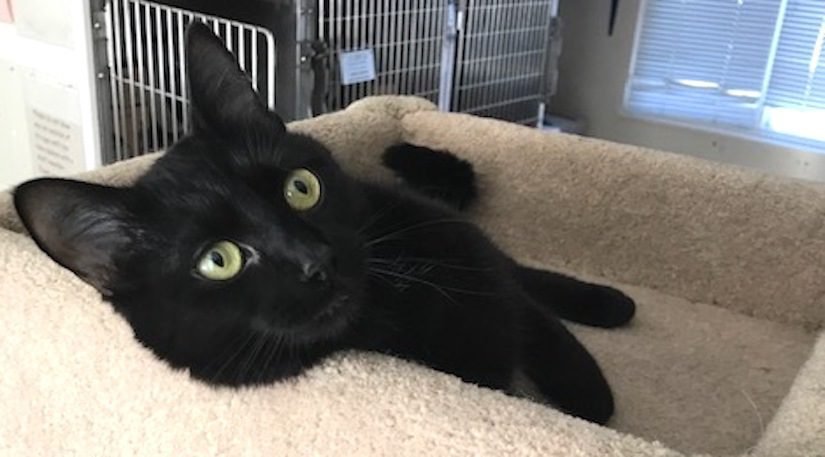 Karma purrs like a fine-tuned motor when we show her attention. She loves to get on top of our armoire so I put a folded quilt on top for her and she has chosen that as her nighttime sleeping spot.
We are looking forward to many years of friendship and memories with Karma. This was the first time we have adopted and we don't regret it at all. She is such a beautiful cat!"
Thank you, Bryan, for choosing to adopt and for giving Karma such a wonderful and loving space. We can see how much you already care for her, which is also evident in how happy she already is in her forever home. We adore seeing your love for one another already blooming. We have no doubt that Karma will provide many years of endless affection and entertainment for you and your family.
Have you adopted an animal from the BC SPCA and want to share your joy with others? Submit your adoption story!
Resources for cat guardians
How do I know if my cat loves me?