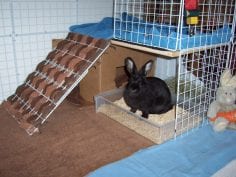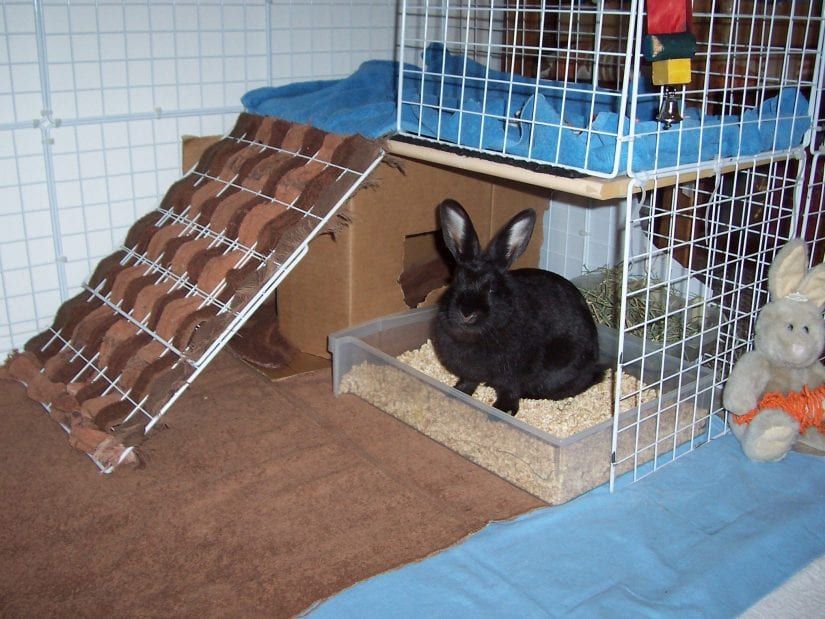 Kalee, came into the care of the BC SPCA Comox Valley & District Branch in September of 2017, as part of a kit of six baby bunnies whose nest was destroyed. Although they rabbits were strays, they were domesticated, so they were fostered until they were healthy enough and old enough to adopt.
It wasn't too long before this American mix bunny caught the eye of her forever guardian, whose love for her pet shines in every word:
I adopted Kalee from the BC SPCA Comox Valley & District Branch in December of 2017. Kalee was one of six young baby bunnies who had been found, but, after she had a fall, she was taken to a veterinarian, who, because she was so young, guessed Kalee had suffered a broken pelvis.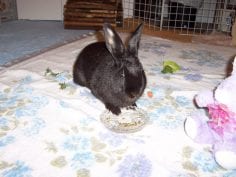 On my visit to the vet to have her checked, my vet told me she believed the injury was a broken back. She explained that the bone had likely grown over the breaks like scar tissue, preventing messages from the brain to reach the back legs, but it will likely eventually wear down.
In the meantime, as far as Kalee is concerned, she has no problem. Her back end and legs wobble when she walks and her feet turn inward. She sometimes falls and has difficulty getting back up but in spite of it all, she's able to run and jump at full speed! She's a very determined little bunny – and very mischievous.
I think Kalee is beautiful and perfect, just as she is. She brightens my day, every day.
Thank you for taking the time to share Kalee's happy adoption story and how happy you are with her! We appreciate you choosing adoption as your first option.