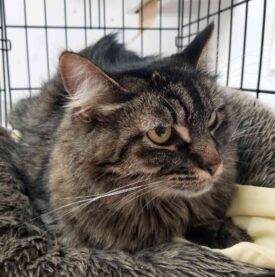 Beautiful brown tabby, Jazz, was only two years old when she came to the BC SPCA Victoria Branch on December 15, 2020.
She was in good health and had been spayed, microchipped and vaccinated when she arrived. Her owner had to let her go due to allergies in the family.
One person's loss was another's gain. After only five days of shelter life, Jazz went to her new home on December 21, 2020.
Here is Jazz's story, received from her new guardian after just a first few weeks of settling in:
My previous cat died in August and I was heartbroken. I looked into getting another cat over the next few months but always backed out because I felt it too soon.
As the end of the year started approaching, I knew my Christmas plans would be cancelled due to the pandemic. In order to bring in some joy the thought of bringing a kitty cat into my home seemed like the right choice.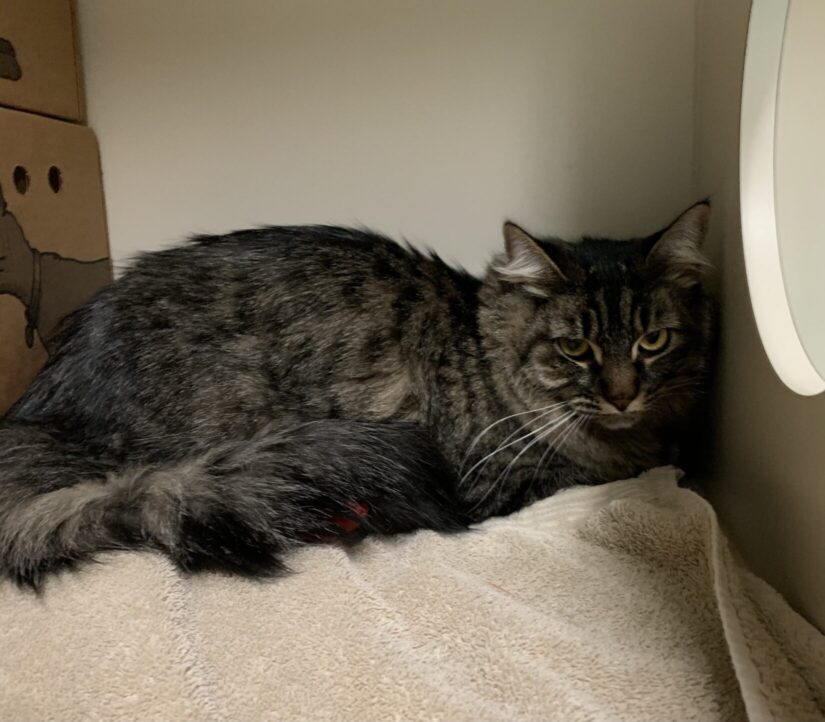 When I applied for Jazz, all I saw was this scared little kitty and thought it would be so nice to bring her home so she could have a place to call her own.
She had had a difficult couple years so I was assuming she would be spending most of her time hiding and getting used to her new environment.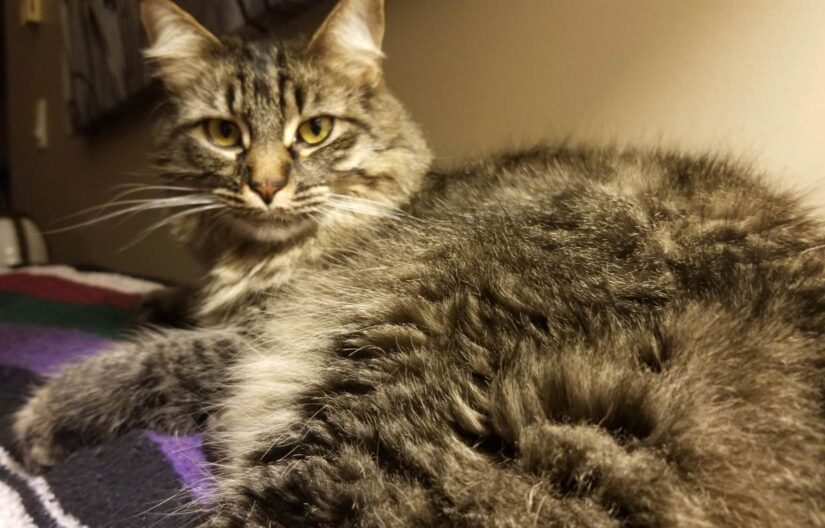 I was surprised and happy to see by day five, she was comfortable enough to be joining me in the living room and taking over the furniture to sleep on.
Best Christmas decision I ever made.
The pictures confirm your story. Jazz looks to have transformed from a frightened shelter cat to a completely content kitty who knows she's found her forever home.
We're so glad you made the choice to adopt. At any of our locations across the province, there's always a companion animal ready to fill the void in a human heart.
We trust you will fill each other's hearts with joy for many years to come.
Have you adopted an animal from the BC SPCA and want to share your joy with others? Submit your adoption story!