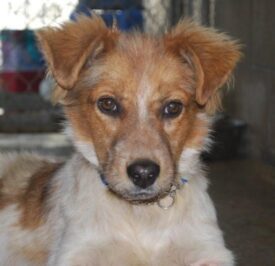 We'll never know what fate Humphrey might have met if he had continued to live as a member of a pack of wild dogs.
Luckily, this beautiful Brittany Spaniel mix found himself at the BC SPCA Nanaimo & District Branch on August 29, 2008. He was four months old, young enough potentially to become a good companion animal for the right person.
Humphrey's right match was going to have to have the patience and experience to work with the unharnessed energetic spirit of a young canine born and living in the outdoors. It would be hard to imagine a "righter" match between Humphrey and the woman who walked into his life and took him home on September 26, 2008.
Here is their story, sent to us from Humphrey's forever human companion.
When I adopted Humphrey from the at the age of five months, he had already been adopted and then rejected twice.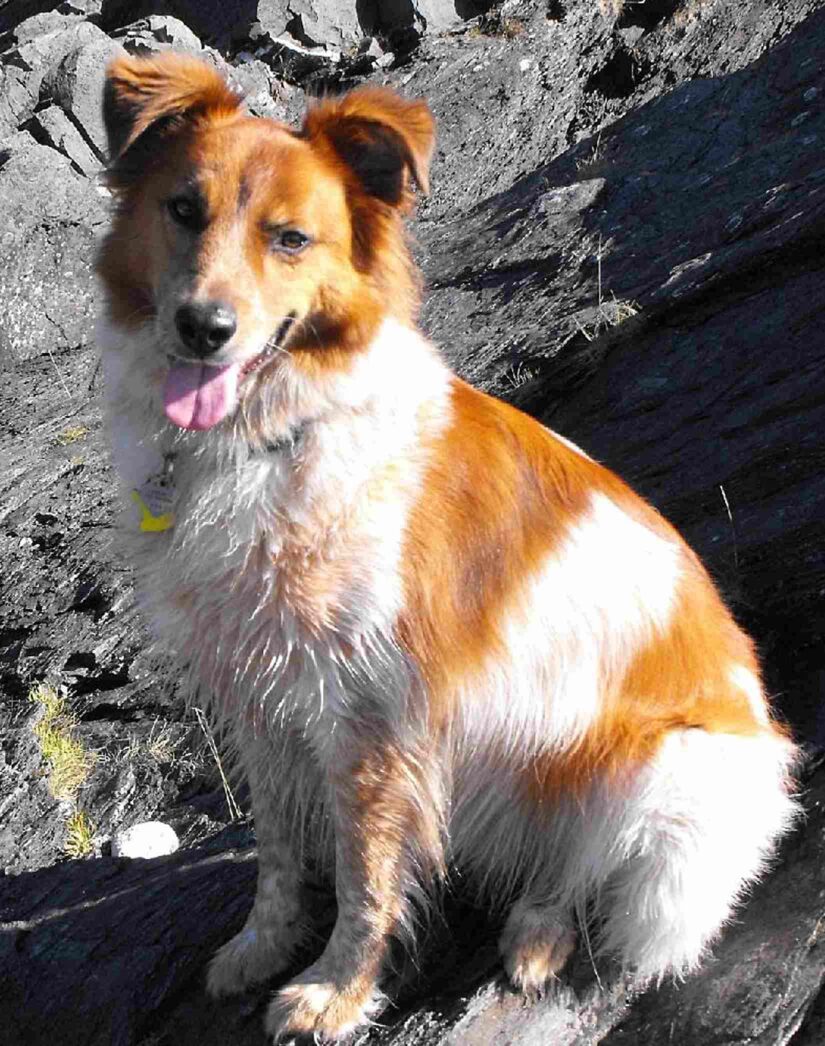 He was born on Kuper Island (now Penalakut Island) and had run wild with a pack until picked up by the BC SPCA at the age of four months. He was wild, would try to eat anything from potato peels to birdseed, had never been in a house and would nip at you if you turned your back. He was terrified of men and would cower if a man came near him.
My friends all told me I had bitten off more than I could chew with this awful puppy. I hired a trainer and she told me the only hope she could see was to take him to some farm and give him to the farmer. My vet told me that as he hadn't been socialized with people, he might never be normal.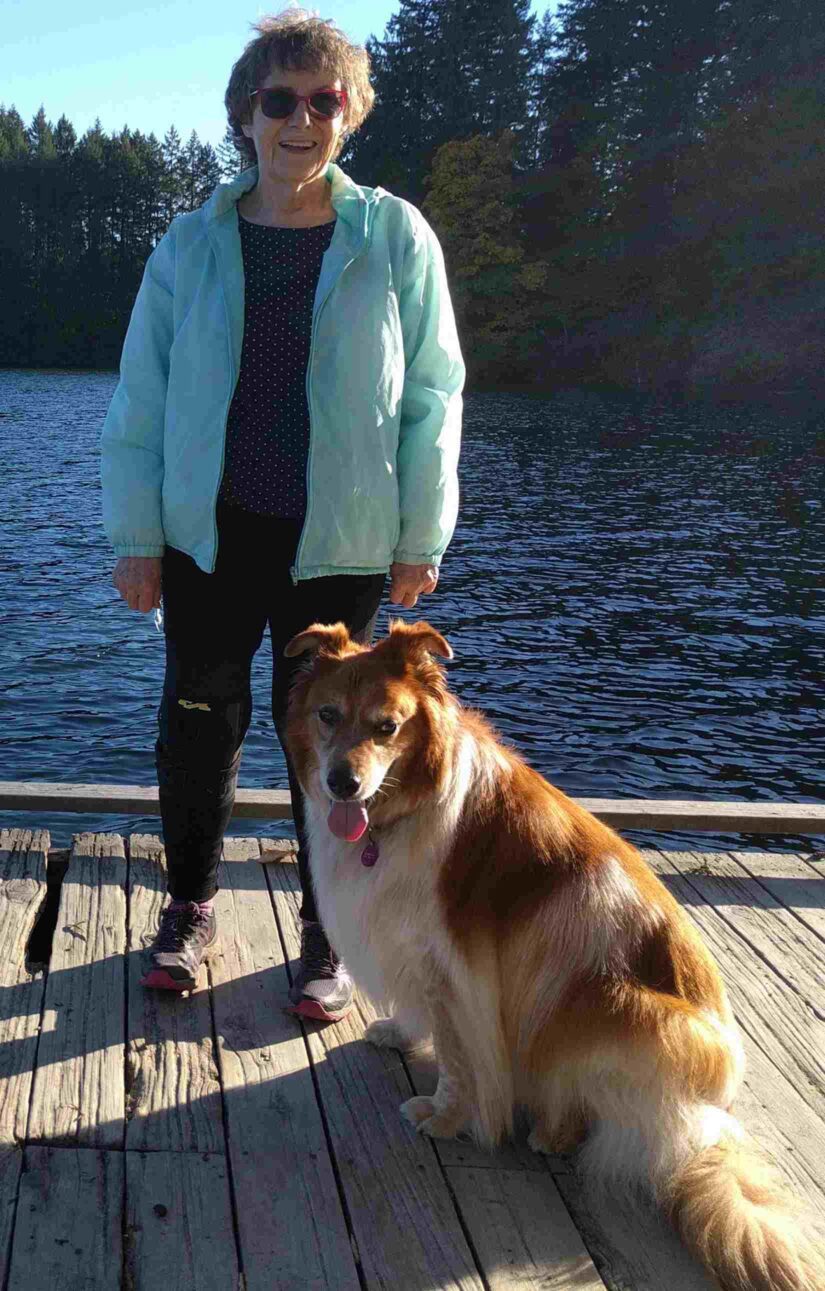 But I fell in love with that little creature and slowly but surely he came to love me, too. In fact, he followed me everywhere and was a one-person dog.
When he was six years old, I was able to get him certified through St. John Ambulance as a therapy dog. We visited a local residential care home weekly for four years, until Humphrey retired. All the residents and staff loved him.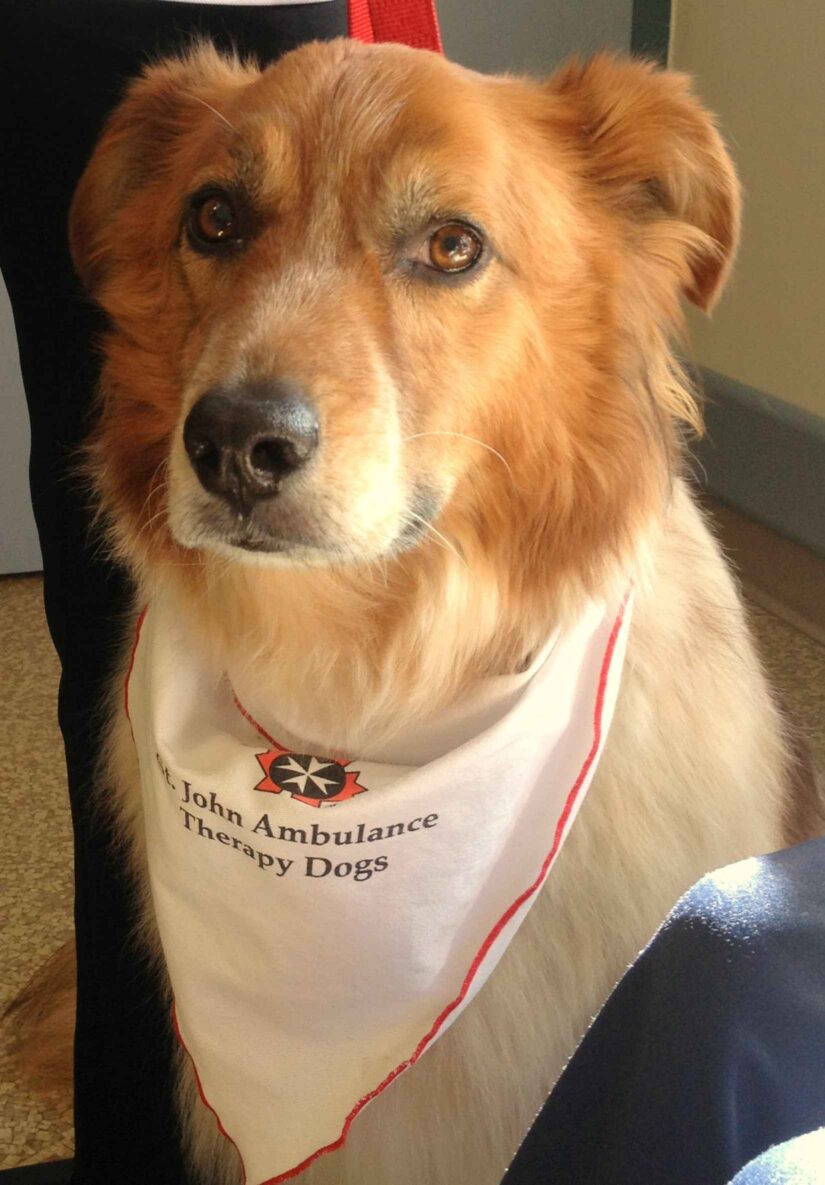 Humphrey loved to go for long walks/hikes. We spent many, many happy hours hiking the trails of Southern Vancouver Island. Rarely was he not right by my side.
Humphrey loved car rides and was so mellow and non-threatening that complete strangers would come up to him and pet him, as would children.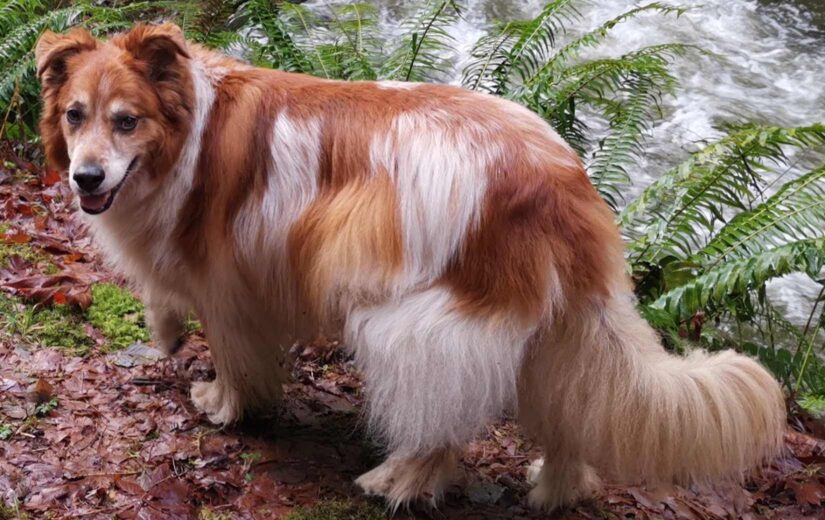 Alas, my wonderful Humphrey grew old. One week ago, at the age of 12 1/2, he was starting to really suffer so I took him to the vet and held his head as he passed into doggie heaven.
I am devastated at losing him but know he had a wonderful life. Humphrey shows that every dog can turn into a wonderful friend and companion when love is involved.
I am now 71 years old and looking for another puppy to love.
What a beautiful story of love and commitment, on both your sides. We couldn't agree more with your sentiments.
Thank you so much for making the decision to adopt your boy and giving him such a very rich life. We hope it won't be too long before we hear you've found another right match. That will be one very lucky day for some pup!
Have you adopted an animal from the BC SPCA and want to share your joy with others? Submit your adoption story!