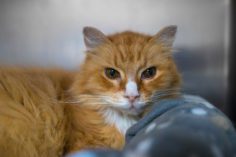 Our sweet seniors are often overlooked for fresh young faces in our shelters.
However, it is unbelievably rewarding to provide a home for these older animals in their golden years. Not only is it a kind gesture, but adopting a senior animal also comes with the gift of immeasurable love.
Karen and Mike knew this when they adopted 15-year-old Hobbes in September 2016 from the BC SPCA Vancouver Branch.
They had Hobbes for almost three years and loved every precious moment they spent with him. They have written to us now, sharing their story of having Hobbes in their lives:
Hobbes came in to the care of the BC SPCA as a 15-year-old stray who was mostly deaf. We had been looking for a senior cat because I have a particular soft spot for the oldies. It is heartbreaking to see them spend their final years without a true home.
I saw Hobbes at the BC SPCA Vancouver Branch and my first thought was how handsome he was. With a beautiful long-haired ginger coat, a white chest and fur between his large toes, I looked at him in great wonder and thought he was the most beautiful creature.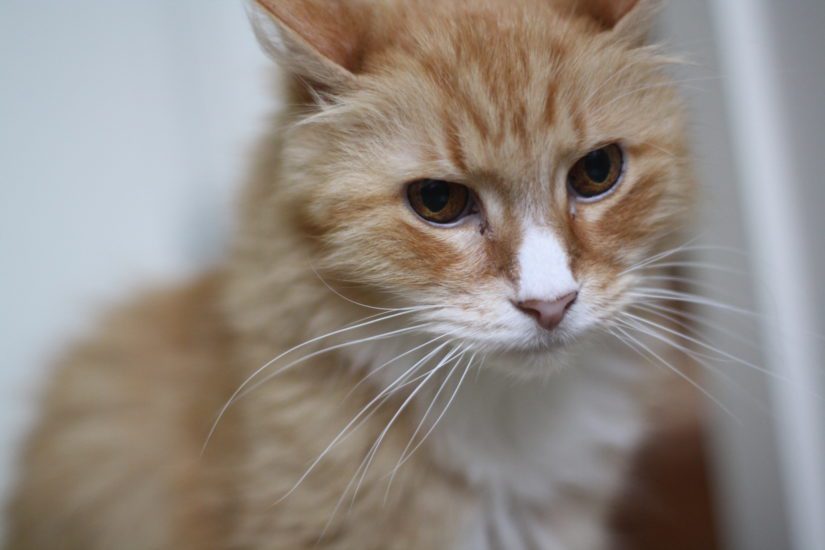 It was pretty clear from day one that Hobbes had a strong attachment to humans and he had a very gentle nature.
Within the first day, Hobbes calmly settled into his bed in the office, where Mike spends his days working from home. Hobbes absolutely loved being with Mike during the day. He was his devoted and loyal companion.
Hobbes was a funny old man—he was obsessed with one room in the apartment and would run at full speed if he saw us going there. We think it is because he associated that room with all sorts of cat-wonderful-things such as brushing, treats and TLC. He loved being brushed.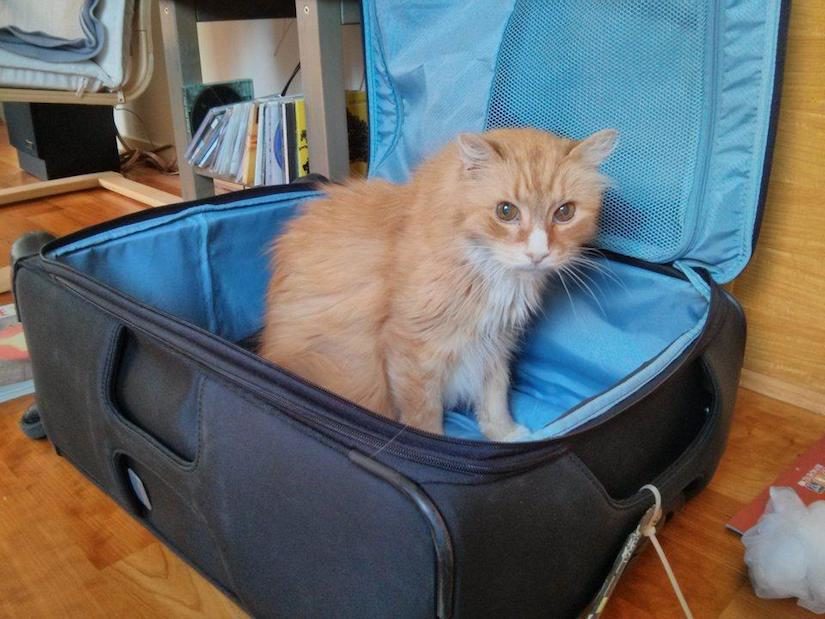 We have a cat tunnel and Hobbes's happiest moments were when he was pushing his head against the tunnel and lifting it up with his nose. Oddly, he loved doing this.
He was quite a confident cat and would make his needs known with meows that became louder and louder over the years (probably due to increasing deafness).
Sadly, we lost Hobbes to cancer in July 2019. He was our joy and our great pleasure to know.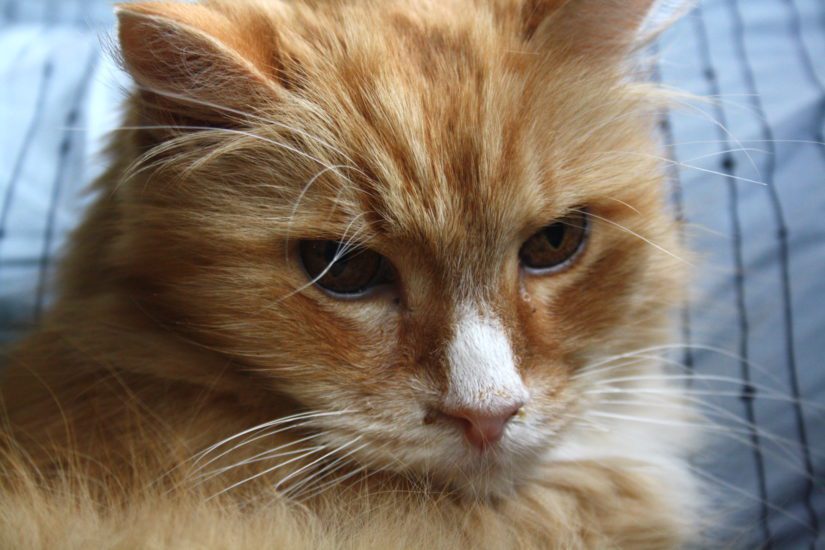 Sometimes I remind myself that even though we only had him for over two years, and wanted much more, he had a good long life, which ended with beautiful and loving years with us. We gave him endless affection, attention, warmed hot water bottles for his achy joints and constant companionship. What a great way to end 17 years on this earth.
We have never known such love between human and companion animal. We are forever grateful for that experience and for having Hobbes in our lives.
Thank you, Karen and Mike, for choosing to adopt a senior kitty in need of a loving home for his retirement years. We are so grateful to any guardian who adopts an older animal. We know these seniors don't ever take it for granted when they are given another chance and receive the love they deserve. Hobbes will always be with you in spirit and live in your hearts.
Have you adopted an animal from the BC SPCA and want to share your joy with others? Submit your adoption story!