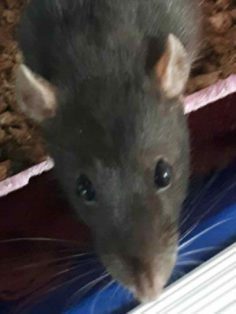 Perky little one-year-old Hera was surrendered to the BC SPCA East Kootenay Branch on September 15, 2019, along with two other rats with whom she lived. Their owners had allergies and had to give them up.
Hera was quickly spotted on our website by an appreciative audience, a family who rushed in to take her to her forever home on September 23.
This family knew that rats make great animal companions (PDF). They are highly intelligent and curious animals and thrive on having games and puzzles to solve.
This sweet girl serves to be a source of great joy and amusement to her new family, as you'll read in their update here:
Ever since we adopted Hera she has given new life to our existing female rat, Annie, as well as filling our life with laughter.
From the second we saw her gentle face at the BC SPCA we knew we had to have Hera. In just a week Hera stole our hearts with her kisses, funny sleeping positions, and mischievous schemes.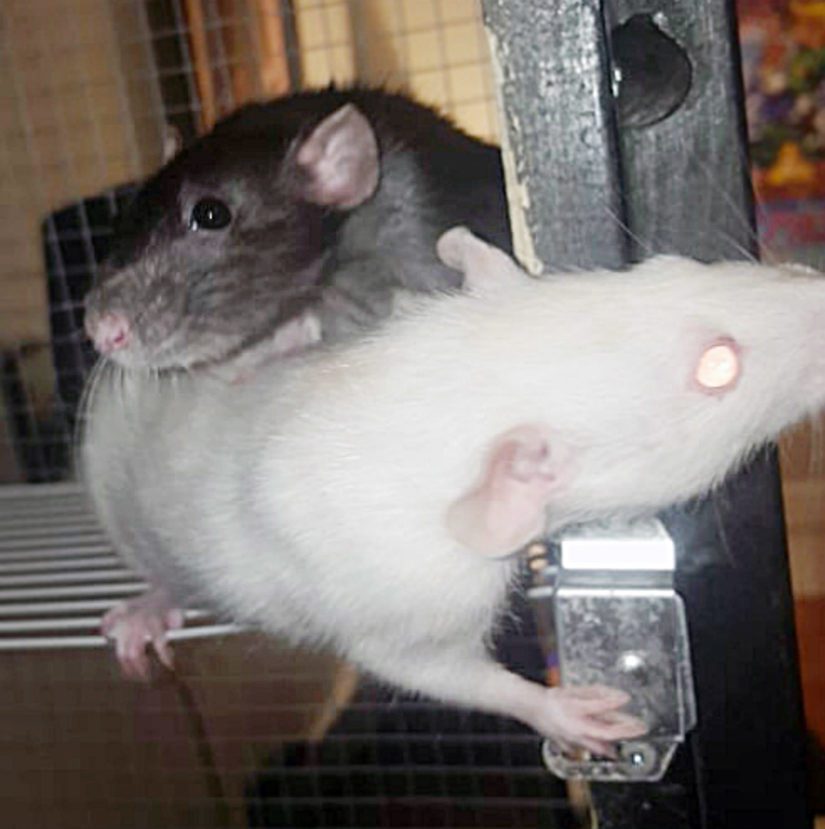 Hera is one of the most loving, energetic and silly rats we have ever owned. Although she is a troublemaker, she will do anything to make her animal and human companions happy.
From Hera's black body with a white nose, fondness for kisses and friendly nature, she is an extremely unique rat.
Adopting this little girl has been one of the best decisions we have made. Though Hera has only been in our lives for roughly a month it feels as if she has been with us for years, and we are unable to imagine what our lives would be like without her.
This little gal hit the jackpot with you! She sounds like a real character, and a great addition to your family.
Thank you for making the decision to adopt Hera.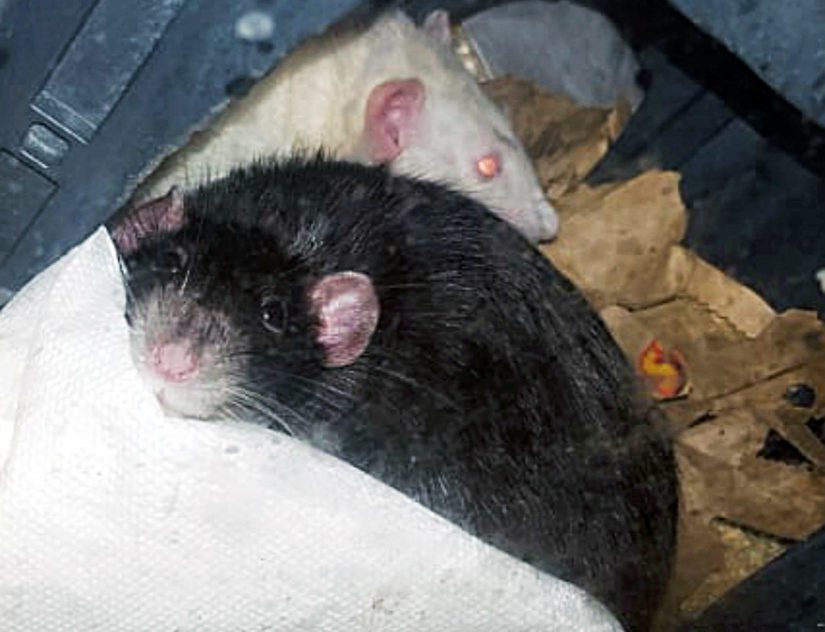 Have you adopted an animal from the BC SPCA and want to share your joy with others? Submit your adoption story!