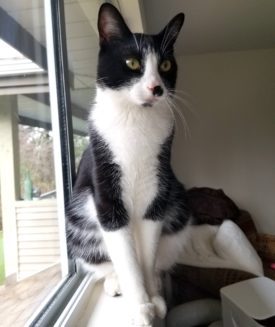 When Henry first came into our care in November 2018, he had an infected wound on one of his legs that required surgery.
Upon recovery, it was clear that Henry was stressed, so we knew we had to get him into a loving home as soon as possible.
Fortunately along came Dani, looking to adopt Henry. She couldn't resist his affectionate personality and endless purrs. It was clear that Dani's home would be the best environment for Henry to recover from his surgery.
In January 2019, after fostering for some time, Dani adopted Henry into her family and has now shared an update with us over a year later:
I met Henry as a kitten at the BC SPCA Maple Ridge Branch. He was healing from surgery and was stress licking his legs so much that he was missing fur.
I decided to foster-to-adopt him and it was the best decision I made. Henry has grown up to be an absolutely huge cat and he is the sweetest boy.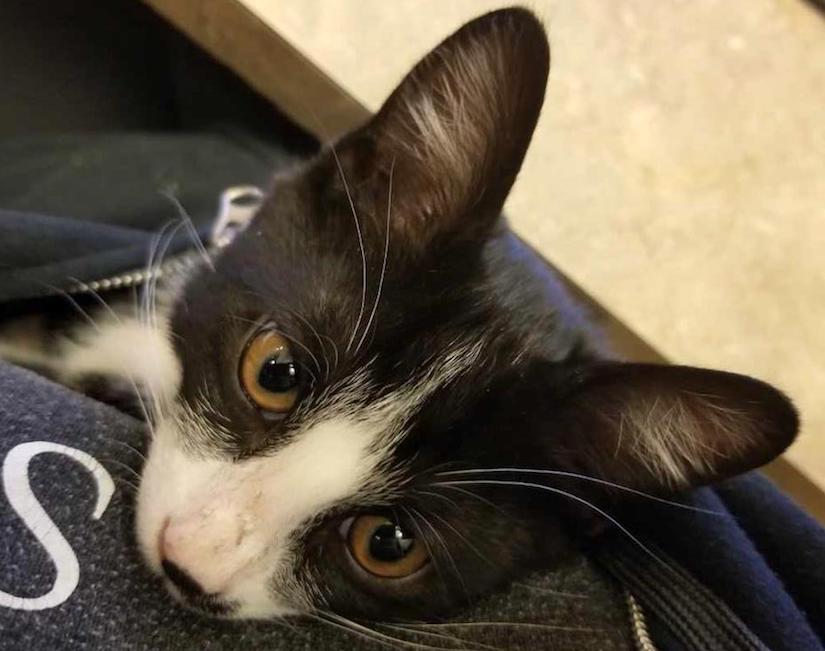 Henry was the perfect match for my female cat Lucy, who had just recently lost her mom. Henry and Lucy bonded instantly and are two peas in a pod.
Thank you, Dani, for fostering and adopting Henry. We can see just how happy he is being with his forever family. Thank you also for giving Henry the space and love he needed to heal during that critical time in his life. It really is amazing how impactful being comfortable and living in a loving, calm home can be for our animals.
Have you adopted an animal from the BC SPCA and want to share your joy with others? Submit your adoption story!