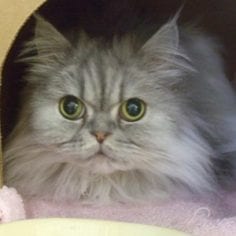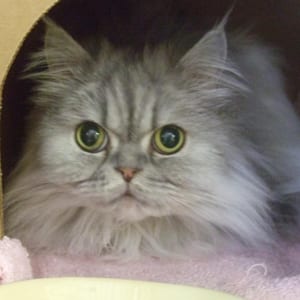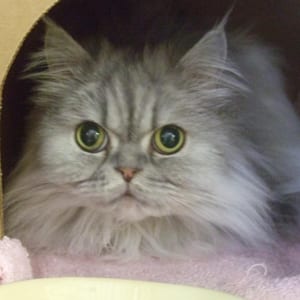 Harlyn, a stunning seven-year-old Persian, came into the care of the Kelowna BC SPCA Branch after being found as a stray in March 2016.
It didn't take long for Harlyn to show off her spirit as a social diva. She was best suited to a forever home where she would receive lots of attention and grooming sessions.
From her time as a stray, her fur had become very matted, but she loved to de-stress with lots of one-on-one time with staff. This social time came in handy, because the perfect match that Harlyn ended up winning over to take her home was a volunteer from the branch!
Her new guardian sent us an update on how Harlyn has been doing: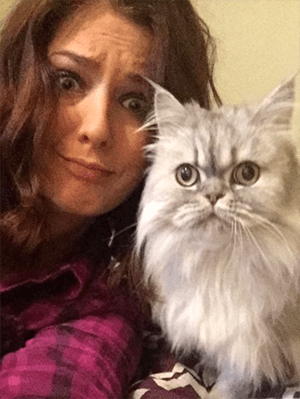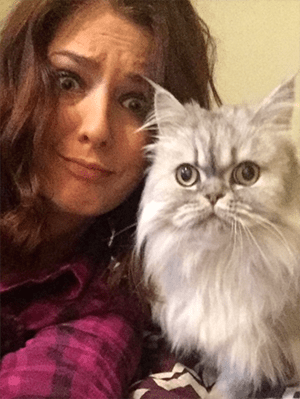 Harlyn was a stray found on the streets, terrified and with severely matted fur. I'm a volunteer at the SPCA Kelowna Branch, and as soon as I met Harlyn and looked into her beautiful bright green eyes, I knew I had to be her new Mumma.
At first she was too afraid to leave her hidey-house, but now Harlyn shares a pillow with me and owns the house and everyone in it. She's become my new life companion and I am so grateful to be able to come home to her purring every day.
It's wonderful to hear how bonded you and Harlyn have become, sounds like fate! Thank you for your devoted time as a BC SPCA volunteer, and thank you for making adoption your first choice and for giving Harlyn the loving purr-fect life she deserves!