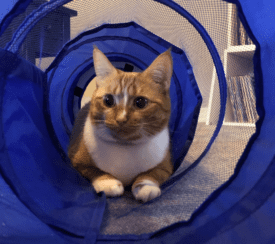 Here is the story of one lucky feline named Freya. At less than a year of age, she was found living as a stray and pregnant when a kind soul gathered her up and brought her on July 2, 2020 to the BC SPCA Shuswap Community Animal Centre. (Yes, kittens can have kittens.)
Under the care of our foster parent system, Freya gave birth to four healthy little munchkins who all quickly found homes. And so did Momma, who became a bright spot in the life of her right match on September 20, 2020.
Freya's new guardian writes us here:
"I found Freya on the BC SPCA website just after I moved to Kamloops in 2020. I had lost my two previous cats, who had been with me my entire life, in the few years before and knew I needed another furry friend to love.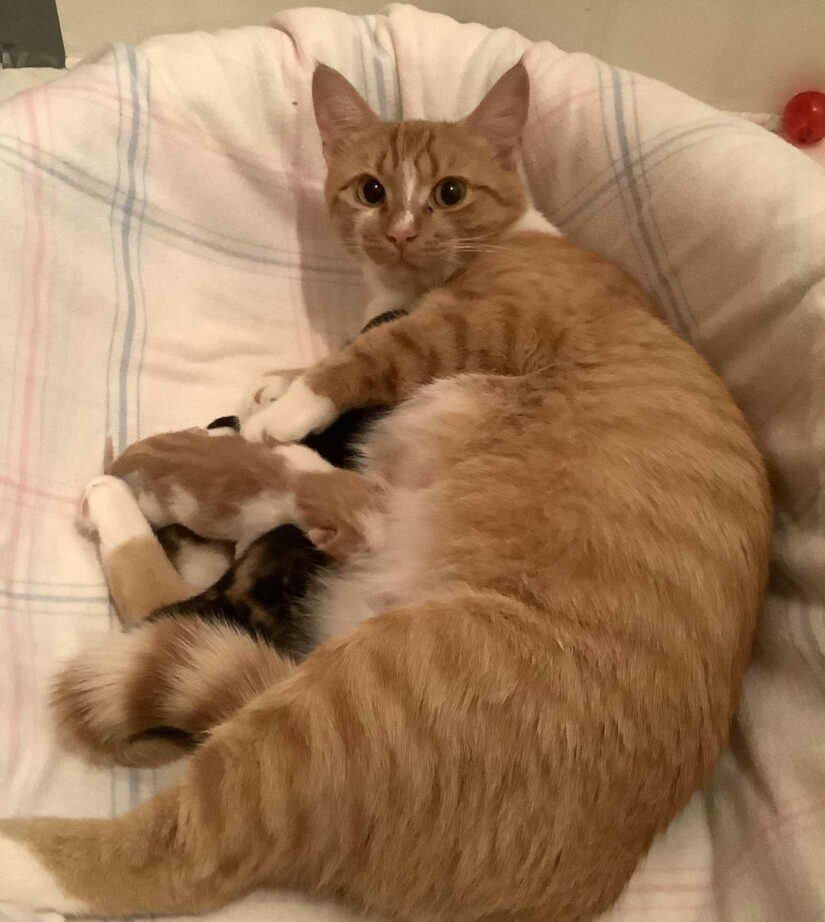 She was just a year old then and had given birth to kittens, so we had to wait a couple weeks before I could bring her home. I can say without a doubt that she's one of the reasons I'm still here today.
Freya has been with me through the very worst year of my life, and she keeps me going. She has the energy of a kitten first thing in the morning and late at night, but the rest of the day she sleeps away somewhere she can watch the birds outside.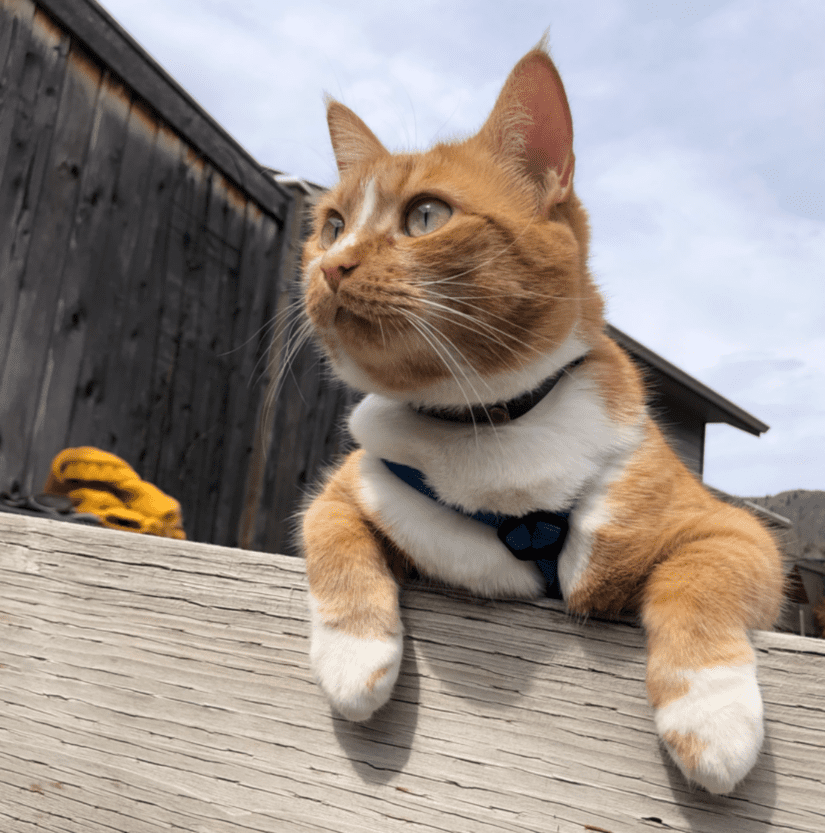 She loves to jump up on my desk while I'm working just to rub her whole body over my face and stand in front of my monitor. Sometimes she even watches YouTube with me!
I have to watch the door when I leave, though, since she likes to explore outside and has turned into a bit of an escape artist. I love her cuddles when I wake up (even if they're motivated by food) and can't imagine life without her.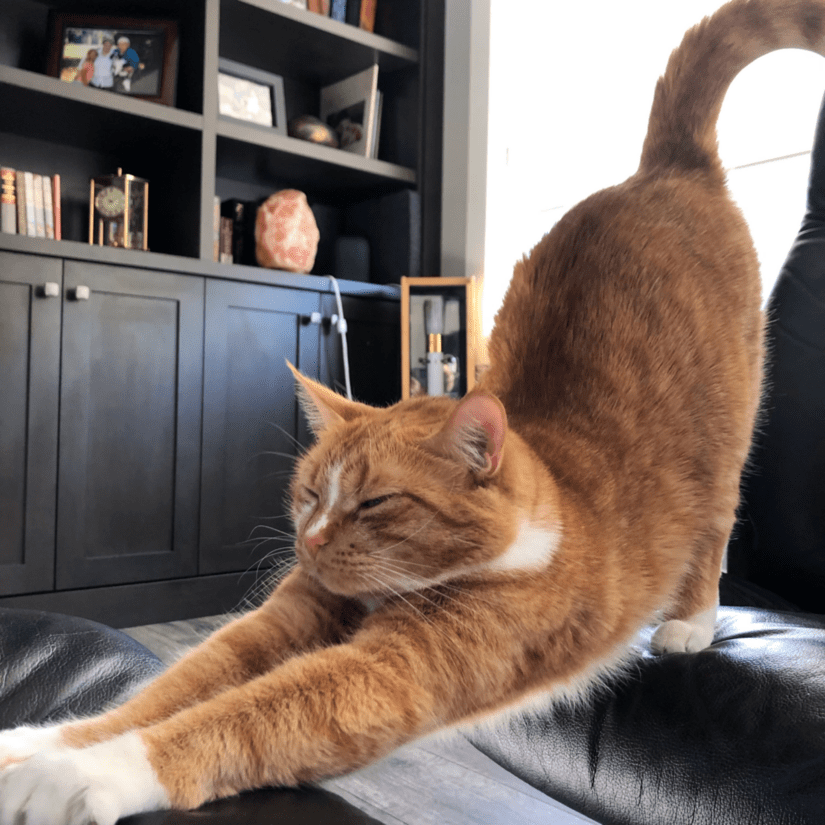 Hopefully someday I can find her a baby from the BC SPCA to keep her company! Thank you to the BC SPCA Shuswap for bringing her to me; you were all so kind."
It's truly our pleasure to find good homes like yours for the animals who come into our shelters.
Thank you so much for choosing to adopt. When you're ready to add to your furry family, you know where to find us!
Have you adopted an animal from the BC SPCA and want to share your joy with others? Submit your adoption story!
Resources for cat guardians
How do I know if my cat loves me?