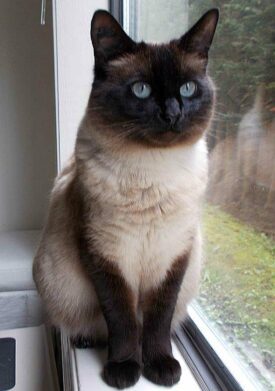 On February 11, 2022, lovely Fiona was surrendered to the BC SPCA Victoria Community Animal Centre. Her owner was moving and could not take her to the new place.
It must have been a very difficult decision for her previous owner to let go of this happy, friendly girl. But one guardian's loss became another's gain, when only six days later, Fiona went home with her new adoptive match.
Read on to hear about her first year in her new home:
"One year ago today on February 17, 2022, I adopted Fiona, a beautiful, now six-year-old Siamese Seal Point cat. It has been a wonderful year and she has brought such joy to my life.  
Fiona settled in to her new home very well  She is sweet with the cutest little meow and quiet purr that melts my heart, not to mention her stunning blue eyes.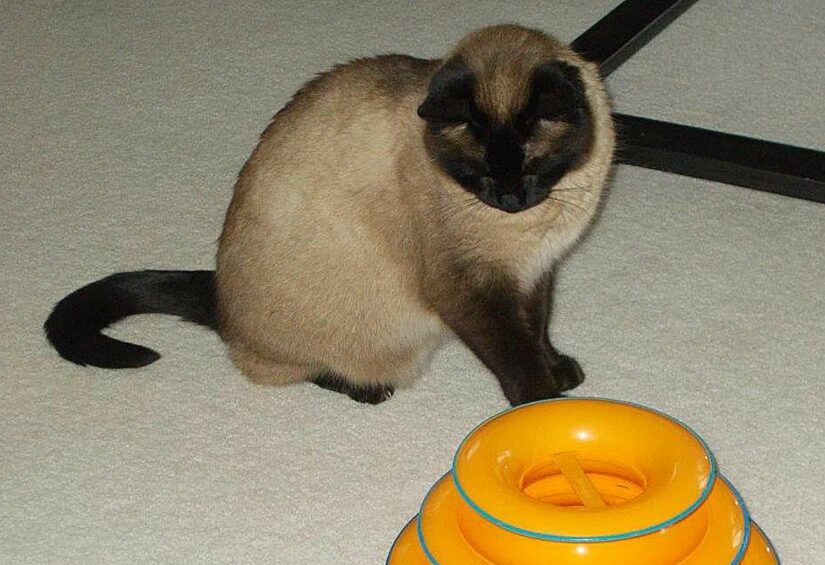 She enjoys cat napping on her favourite chair and my lap, playing indoors with her many toys and really likes to be outside on the "catio" exploring the smells, sites and sounds to entertain and stimulate her senses.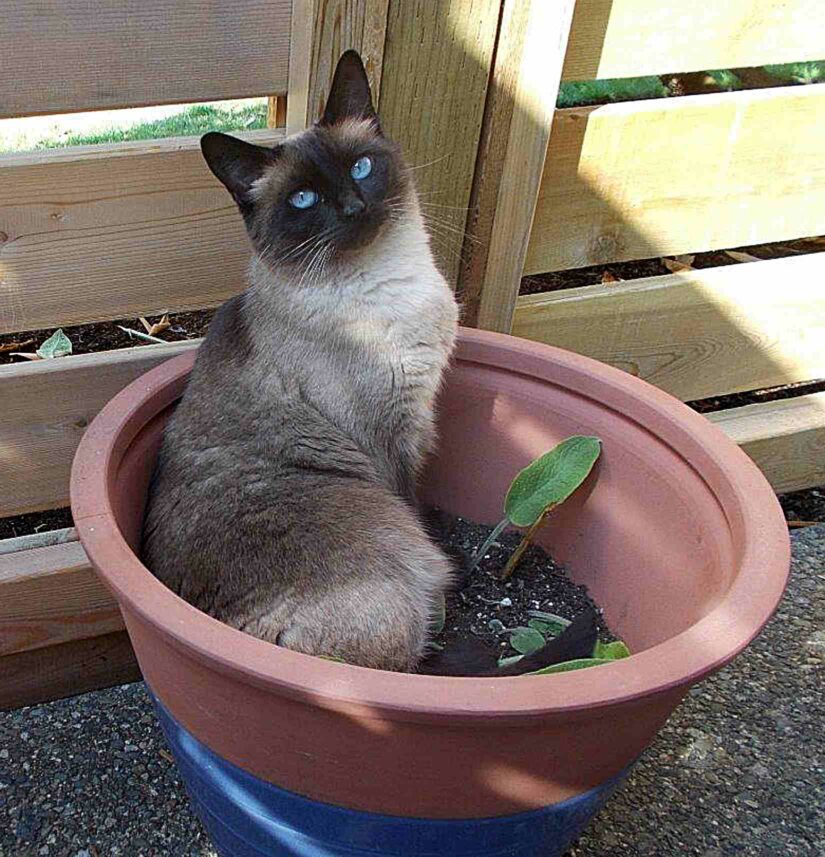 I am truly blessed to have been the one chosen by the BC SPCA Victoria to give Fiona a good home. I look forward to many more happy years with her."
It warms our hearts to hear how lucky you feel to have Fiona in your life. From the look of the pictures you sent us, it would seem the feeling is mutual.
Thank you for choosing to adopt.
Have you adopted an animal from the BC SPCA and want to share your joy with others? Submit your adoption story!
Resources for cat guardians
How do I know if my cat loves me?