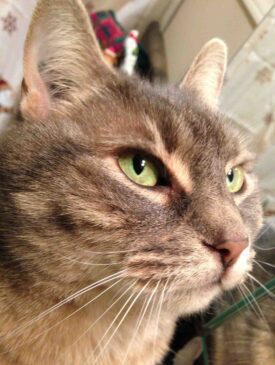 This green-eyed, grey tabby beauty is Elf.
Elf was surrendered to the BC SPCA Kelowna Branch on August 14, 2009, when she was just over two years old. Her owner had become pregnant and could no longer keep her.
Elf had not been spayed when she came to us. So she spent some time with one of our wonderful foster volunteers to recover from her surgery.
But a feline this sweet would not last long once she returned to the shelter. She was scooped up by a discerning family who were over the moon to welcome her into their home on October 24, 2009.
Here is an update on Elf's wonderful life, from her furever family.
Elf has been the absolute best thing that has happened to our lives! From the moment we picked her up and she snuggled into our arms at the BC SPCA Kelowna Branch, she stole our hearts and brings pure joy to us each day!
She was two and a half when we got her and she is now a sweet senior at the age of 13. We were not sure what the reason was for her surrender to the BC SPCA but no matter, we are happy she was there to become the most vital part of our family.
We've had a couple of medical complications which nearly tore us apart in worry, but she's come out the other side even sweeter. We had to be away from her for five days while she was in Vancouver receiving radioactive iodine treatment for hyperthyroidism, which was only discovered after she had a seizure. It is nice to know she is back to being perfect and is healthier than ever.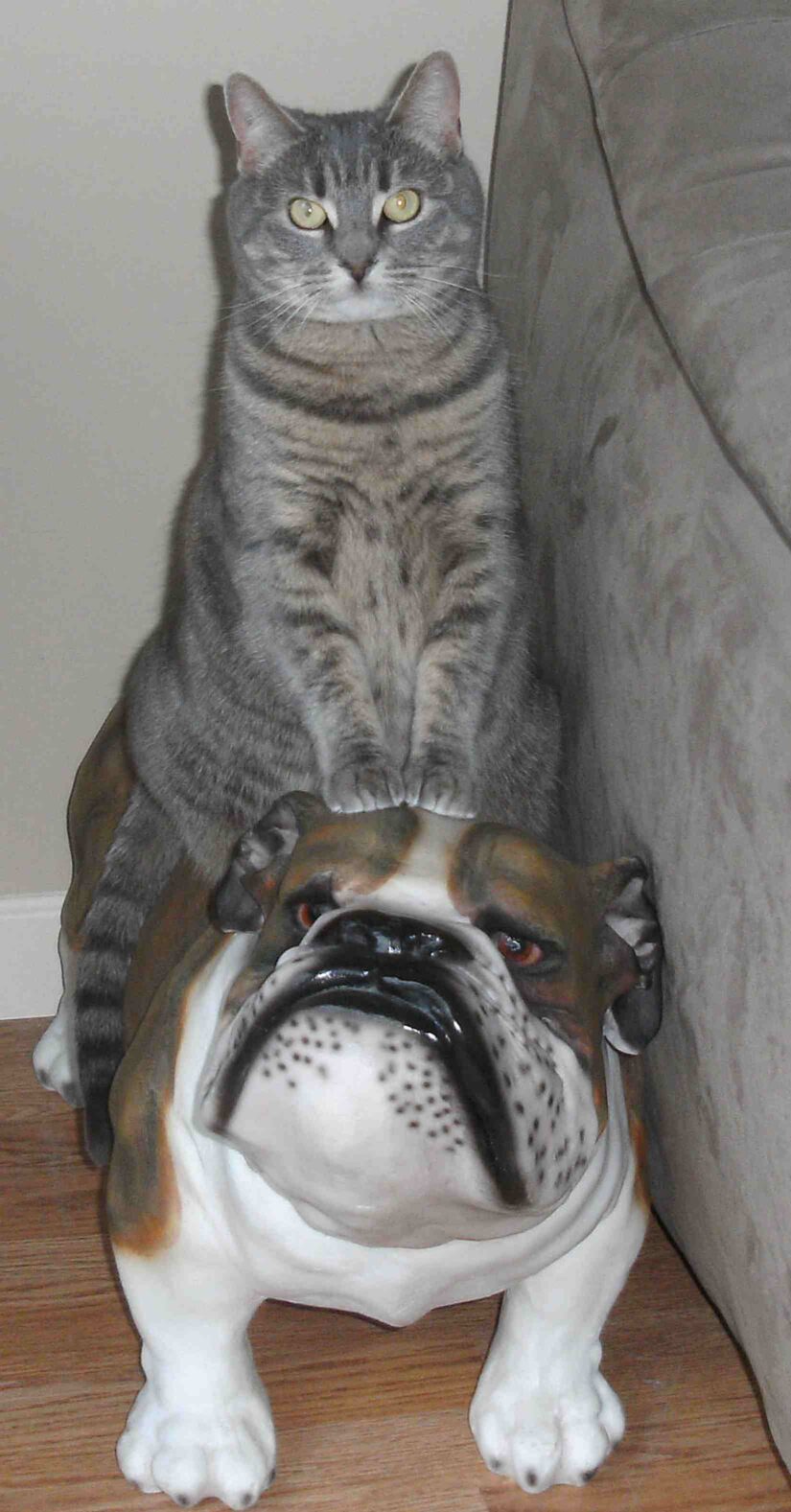 One thing that we believe makes her so special is that she has learned to meow and make noises to us that do their job of getting us to give her loves. Over the years they've gone from a normal meow to her now talking to us and communicating that she wants attention. She even answers us back when we ask her questions!
Going through the medical treatment also affected her because, since then, she gives a series of grunts and squeaks that are so darn cute, you cannot help but follow her to where she wants to be petted. We want to believe she missed us terribly and has found a way to make sure we don't leave her again.
She also has a funny quirk where she loves to have her butt patted while she scratches her scratchy! This can go on for a while and seems odd, but she loves it.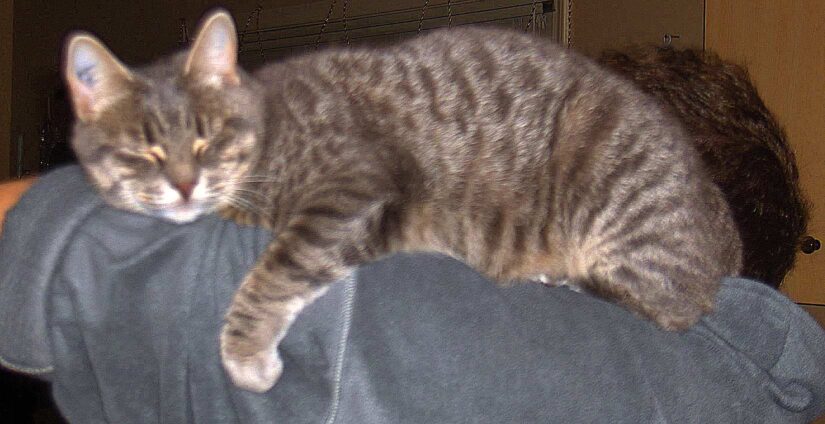 One special connection Elf has with her dad is that she loves to ride on his arm. He will allow her to get onto his back, putting his arm out like a scarecrow, and she lays down on it, closes her eyes and is content as he walks around the house. His arm gets sore quickly but it is a cute bonding moment with each other that they get to share.
Don't worry, she has a special thing with her mom, too. Elf will only let her mom rub her belly. Whenever dad tries to be sneaky and rub her belly, Elf knows right away and stops him.
She is our princess and is full on the queen of the home. Life entirely revolves around her and what she needs. The rule in the house is if you have the cat laying with you, the other person must do everything!
We have even built shelves for her to climb up in our home. Of course, she is like every other cat and loves boxes, and she won't lay on our lap unless she gets to be in her special box. We even keep shoe boxes that are the perfect size so that we have a backup for when she wears out the current one.
She lets us put a harness and leash on her and we walk around our backyard. She loves this as this the only time she is ever allowed outside.
Elf greets us each time we come home and follows us around the house (unless she's sleeping, which she does a lot). It is so hard to leave her each day and, like any child, her happiness is always at the top of our minds.
Elf has made our lives whole and we want her in it furever. Even after all these years, one of us will tell the other to look at her because of how cute she is looking. She never ceases to bring a smile to our faces and to reignite our love for her each day!
We are not us without Elf!
Now that is the quality of life every companion animal deserves to enjoy. We are so grateful that you found each other when you made the choice to adopt. May you enjoy many more years together.