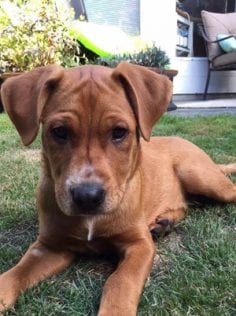 Dylan and his litter-mates were abandoned when they were only weeks old, fortunately the BC SPCA Williams Lake & District Branch was able to rescue them. To give Dylan a better chance at finding a forever home, he was transferred to the BC SPCA Surrey Education & Adoption Centre on the Drive for Lives program.
Dylan was fostered by a BC SPCA volunteer until he was ready to be placed for adoption. We found out that Dylan is a super sweet little guy. Although Dylan learns quickly, we knew for the long term he would need an experienced dog owner in order to give him the best start on good dog training.
While in our care, Dylan behaved fantastically during: a dog trial, a BC SPCA event, travelling in a crate, and meeting very young children. We were very proud of Dylan, and we were so happy when his new guardians discovered him and decided to adopt him.
Dylan is now eight-months-old and is now called Eddie. His guardian, Emilie, has sent us this update to let us know how Eddie is settling into his new life: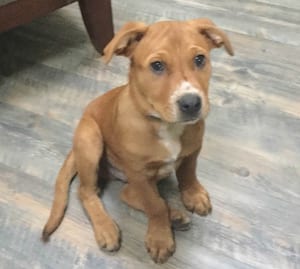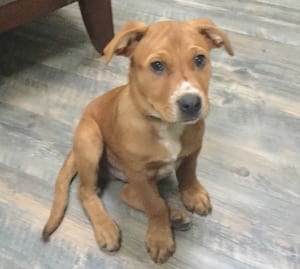 We adopted Eddie (formerly known as Dylan) from the BC SPCA Surrey Education & Adoption Centre on July 22, 2016.
On July 10, we lost our family dog of 15 years. She was everyone's best friend and the sweetest girl ever. She was a puppy for 13-and-a half-years of her life. I guess that's what happens when you have a border collie cross. We lasted 12 days without a dog. Then came Eddie.
Eddie's litter was abandoned when they were approximately two weeks old, in a box, at William's Lake. When he arrived in Surrey he was immediately put into foster care.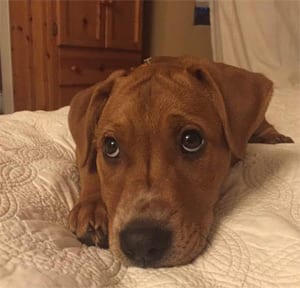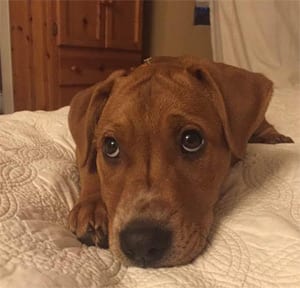 We adopted Eddie at 13-weeks-old. We're still working on walking on a leash with minimal pulling and leaving the kitties alone. But other than that, Eddie is an amazing little boy.
He loves to play with other dogs and go on long walks with the family. Fun fact; Eddie LOVES popcorn. He always tries to stick his head in the bag and eat it like us.
We couldn't have asked for a better dog to suit our family. I am so thankful for my little Eddie.
It's great to hear that Eddie is doing so well and growing up so quickly. We're so happy that your family discovered Eddie and were able to give him such a loving forever home.
Thank you so much for making adoption your first choice and giving Eddie the second chance he so needed.