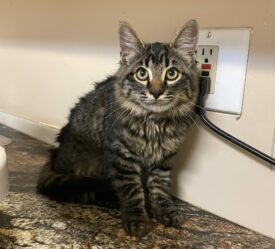 Usually when a kitten comes into our care, it is with its litter mates and often their mommy, but in the case of four-month-old Daisy, she was all alone. Luckily, on October 1, 2022, a Good Samaritan brought her from the golf community where she was found to the BC SPCA Vernon Community Animal Centre before she met with trouble.
A little darling this cute stayed with us only long enough to get vaccinated, spayed and microchipped before she went to her forever home on October 14. Her new family wrote to share how she is doing:
"We found our little Daisy from an email from the BC SPCA after we registered on the adoption site.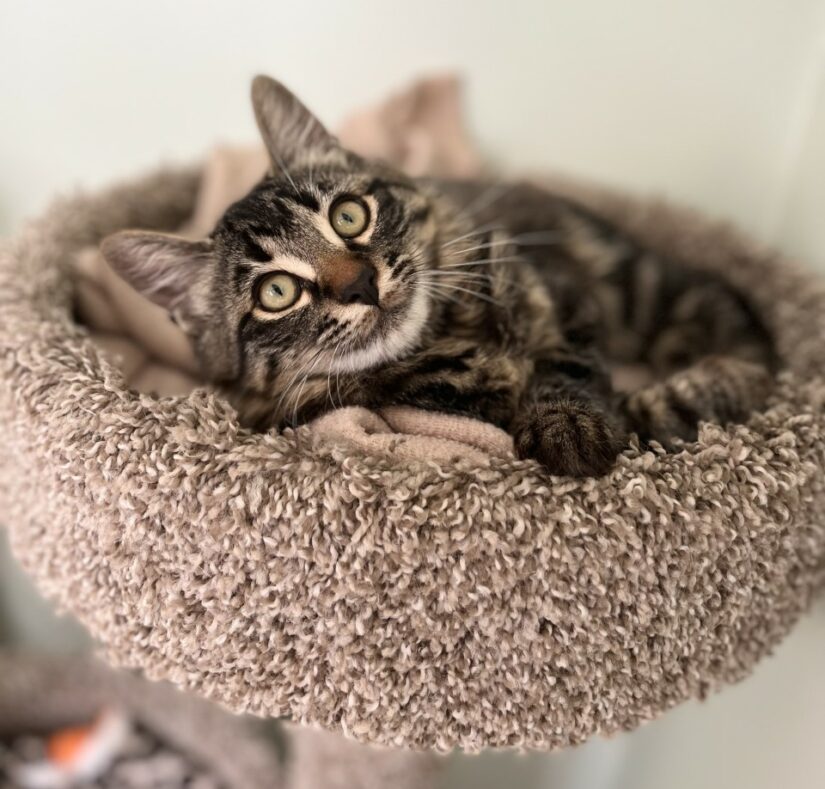 She is such a cute, loving, fun and energetic little cat. She loves to chase balls, seek high places, chew just about anything, gently attack our legs and pick things up and hide them around the house.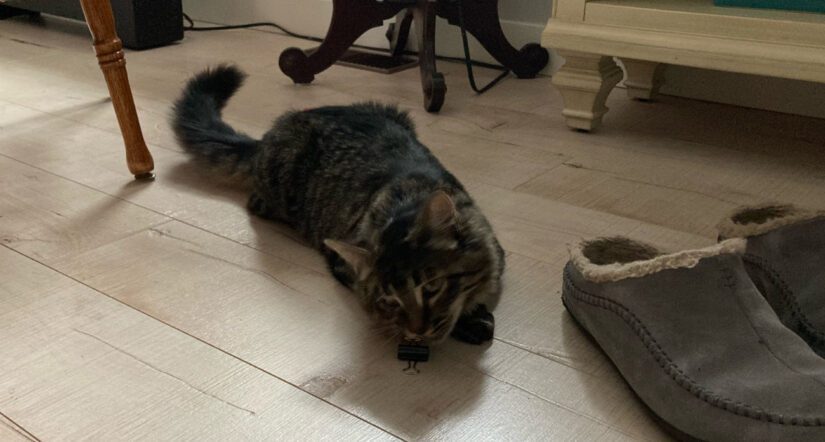 Another thing is she carries balls to the top of the stairs and then drops them and chases them down. She has lots of energy and curiosity when it comes to looking outside towards the birds and squirrels.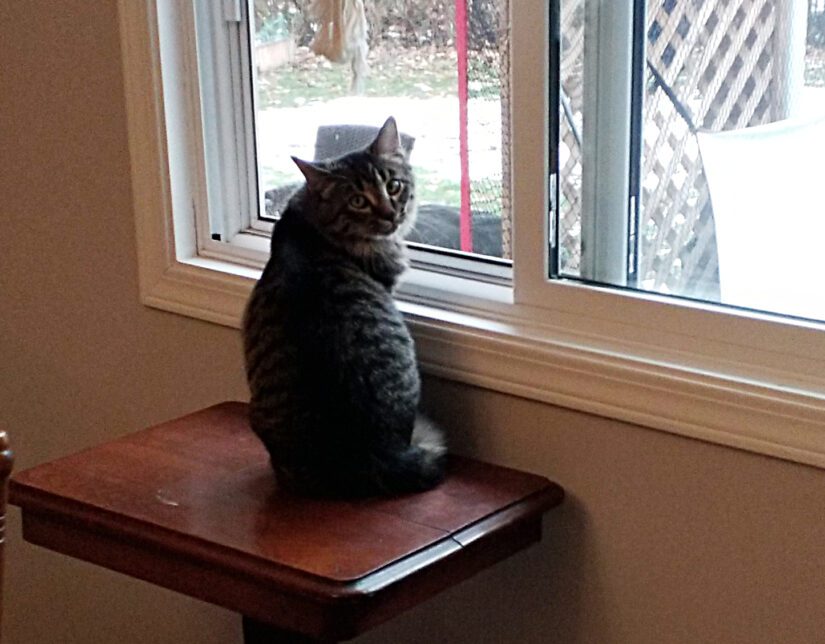 At the beginning our Daisy was scared of her new surroundings. But with time she overcame this and soon would walk up to us and let us pet her without fear. In all, she has brought so much more joy and fun into my life and that of my family."
Not surprising how often the word "joy" comes up when people tell us about their adopted companion animals. There is nothing like watching an animal blossom when they receive the love and care they are all meant to have.
Thank you so much for choosing to adopt. We expect you and your little bundle of joy will share many years of happiness.
Have you adopted an animal from the BC SPCA and want to share your joy with others? Submit your adoption story!
Resources for cat guardians
How do I know if my cat loves me?
Indoor cats vs. outdoor cats