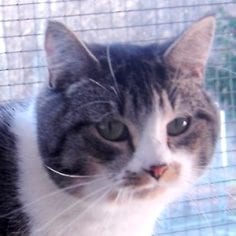 Daisy and Dusty first came into the care of the BC SPCA Cowichan Branch in 2008 when they were found as strays. They were adopted, but returned two years later because they were having problems interacting with other pets in the home. Eventually they were adopted together again and now live in a happy, loving home. Their guardian has shared this update: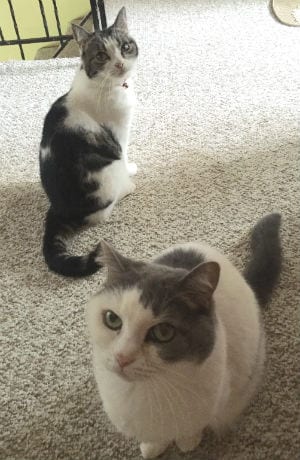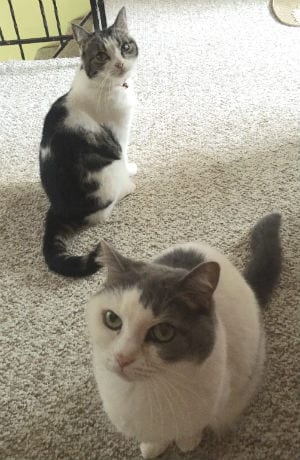 In December 2010 it was confirmed that I was moving into a townhouse that allowed cats. I've always had a pet cat when I lived at home, so I filled out an application to adopt and dropped it off at the BC SPCA Cowichan Branch. Upon leaving from dropping off my application one of the cats saw me from across the outside enclosure, meowed a happy meow, and trotted along the railing to say "hello" through the screen. I knew right away that this kitty was the one!
I went home and looked up who this darling kitty was, her name was Daisy (now Snikits). I wasn't moving until January 5, 2011, so I checked the BC SPCA website daily to make sure Daisy was still there. I looked at all the other cats as well, I wanted two so they could keep each other company.
January 7 came and I was unpacked and ready to welcome two kitties into my home. I went to the BC SPCA, I found Daisy right away.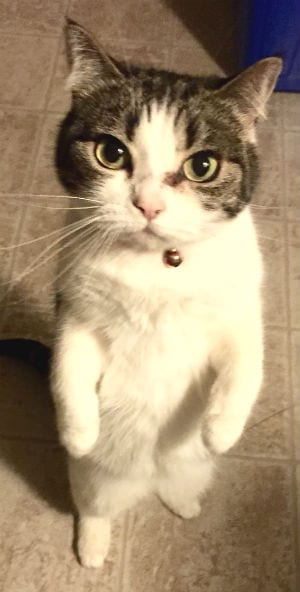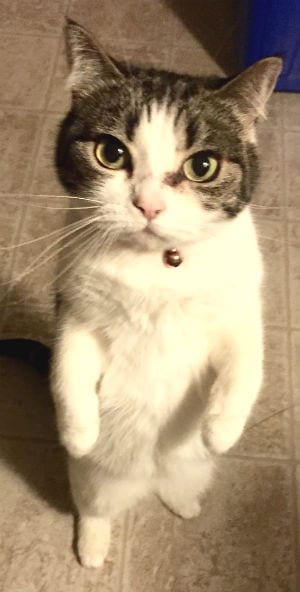 I told one of the volunteers that I wanted two inside-only cats, and Daisy was on my list. Bless the volunteer, she told me Daisy had a sister, Dusty and the volunteer took me right to Dusty (now Peeko) and it was love. I couldn't believe these two sweet girls had been in the care of the BC SPCA for a whole year before I brought them home. They were both very shy at first, but they got comfortable right away.
Snikits is a sweetheart, she'll sit on your lap and purr away and if you give her treats she'll stand up and take them gently from your fingers. Peeko is really funny and so huggable, she loves it when you sit beside her and give her a hug. She also enjoys climbing into folded blankets.
Peeko (was Dusty) is white with grey spots, and Snikits (was Daisy) is a tortoise shell.
These miraculous ladies have made my house a home, every time I come home they're waiting for me in their usual spots. I love them dearly and I am so thankful for the BC SPCA and everything they do to bring animals safely to their forever homes.
Thank you so much for making adoption your first option twice! We wish you, Snikits and Peeko many more happy years together.