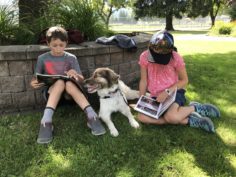 Cova, a four- year-old Australian Shepherd, came into the care of the BC SPCA Shuswap Branch as a surrender when the owner felt she was not getting the activity and stimulation she needed. Cova always wanted to be part of the action and was great with all animals and with kids.
Adopted on July 27 of 2018, Cova's family has sent us an update a year after adoption about her new life:
Hello lovely Shuswap SPCA folks,
You won't believe what Cova has been getting  up to since we adopted her. She has been training for, and taking classes to become a registered therapy dog at our local Begbie View Elementary School!
Cova passed with flying colours this summer and has been working on an almost full time basis. She is  helping students with anxiety, reading, physical literacy, outdoor education, and life skills programming. My husband, Rory, is her trainer and the intermediate grades resource teacher. She is already much loved, needed, and appreciated by our students and staff.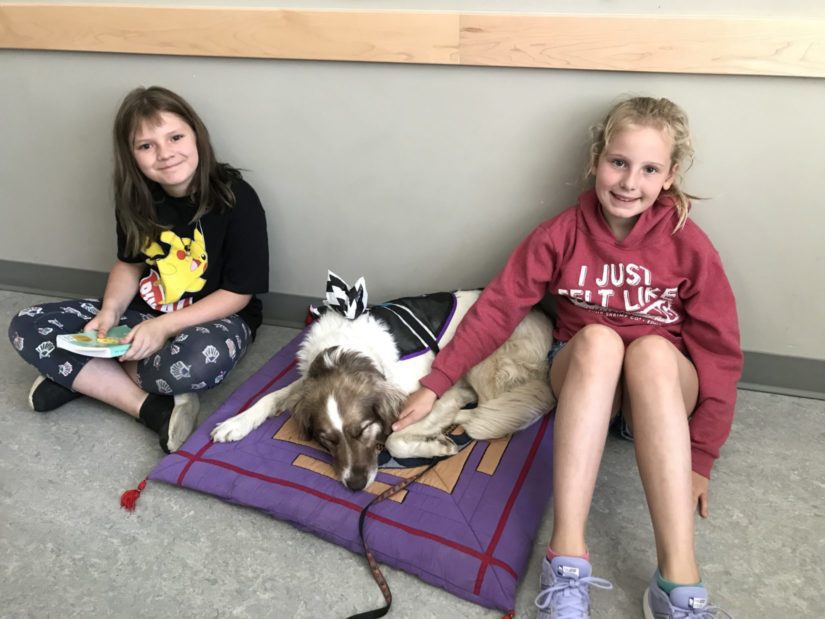 On another note, Johnny Carson (a cat, also adopted from the Shuswap branch on January 14, 2017) is almost 21 years old and seems to be getting younger each year. I will enclose a picture of him too, although at 21 he doesn't look much different from when we adopted him at 17.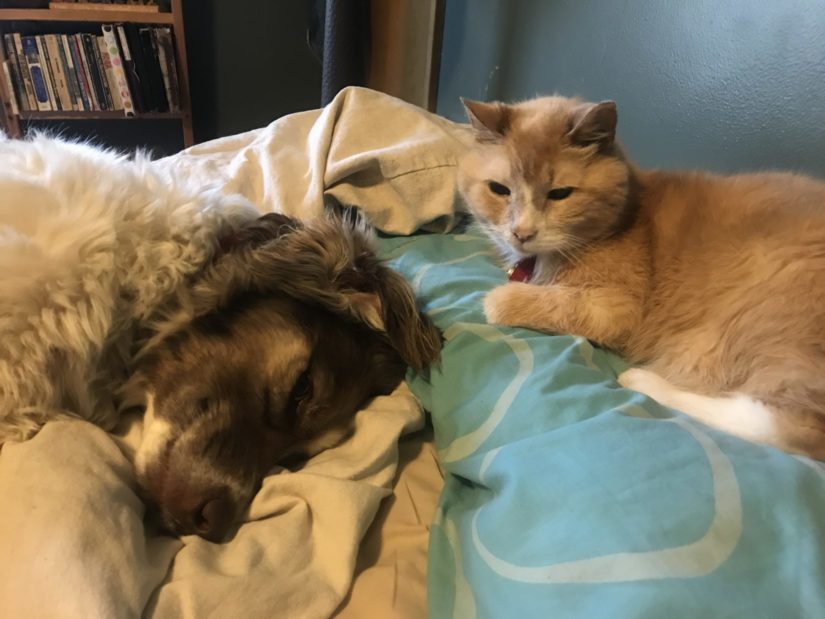 Thank you again for all you do for animals, it is truly appreciated, and Cova is certainly paying it forward.
Kind regards,
Sarah and Rory
It's great to see Cova fulfilling her new role as a therapy dog in a wonderful, loving, forever home. Thank you for choosing to adopt – not once, but twice!
Have you adopted an animal from the BC SPCA and want to share your joy with others? Submit your adoption story!