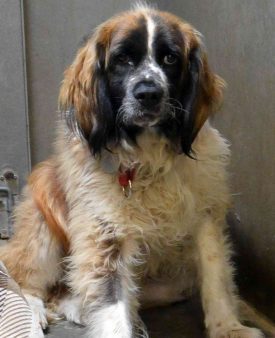 On August 2, 2016, this handsome Saint Bernard/English Springer Spaniel mix was found by the RCMP on a highway near Williams Lake. They brought him to the BC SPCA Williams Lake Community Animal Centre. We estimated he was about a year and a half old.
No one came to claim this dear boy, so we named him Coby and got him ready for adoption. Once he was treated for dental disease and matted fur, vaccinated and neutered, the socialization work began.
Coby had not been treated gently in his former life. He was fearful of other dogs and people and he was aggressive toward new people.
Our staff made major progress in socializing Coby, but his rehabilitation would need to continue in a home where he could have a calm, consistent routine with experienced guardians who had lots of time to spend with him and where he could get lots of exercise in the great outdoors.
With patience, we knew Coby would make a wonderful companion for the right match. After all, he gave great kisses and cuddles and showed us that he wanted a special person he could call his very own.
On September 1, 2016, Coby got a two-for-one offer when a couple came in who were willing to give him a chance. Take a look at what a rich life he's had ever since:
"We were told that Coby had been badly abused and was "fear-biting" the BC SPCA staff, making it difficult to adopt him out. So we took on a project and he was so worth it.
Those first few walks he literally shuffled his feet, his head down and he looked very much like "Eeyore" from Winnie The Pooh. His spirit was just about broken.
He bit me the first night, and I had to wear welding gloves to be able to physically handle him safely.
But…he learned to trust again, to experience joy and how to be part of a pack. He had his moments with other dogs (still does, once in a while) but he's had a couple or temporary "brothers" in the home and been great with them.
Coby has learned how to ride properly (sit still) on a snowmobile, an ATV, a jet-boat and most recently a canoe. This means he gets to come on nearly all the wilderness adventures, as well as long hikes, so he is a very active and physically fit dog.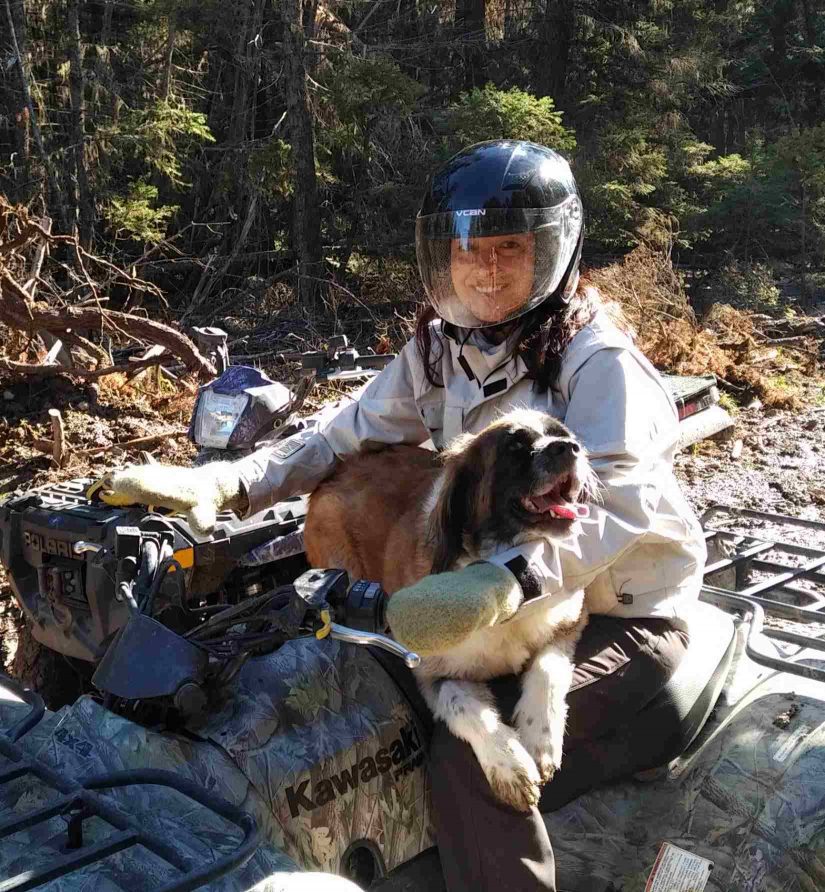 He has travelled four times across Canada, so he is now a pro with hotels, pet-friendly patio-pubs and "going with the flow."
He has learned how to be a great comfort dog and often comes into the counselling office with me to see clients. It's as if his past trauma has given him some insight into how to be calm and comforting with people dealing with their pain.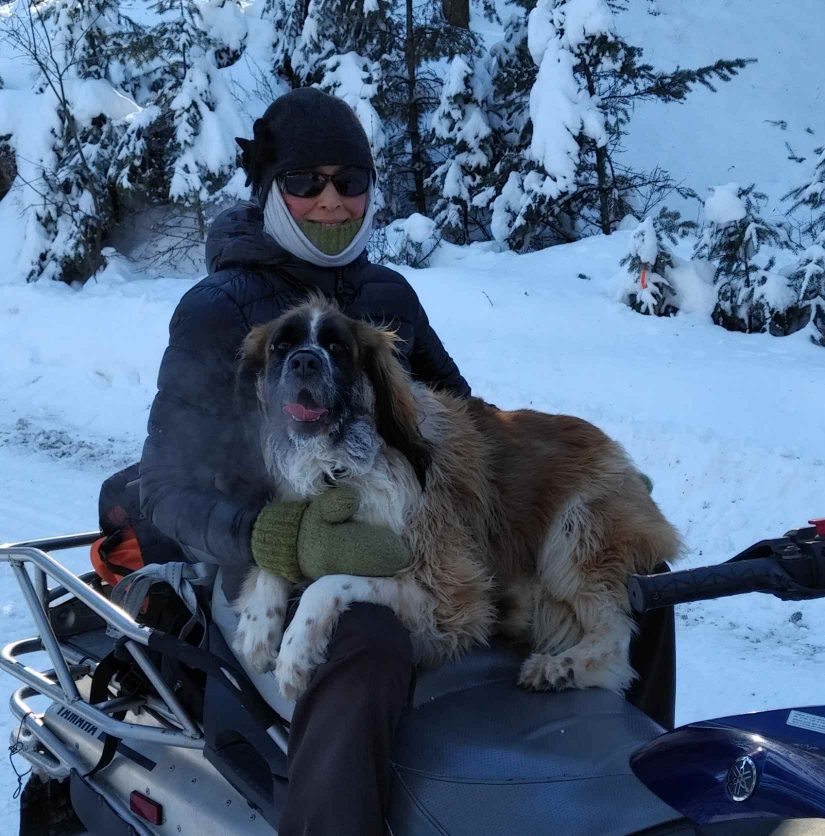 It's been five years now and Coby is a rock star–a poster dog for resilience, second chances and perseverance."
This story of commitment and understanding warms the heart. Your decision to adopt this precious boy has clearly paid off for everyone.
Thank you so very much for taking Coby into your lives and for your perseverance in leading him to trust that he had found a wonderful forever home. May you enjoy many more years together.
Have you adopted an animal from the BC SPCA and want to share your joy with others? Submit your adoption story!