We don't know for sure why this sweet Pug cross was found wandering the streets of Kelowna, but we're sure glad Dog Control brought her to us.
Little Clover was four years old, intact and in heat, and had kennel cough when she entered the BC SPCA Kelowna Community Animal Centre on October 29, 2020. She had all the signs of having been used as a breeding mom.
Immediately she went into foster care while she recovered from kennel cough and a later spay. Her days of labour were through and it was time to find her a comfortable home where she could be loved for the active, cuddly girl she showed herself to be.
Clover's luck turned around completely when she met her new family on November 24, 2020. Judging from the letter and photos below, this little girl's life couldn't get much better:
"I just wanted to share some photos of Clover for her one year, 'Gotcha Day' celebration.
On November 24, 2020 Clover came into our lives and we are beyond grateful every single day. She brings us so much joy, laughter and love and we love her so much!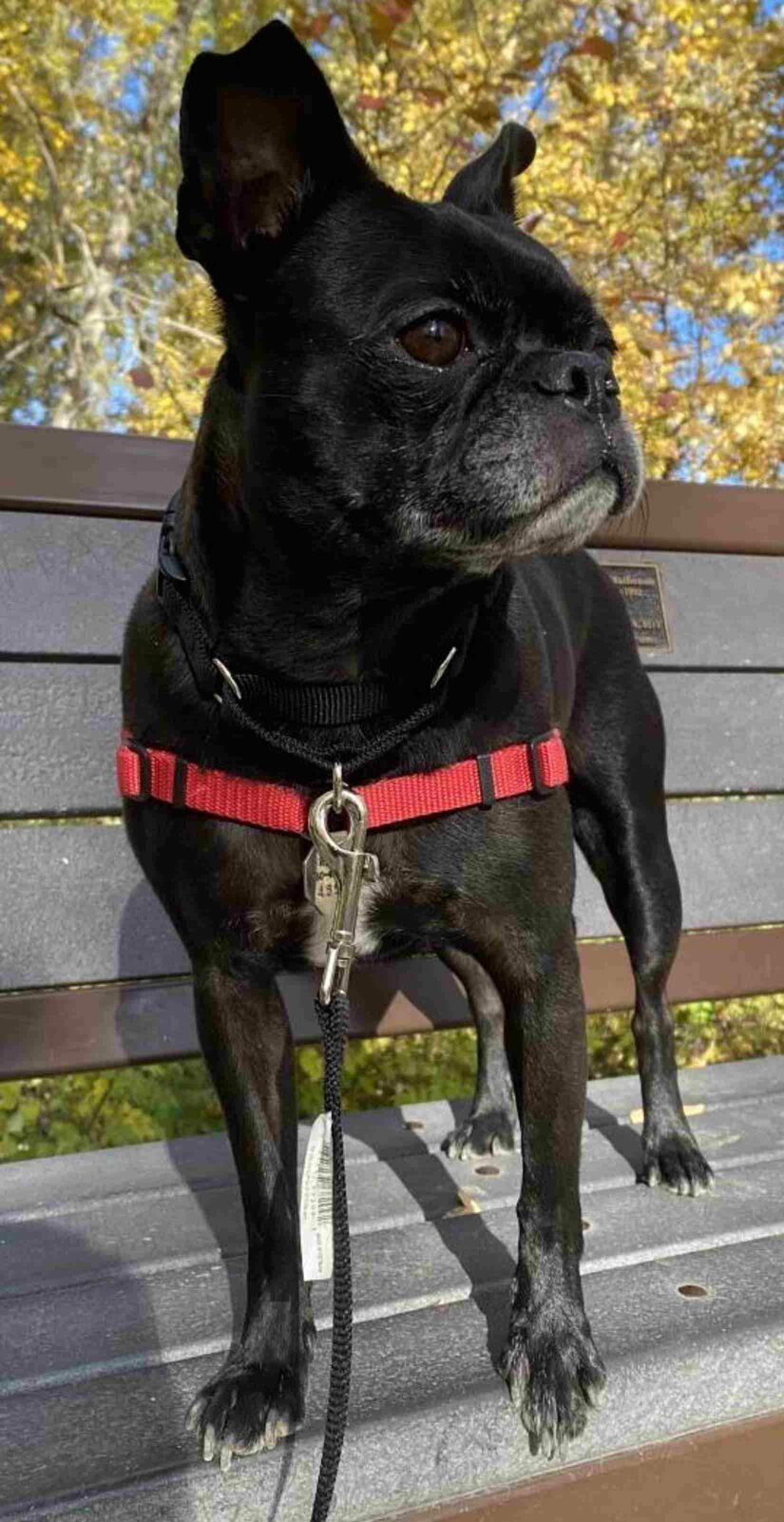 She is a BIG fan of cheese, belly rubs and playing 'find' where we hide a toy for her in another room and she has to go find it. She loves blankets so thoroughly hates having to go outside when she is warm and cuddly.
Here's a photo collection of memories from each month of the past year and a photo of her in her party hat and bow tie celebrating. The first photo in the top left corner is when we first met her at the BC SPCA Kelowna and each photo after represents the month of the year and the adventures we had with her.
The photo in the bottom row of Clover wearing a Hawaiian shirt and lei is from our wedding in September 2021. She was the best dog (maid) of honour I could have ever asked for! The middle photo is Clover with her favourite snuggle buddy, my husband Corey.
I've included a family photo from our wedding that makes us so happy every time we see it.
It's hard to even picture what life was like before Clover came into our lives; she's such an important part of our family. Thank you again for making this wonderful match happen for us!"
And what a match! We can see that Clover is cherished as a true family member, as all our companion animals deserve to be.
Thank you so much for making the decision to adopt, not shop. Many more happy anniversaries to you all!
Have you adopted an animal from the BC SPCA and want to share your joy with others? Submit your adoption story!