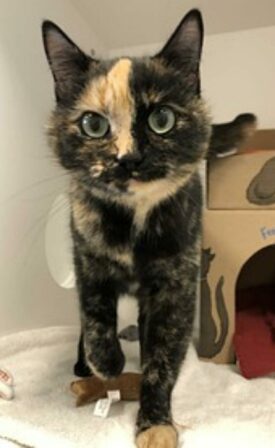 On February 28, 2022, this beautiful young Tortoiseshell gal was brought in by one of our Cruelty Investigators after a landlord reported that four animals had been left behind when their owners abruptly left the building.
Clementine was healthy and friendly and had a notable kink at the end of her tail. In her short stay with us at the BC SPCA Kamloops Community Animal Centre the two-year-old underwent her spay and was ready for adoption.
By March 8, she was on her way to her forever home. Here is an update on Clementine from her new guardian:
"I lost my little Tequila in early spring this year. She was a senior kitty I had adopted from the BC SPCA a couple of years earlier, and had some health issues. Although I'd only had her two years, she had just become a part of me, so losing her left a real void.
I finally decided to try looking for another little fuzzy companion and as soon as I saw Clementine I stopped looking; I knew she was the kitty for me. So I filled out the online application and a day later I went to pick her up.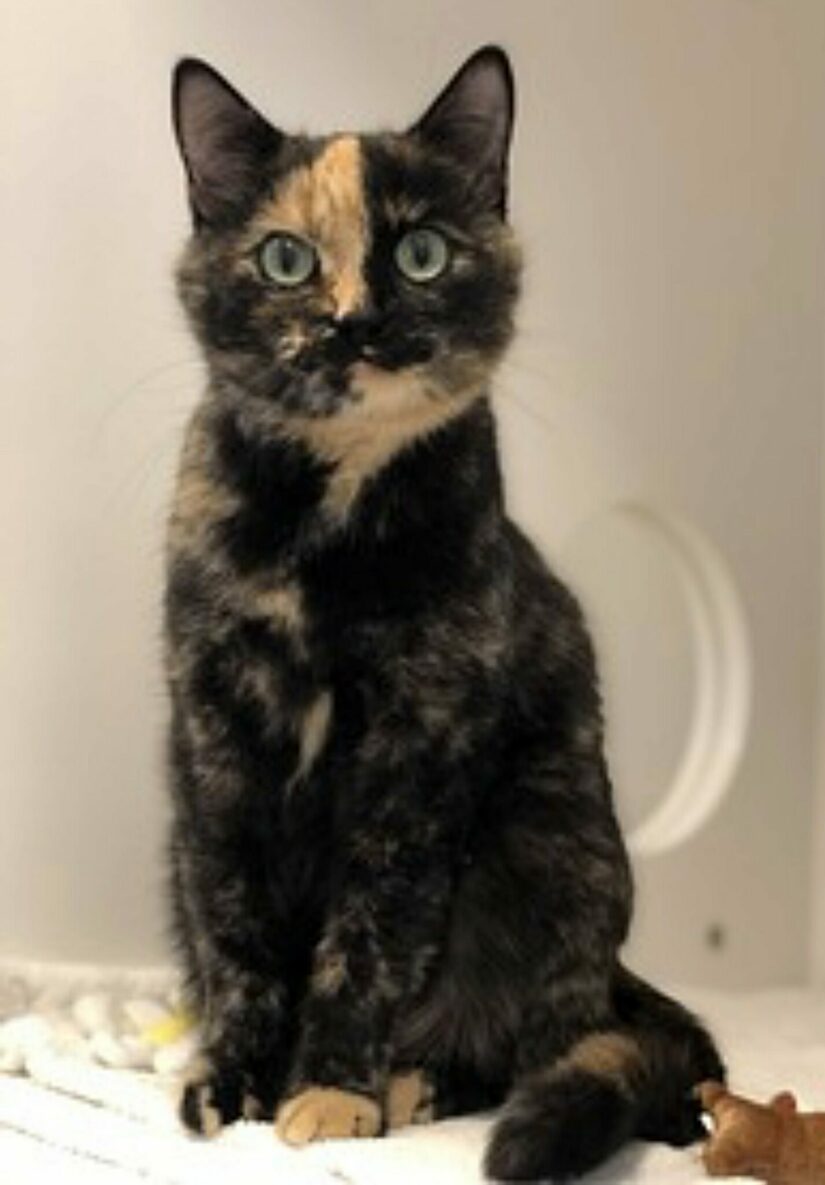 And now, here she is…a very relaxed, happy little cat who has laid claim to the recliner, sleeps on the bed curled up next to me and really enjoys her "magic dishes" that never go empty!
And just like Tequila, it feels like Clementine's just always been here, a part of me. I wouldn't trade her for anything!"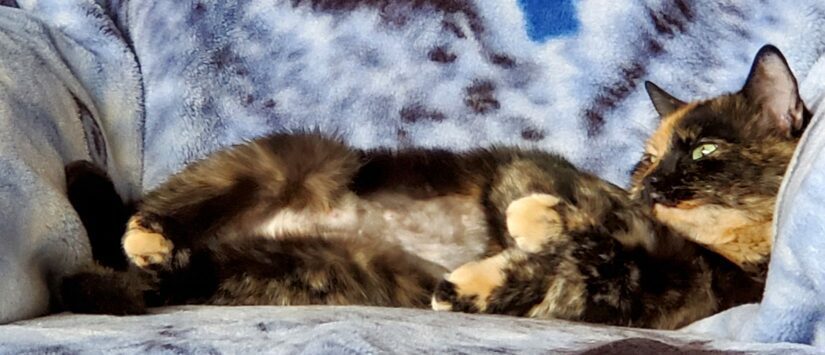 Each animal companion is dear to us and each is unique. But we're so happy that Clementine fills the void left by the loss of your beloved Tequila.
And Clementine is so lucky to have found such a loving home. The photos surely show a win-win.
Thank you for choosing to adopt.
Have you adopted an animal from the BC SPCA and want to share your joy with others? Submit your adoption story!
Resources for cat guardians
How do I know if my cat loves me?